7/9/2011 I won this model of the Japanese battleship Haruna complete with photo etch at the Model Expo raffle in February of 2006. The model is by Hasegawa and the photo etch is by Toms Model Works. There are a number of errors in the kit as I have read on the internet. I'm not going to try to fix any of them. I'm just not inclined to and this model is so small that I don't think it will matter that much. This is my first time using photo etch in such a small scale – wow is this stuff small!! It goes a long way toward improving this model – so I'm glad the kit has it and I'm actually having a lot of fun putting it on. All of the photo etch is being attached using Kristal Klear put out by Microscale. I dilute it with a little water as it thickens up fast. This works really well and I hope the glue job will be strong enough to withstand the air pressure from the airbrush – we will just have to wait and see. Now on to the pics…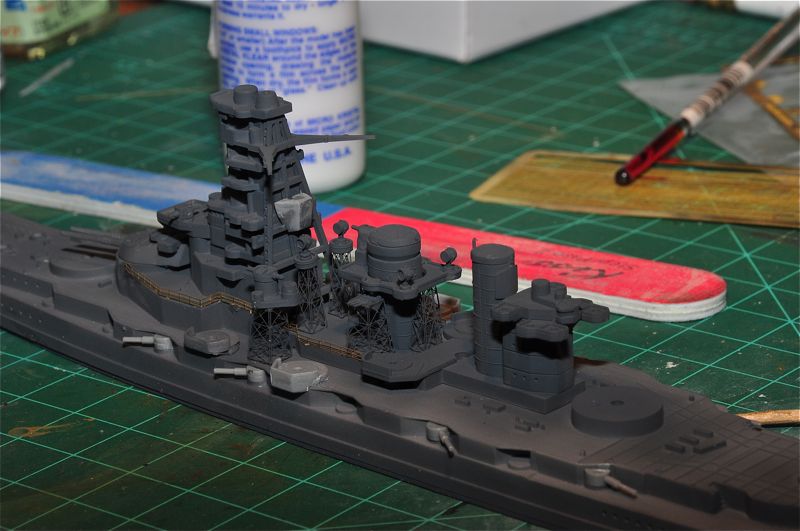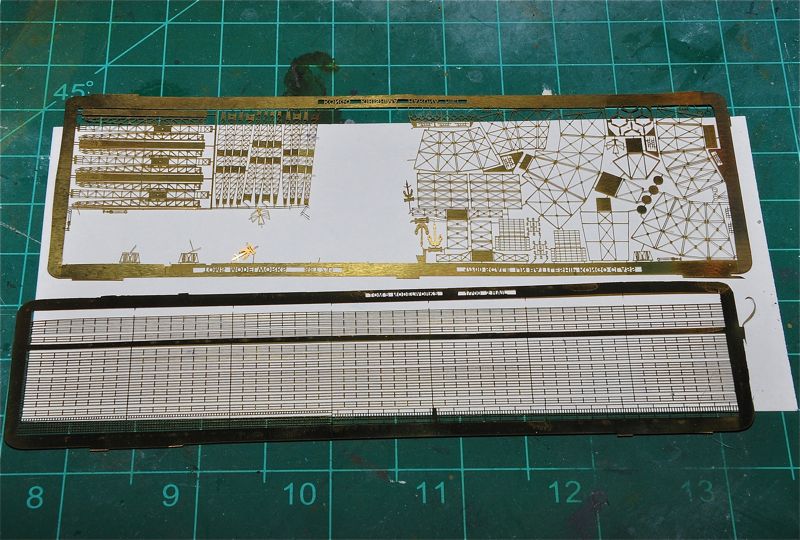 I used color charts from Snyder and Shorts to try and get the look right….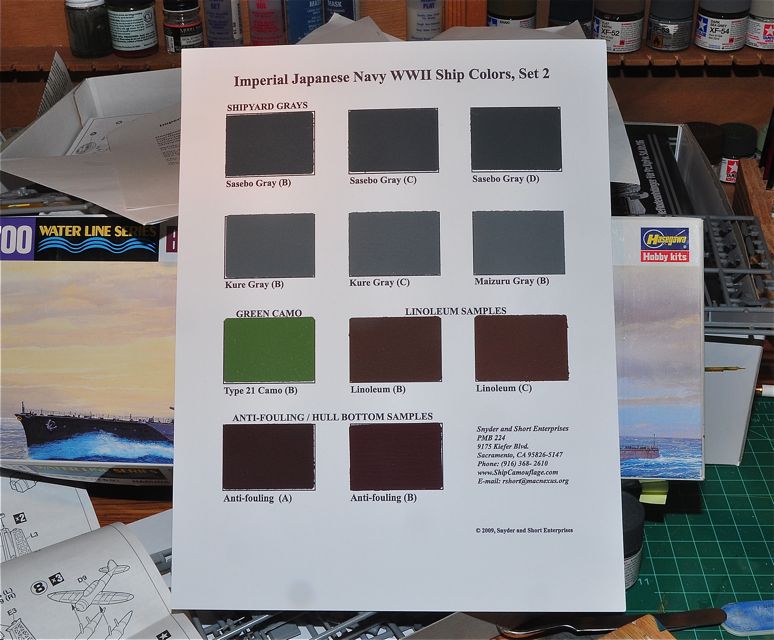 This is the stuff I'm using to glue the photo etch:
In order to fold the very small photo etch I use the Etch Mate 3c that I purchased from Mission Models.
8/7/2011 I've added a little more photo etch. I'm now using this glue – very good…
Here are the latest photos of the Haruna….