11/21/2017 I purchased this a few months ago on Ebay. It's made by Hasegawa and is no longer in production. This is what the Hasegawa web site says about the model:
The Sopwith Camel was first flown by the Royal Naval Air Service's No. 4 Squadron in June 1917. A late addition to Britain's World War I arsenal, the Camel proved to be a formidable foe against Germany's Albatros. It was highly maneuverable and incredibly fast, so it was a perfect choice for nighttime air raids. Today, the Sopwith Camel remains one of WWI's most iconic aircraft. This structure model kit features new tooling, museum-quality details, all-plastic construction, silver metal-plated cowl parts, functional rudder and flap parts and realistic rubber tires.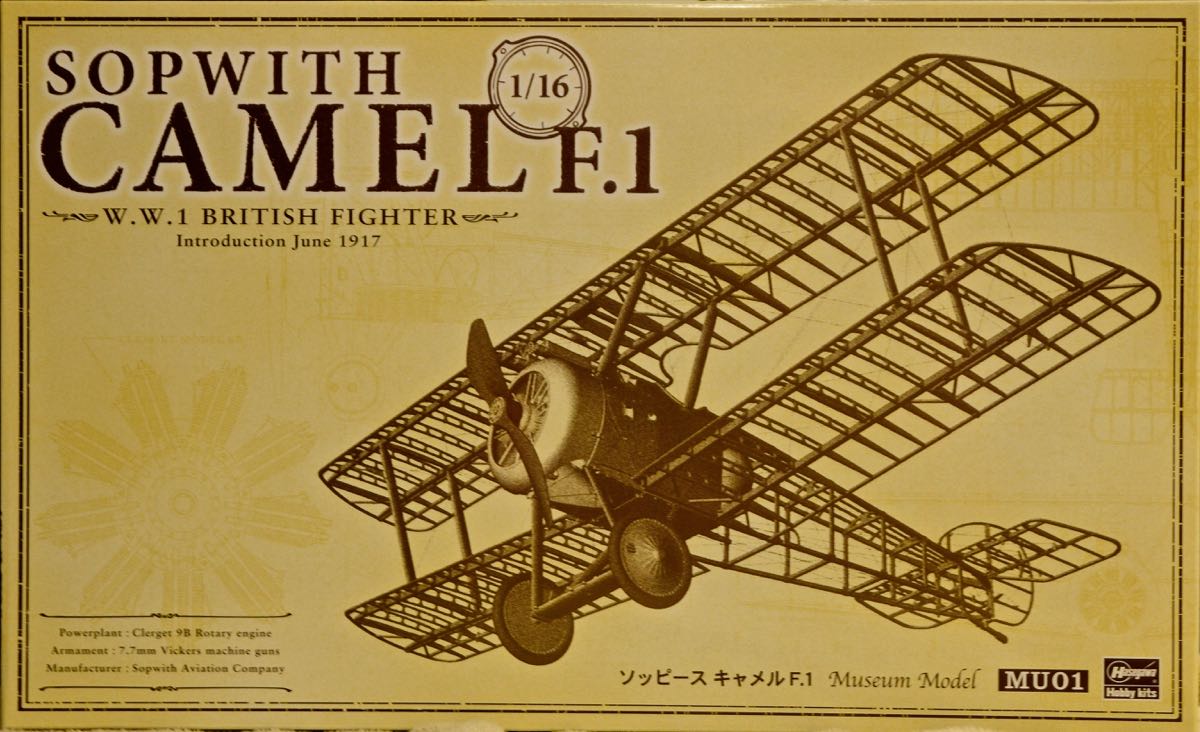 Following the instructions I've first built the Clerget 130 HP 9B rotary engine. Painted as follows:
Model Master Metalizer Laquer aluminum plate and burnt metal
Spark Plug cables – EZ line
12/3/2017 Here are some new updated pictures of the build.
Wood Frame: Tamiya XF-57 buff followed by Tamiya X-24 to give a varnished look.
Metal parts: Model Master Metalizer Laquer aluminum plate & Tamiya XF-1 flat black and X-11 crome silver
Instrument Panel: Model Master leather, Tamiya XF-1 flat black and X-12 gold.
Landing Gear Legs: Tamiya XF-5 green
12/4/2017 Horizontal and vertical stabilizer is finished and rigged. The control stick and rudder bar now actuate the rudder and horiontal stablizer. The decals for the rudder just stuck together – that just wouldn't do so I printed the decals on paper and cut them out and glued them on with Microscale clear adjeasive. The tail skid shaft also broke so I replace that with thin brass rod.
Wood parts painted as listed above
Metal parts: Tamiya XF-63, German grey
5/21/2018 Well – it's been a long time since I last posted. I spent 3 weeks in Brazil over Christmas and New Years, and on March 3rd I got remarried – yeeeaa!! I'm now back to work. I've finished all of the rigging and was able to sorce some 1/32 scale turnbuckles – wrong scale but they look ok here, they are available online on GasPatch Models. I'm using their "Metal Turnbuckles Type C". Here are a few pictures…
4/22/2018 Here are a few more pictures. The engine and cowling are just fitted and not glued here. I still need to attach the wheels, add more rigging and tough up the paint here and there.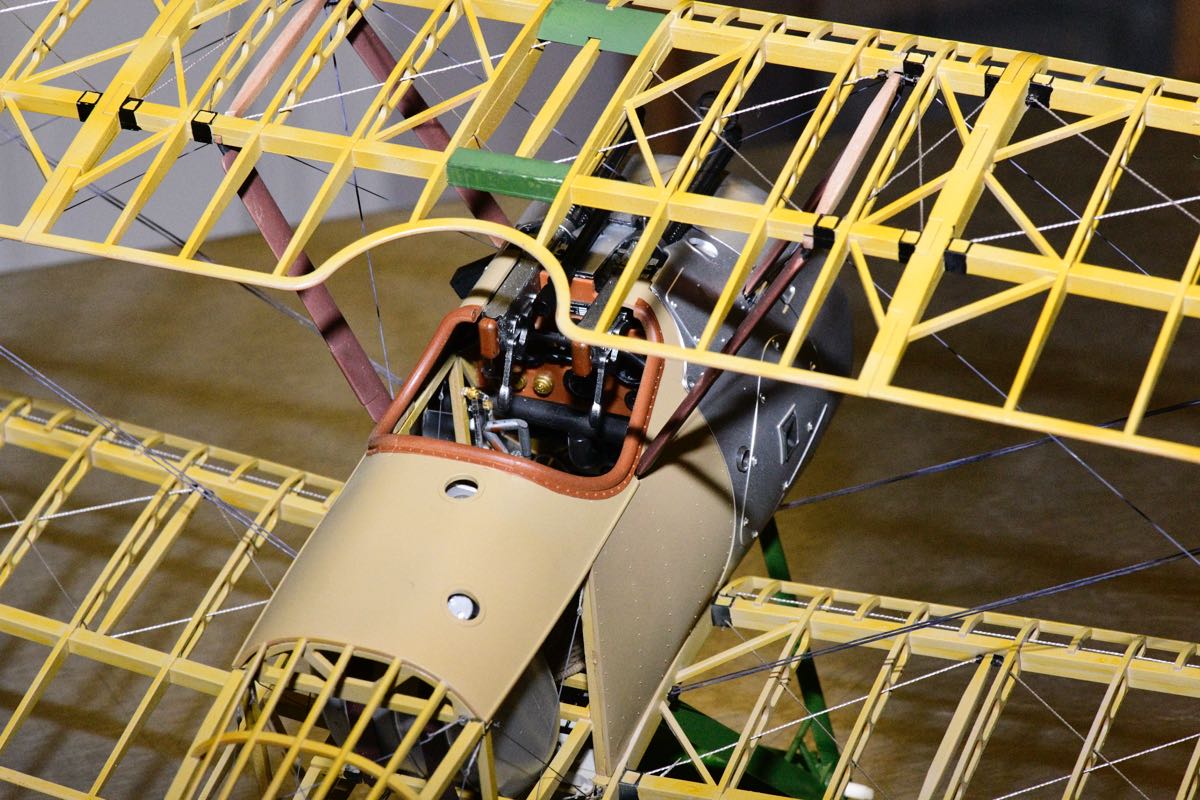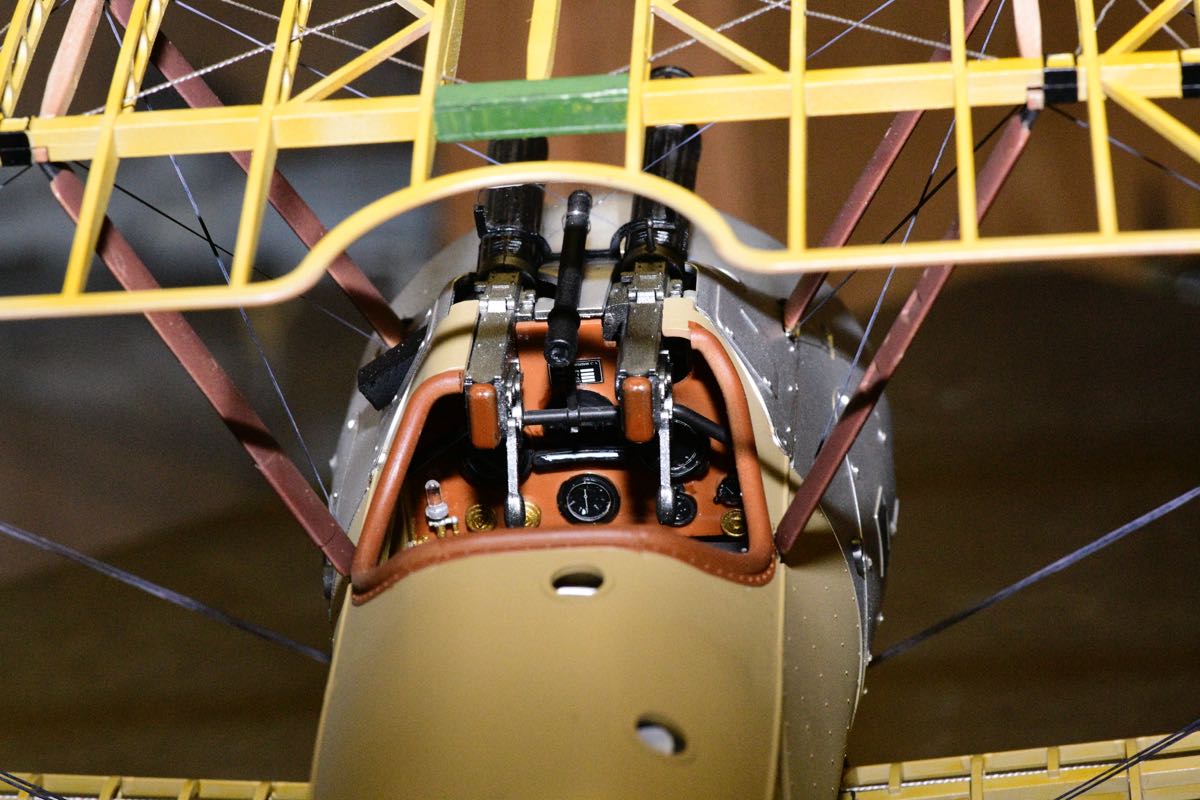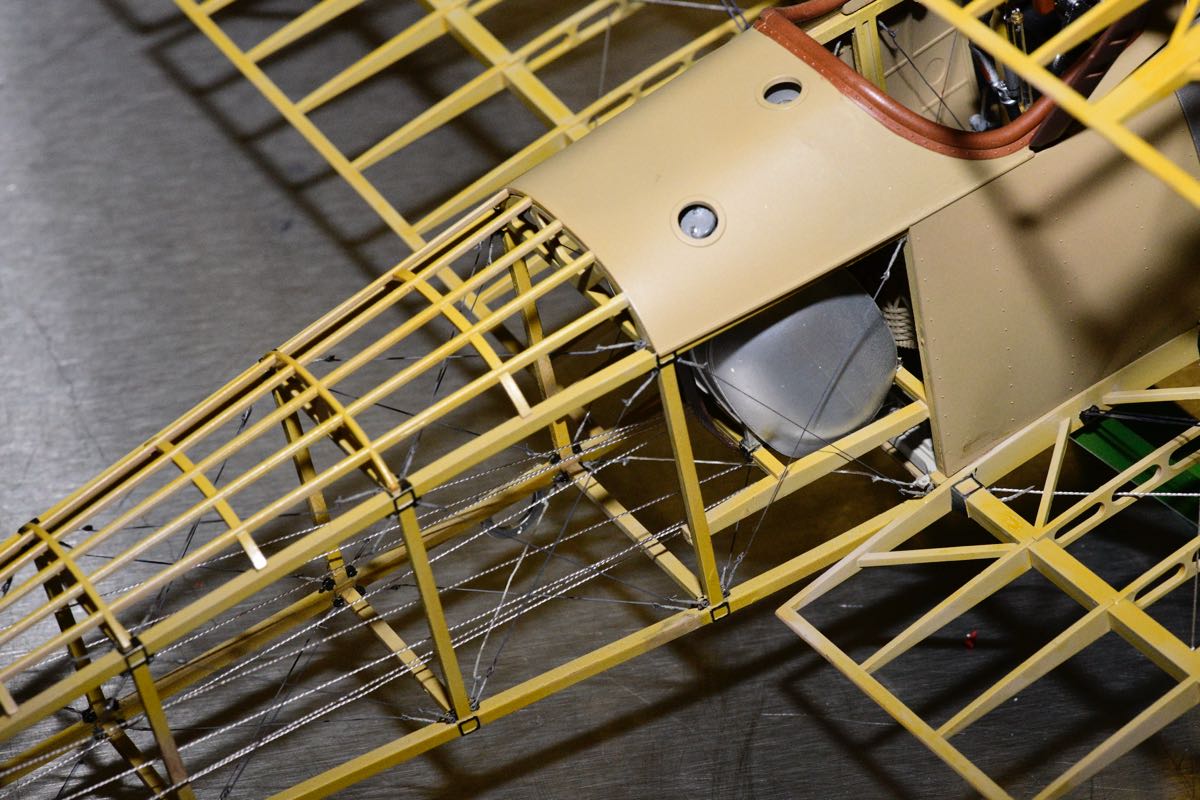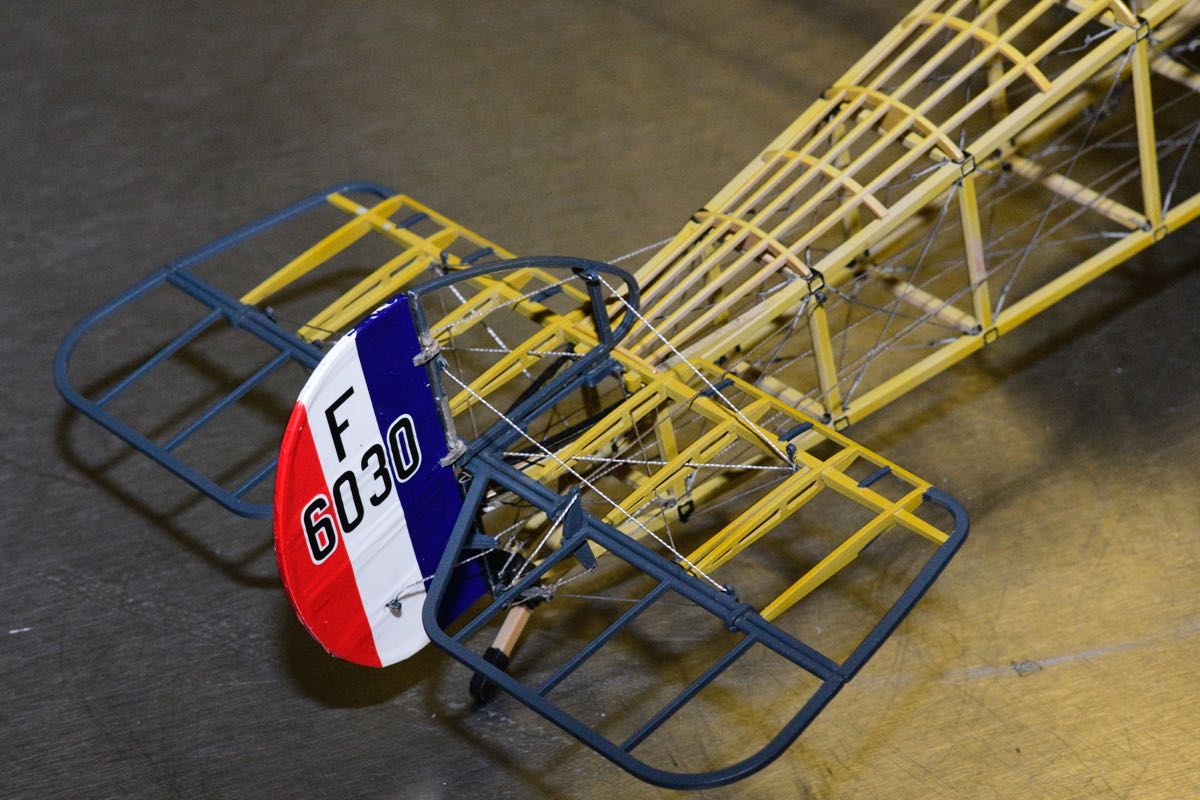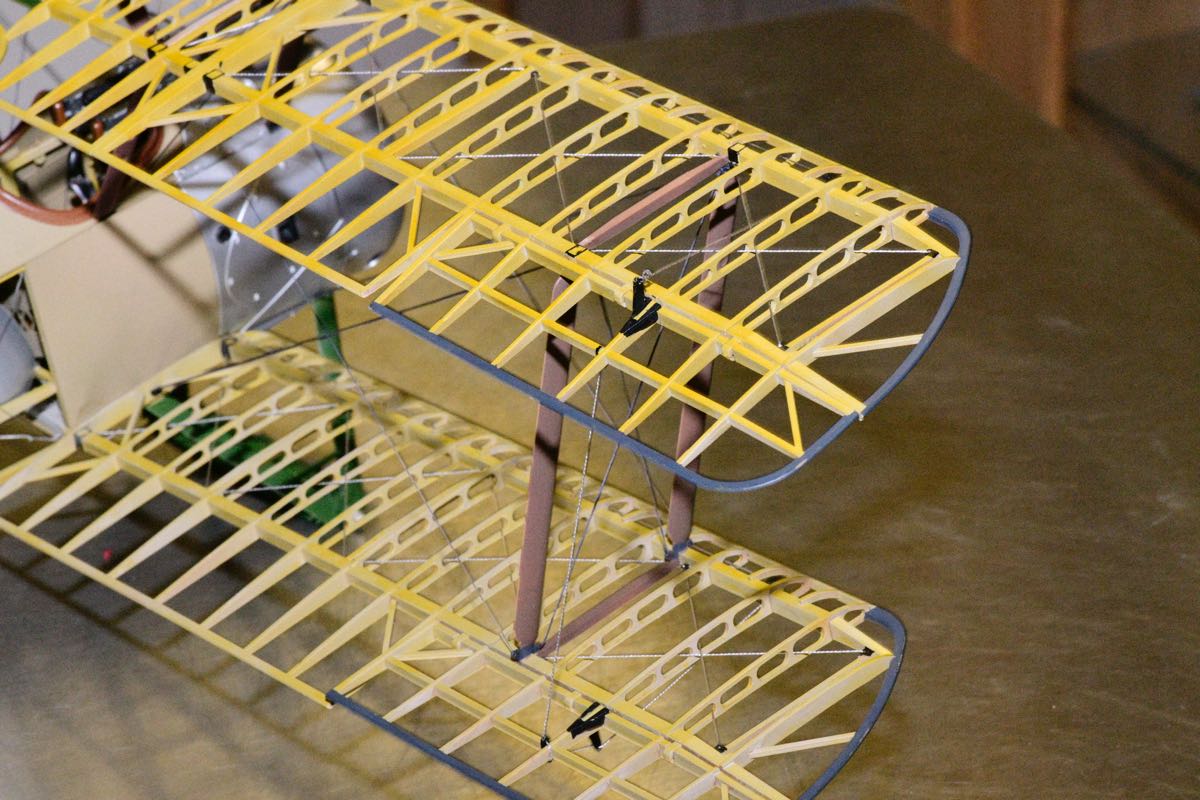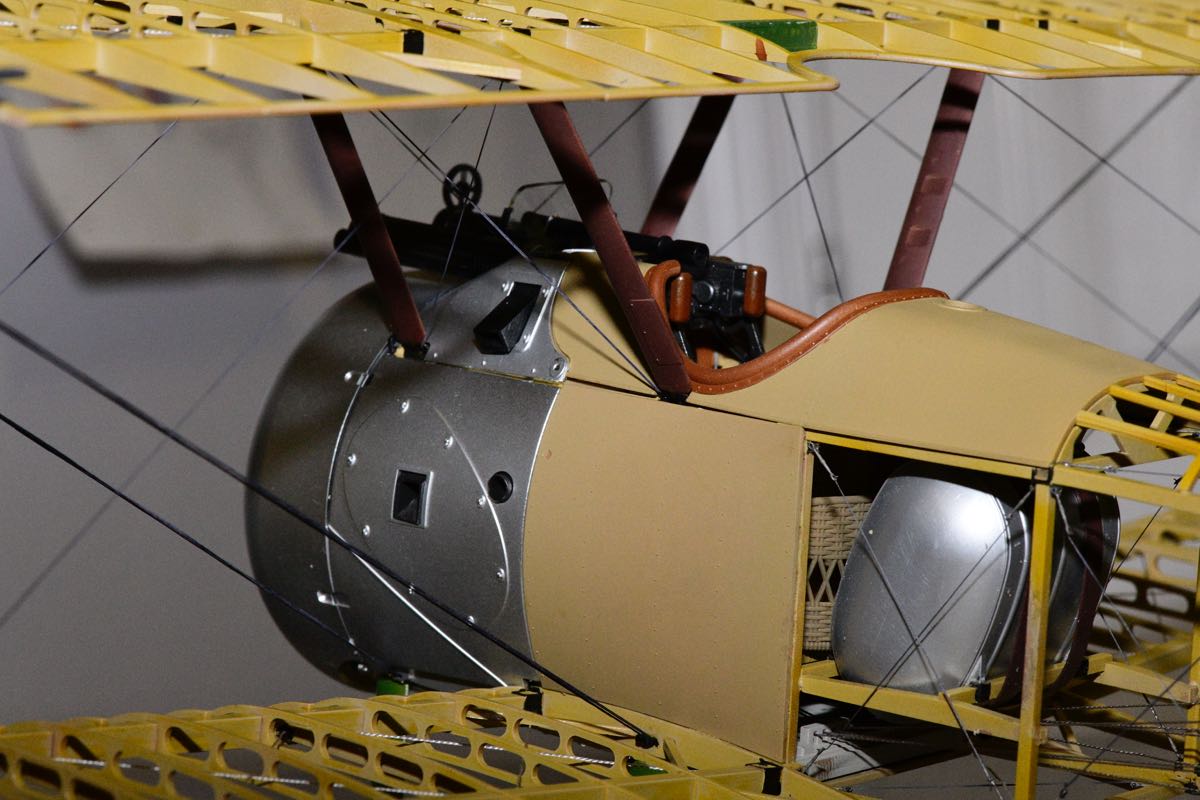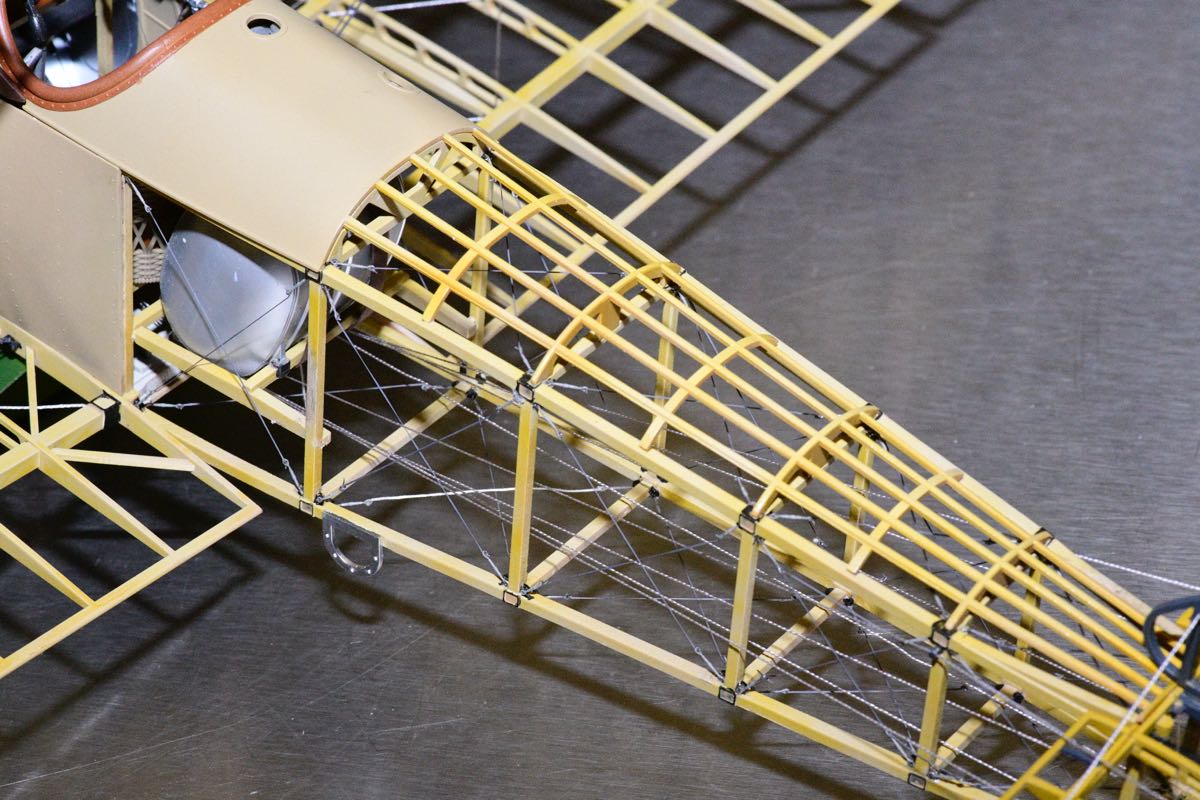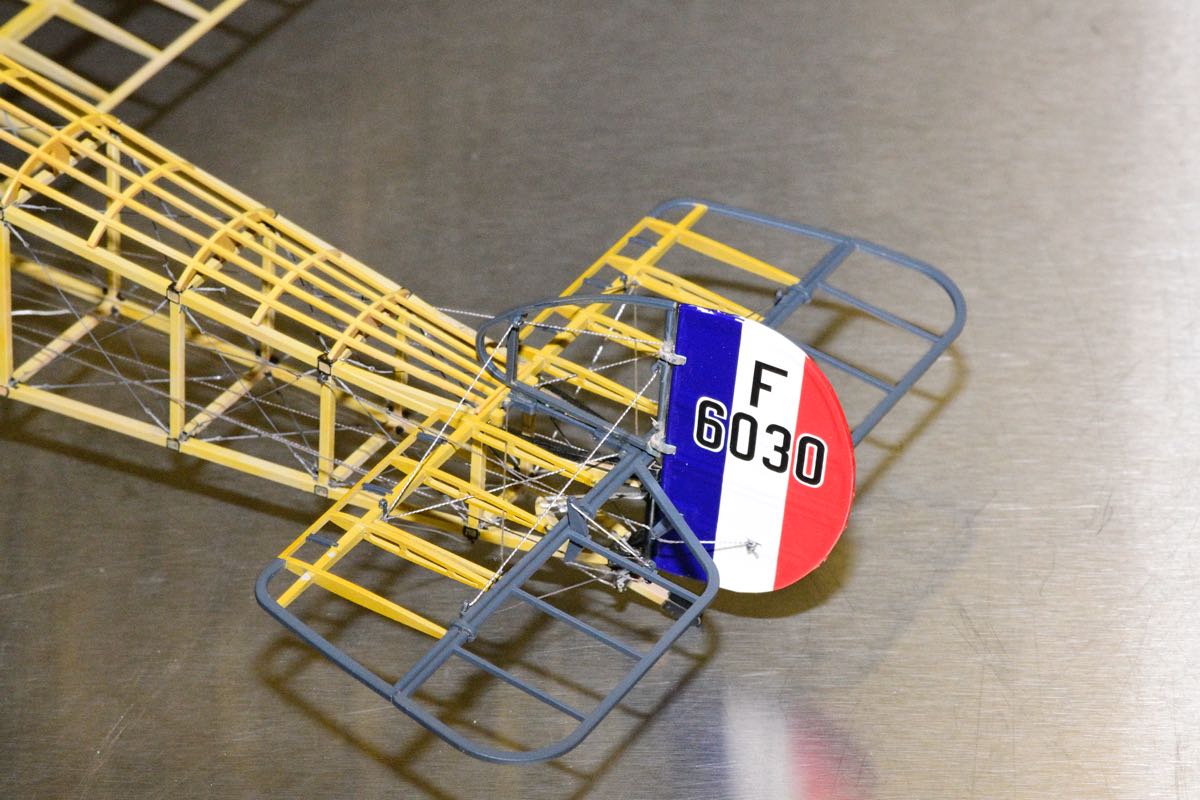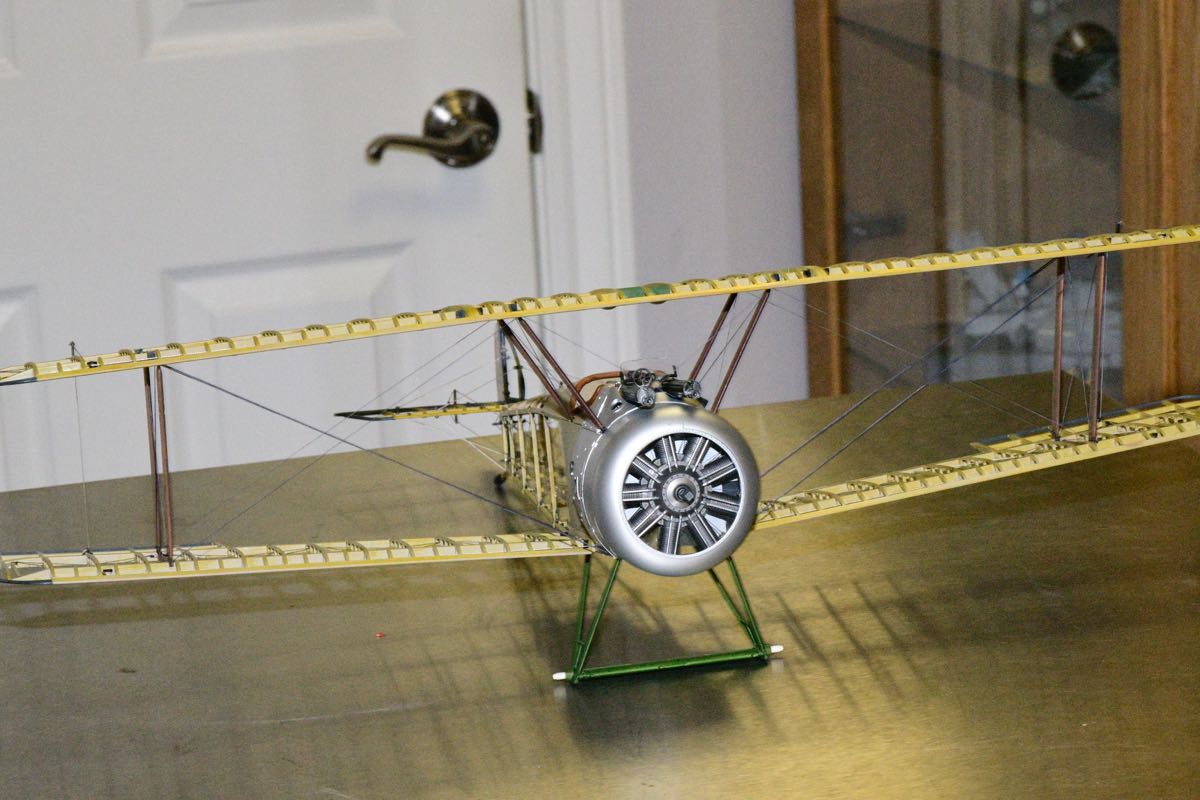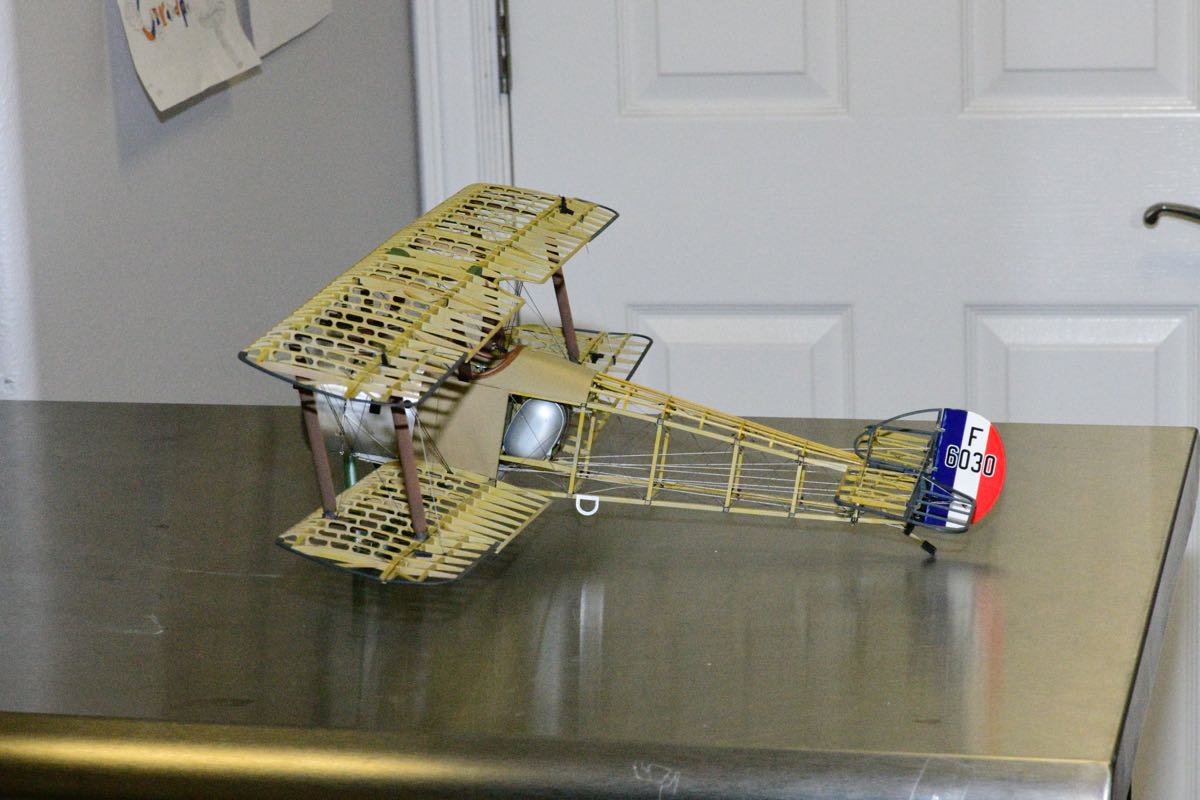 5/27/2018 Finally finished. This is just a remarkable model and was a very fun build of a really historic aircraft. Here are the final photos: