Here I am at the 2007 Model Expo with some of my entries and some models that I won in the raffle: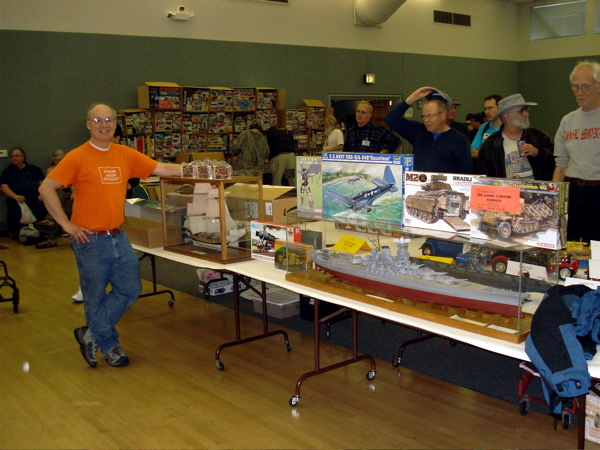 My Rattlesnake took 1st place in ships 1/350 and larger: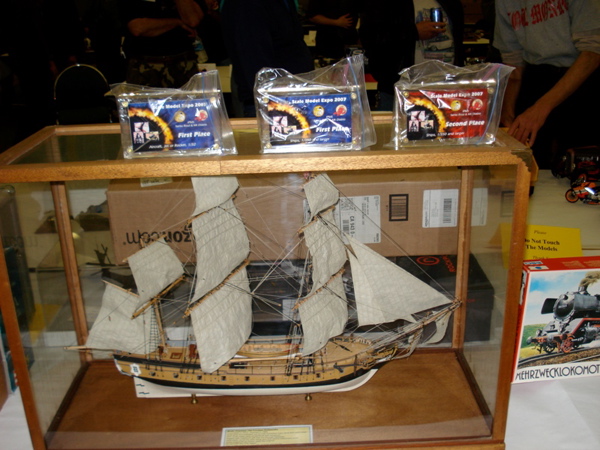 My Revell-Germany Type VIIC radio control sub took 2nd place in 1/350 and larger ships: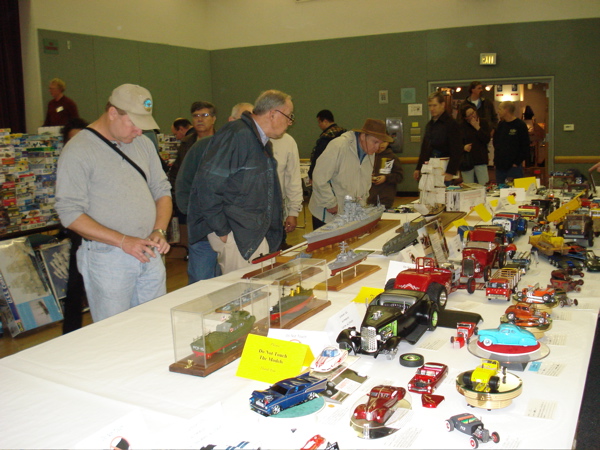 And there's Jack – whaca lookin at Jack?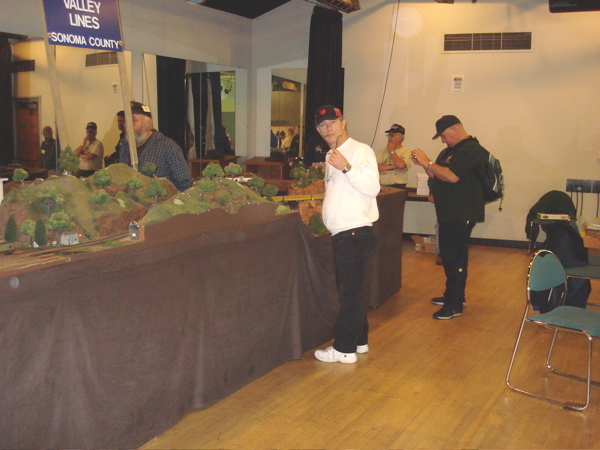 At the 2007 Silicon Valley Modelers show in Santa Clara:
Jared doing some judging – hey that's my TBM you're looking at…
Jared and I at the raffle…
Three judges looking over my Rattlesnake – I'm really not sure what they are discussing – maybe my masts are crooked?
Here I am with the models I brought and the awards I won:
Me and Vlad – another Yamatoholic I met at the show – and a very
nice guy too. Yamatoholics come in all shapes and sized – Vlad is
one of the big ones. I'm one of the balding ones.