If you want to go back to page 1 GO HERE.
If you want to go back to page 2 GO HERE.
If you want to go back to page 3 GO HERE.
The finished pictures are HERE.
9/28/2021 I am now working on the rope coils that hang from the belaying pins. Following are pictures describing how I make them up.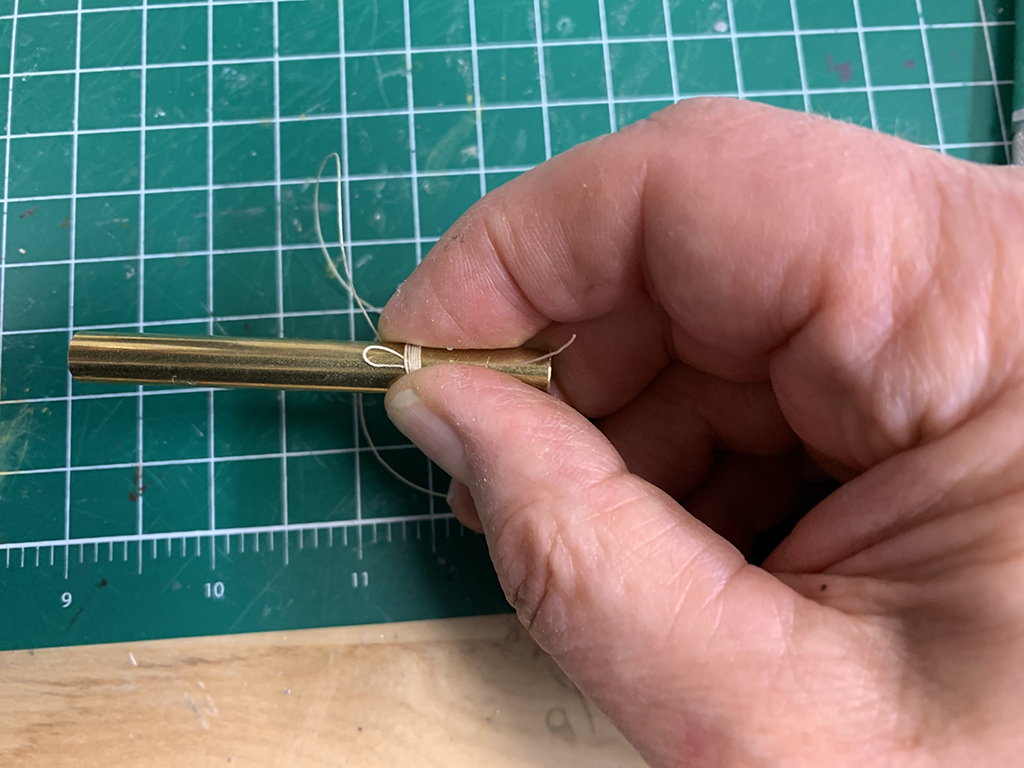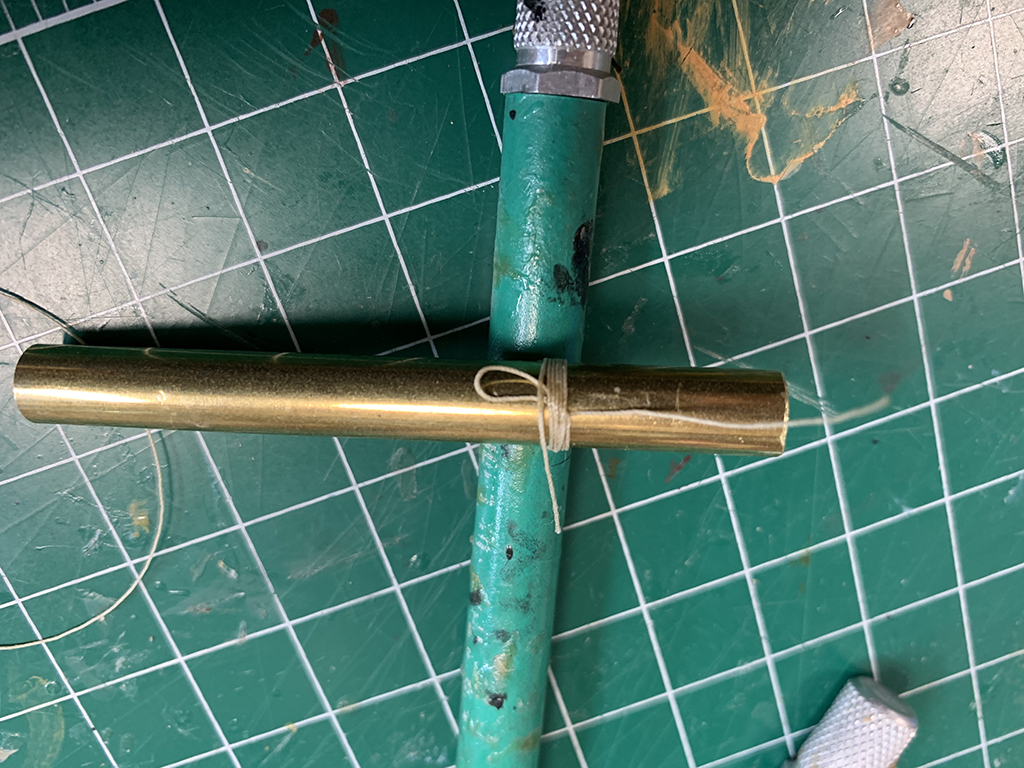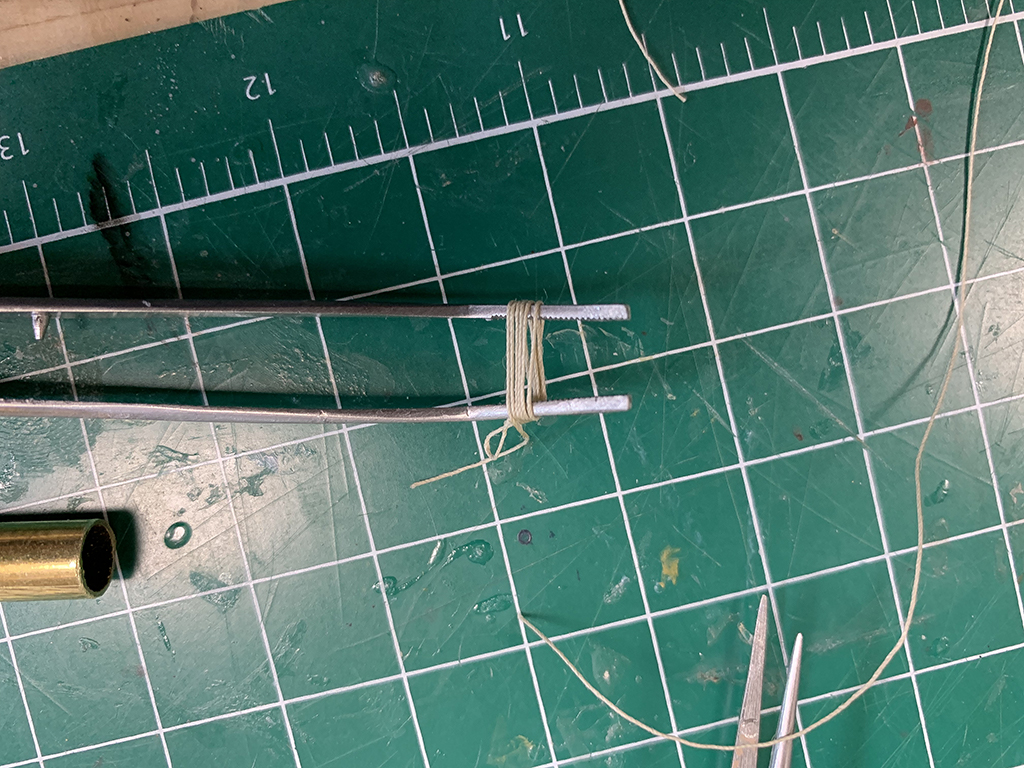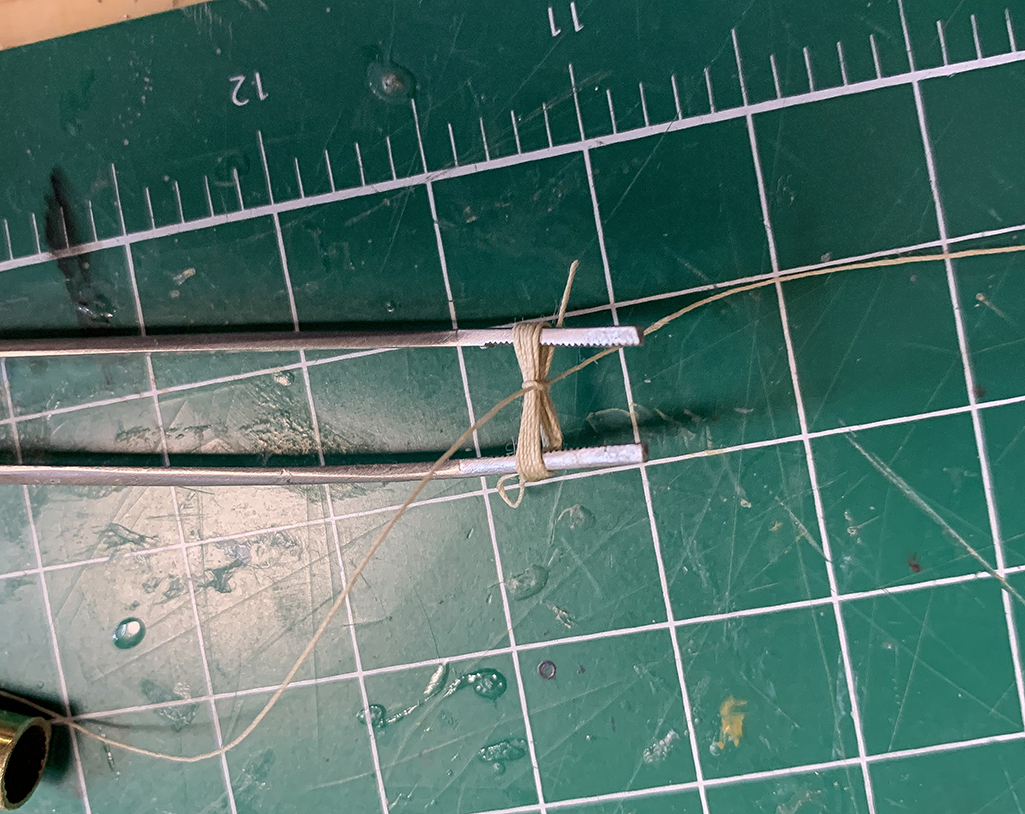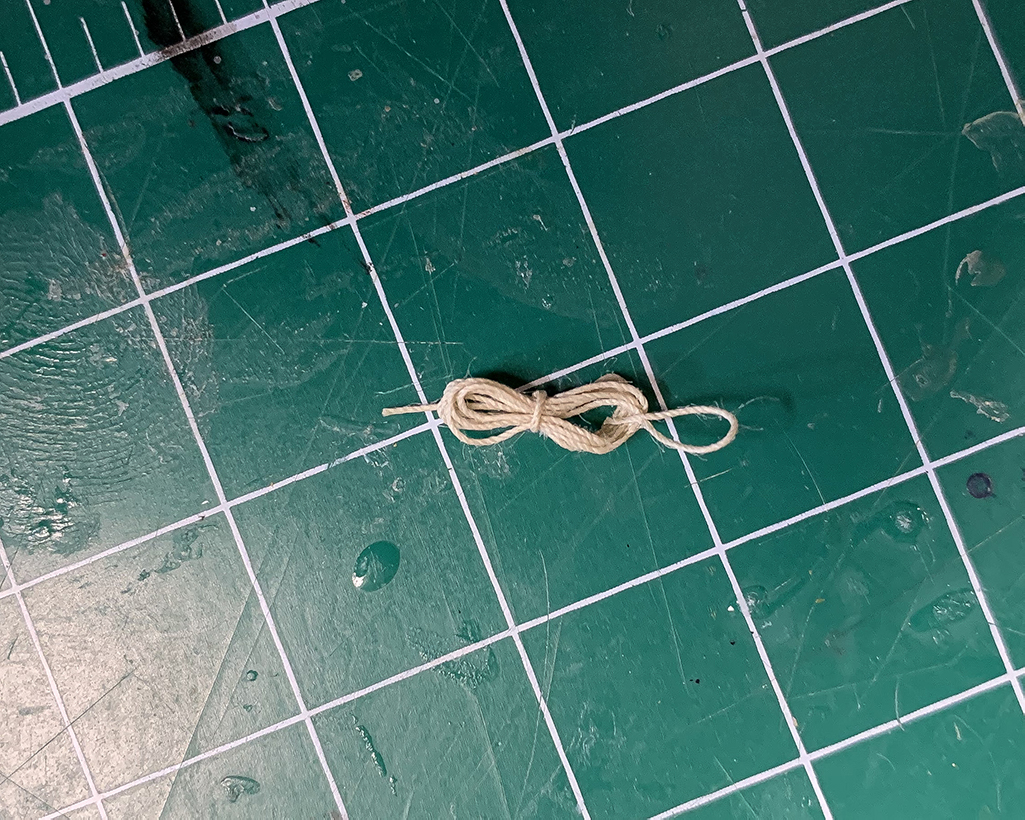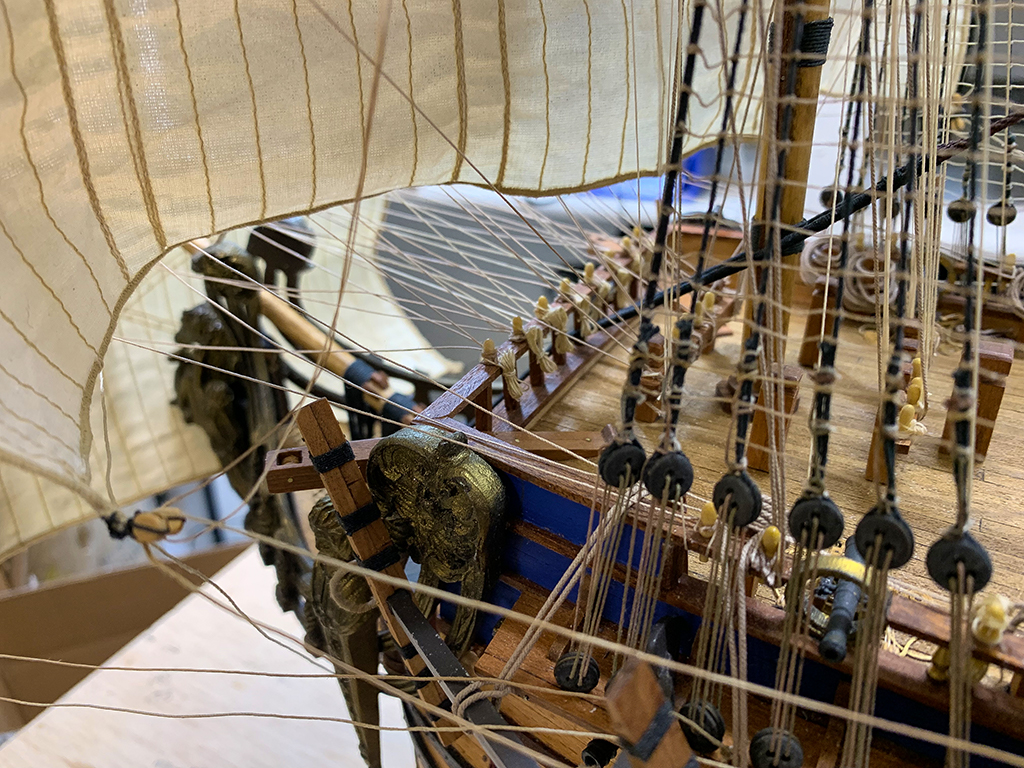 10/7/2021 Here is my jig to accurately drill the eyebolt holes in the hatches. I will also use it to position the hinges for gluing.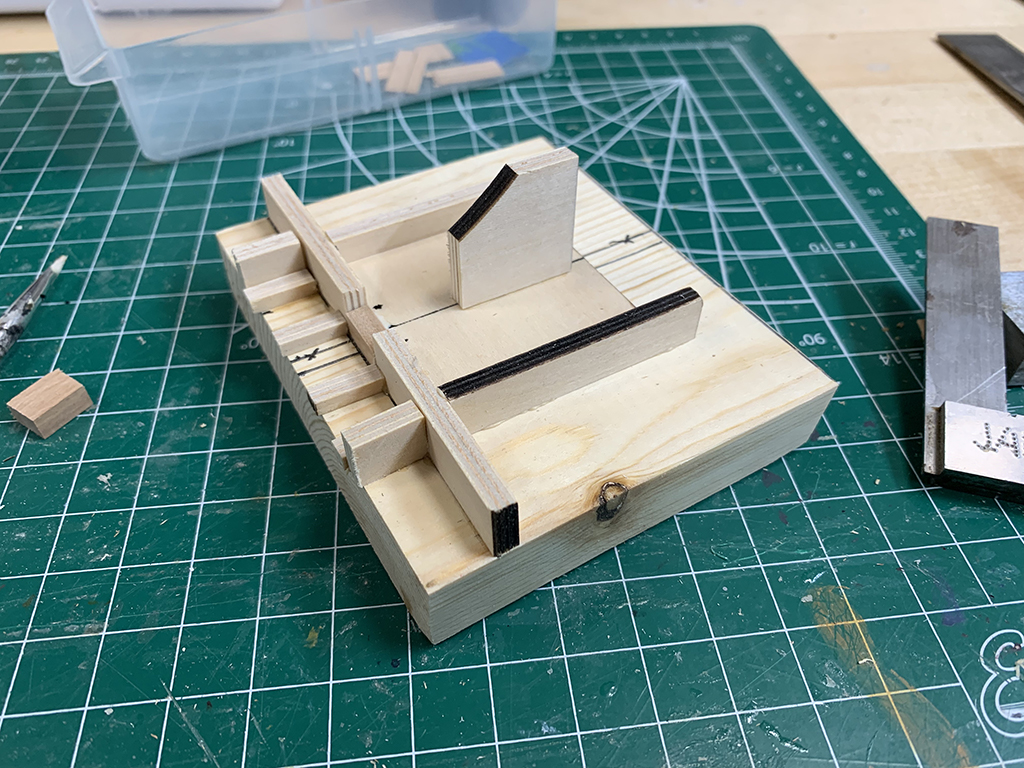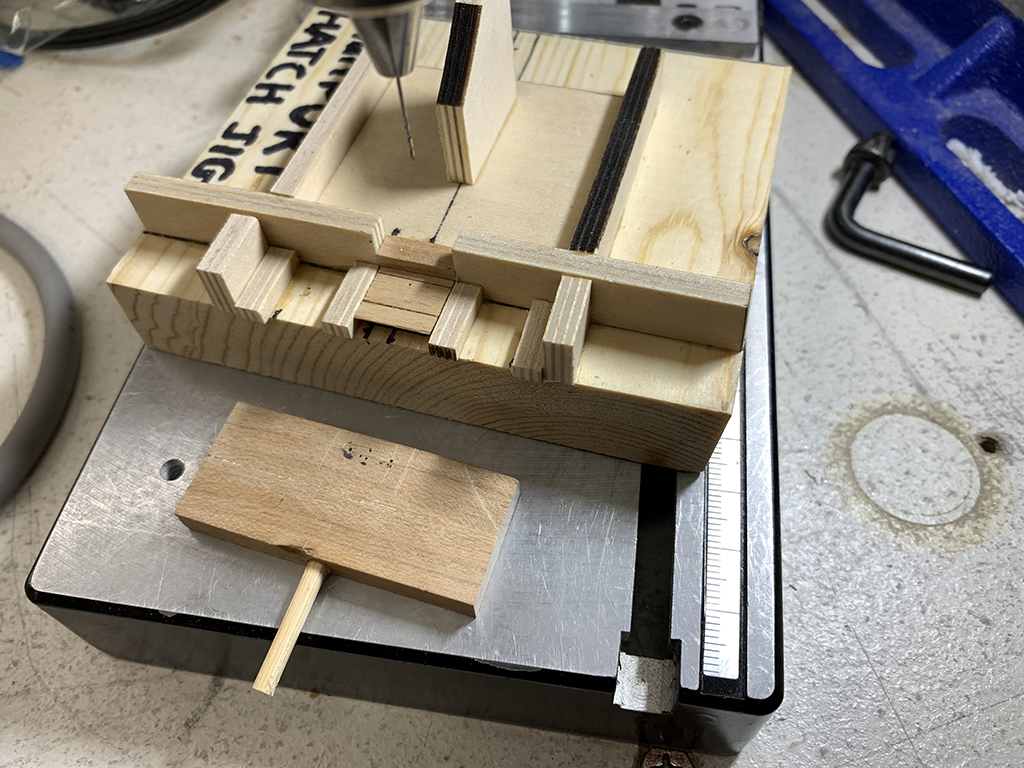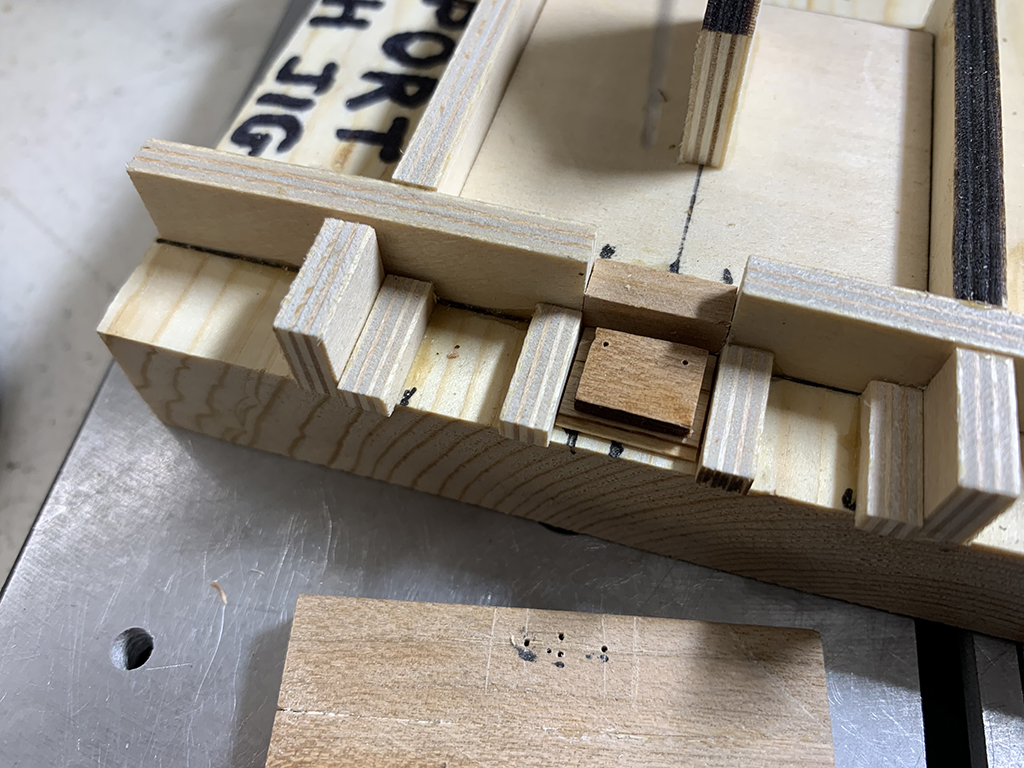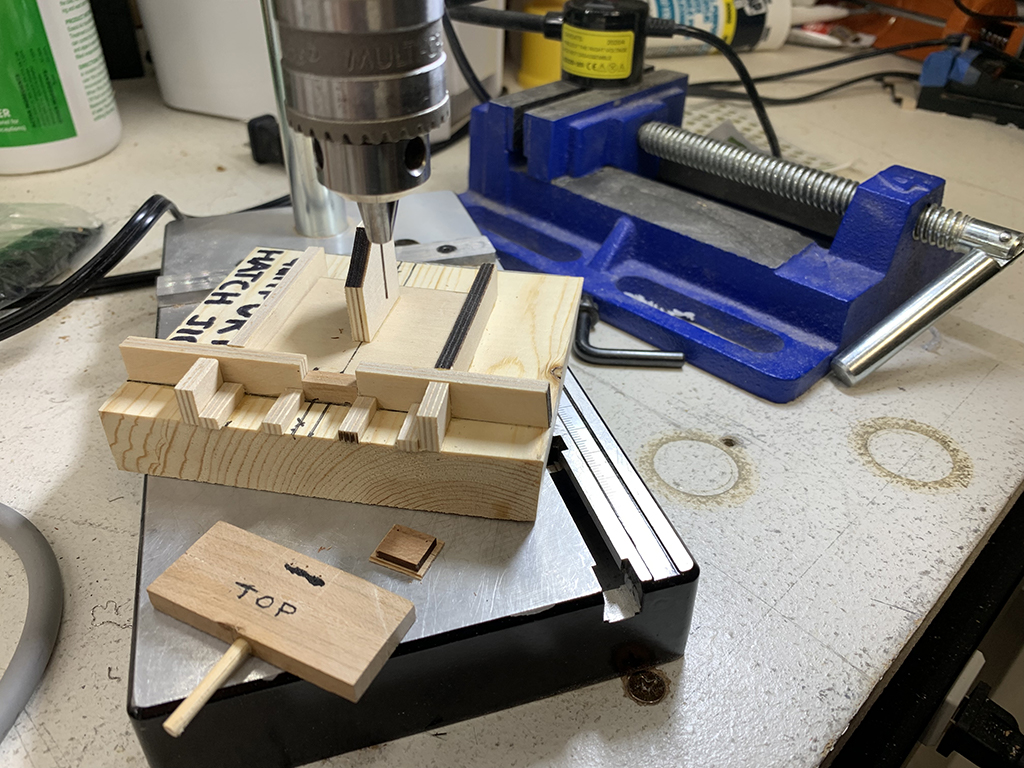 10/7/2012 Second post. Here are some photos of the hinges being postitioned and glued with CA. And yes, in the first two pictures I have the hatch upside donw.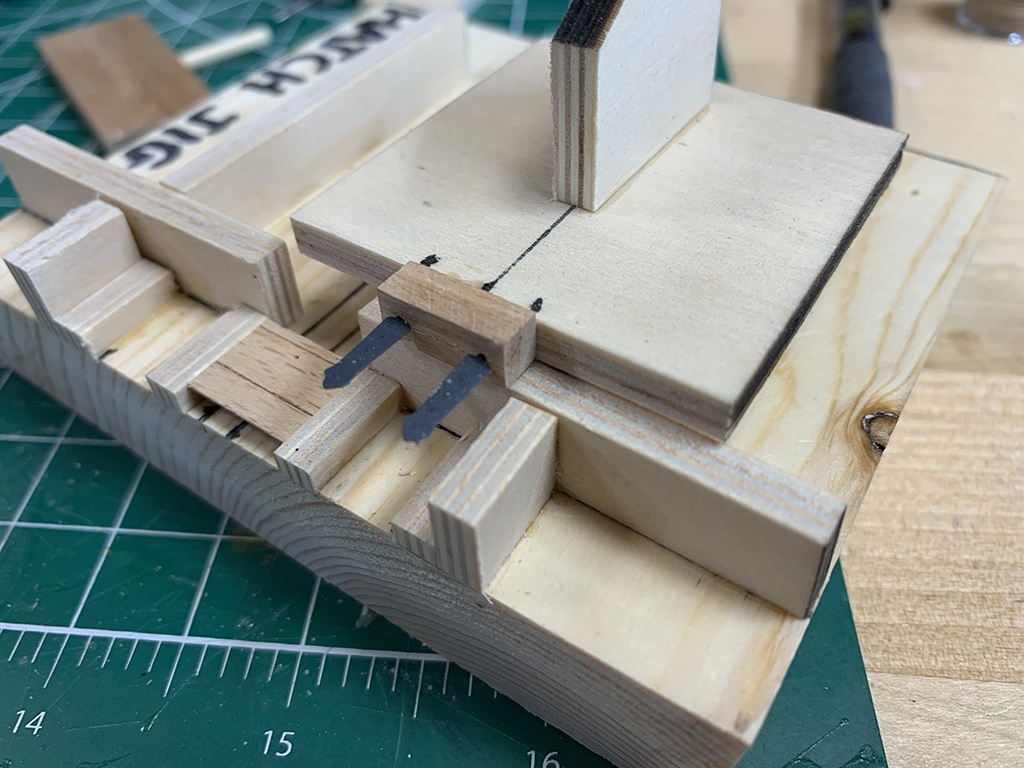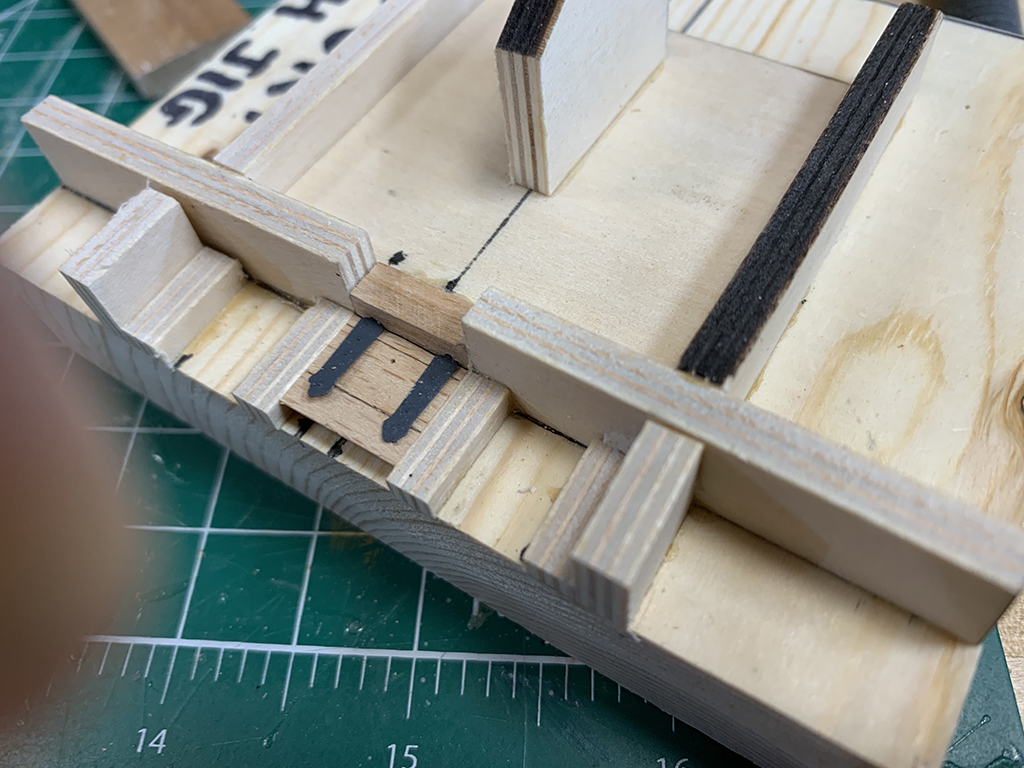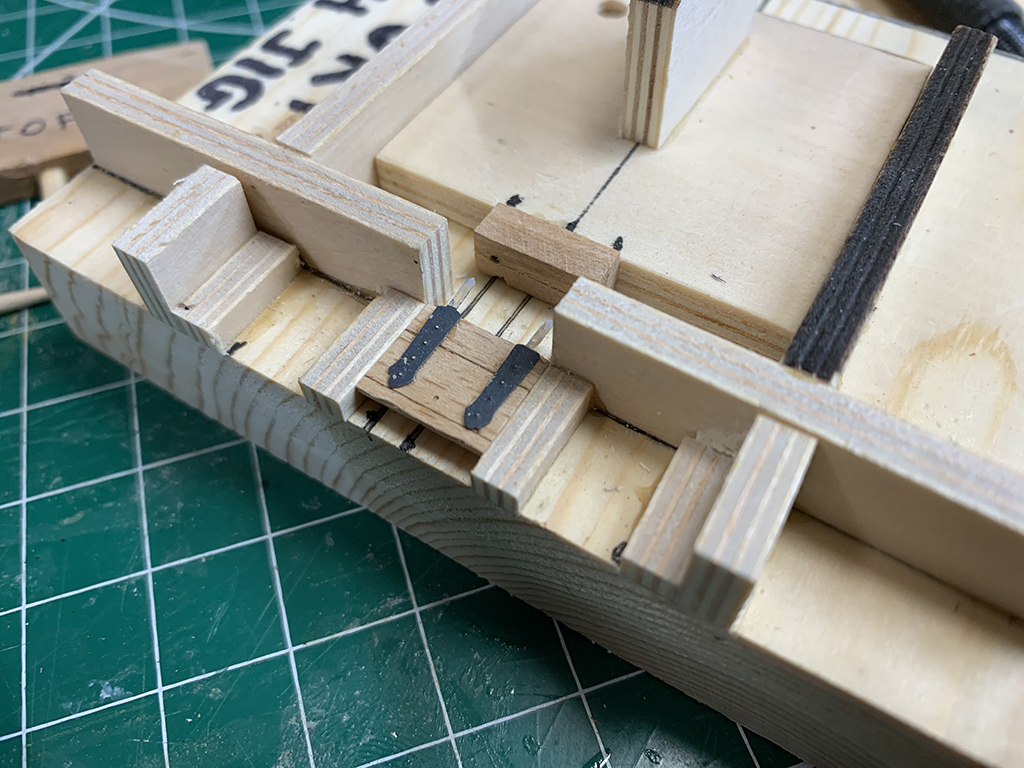 10/10/2021 The gunport covers are now all installed. I had some concerns about how accurately I would be able to attach them, but it turns out the using a hole gauge that I made worked like a charm. Overall this has been a pleasant build. It was certainly attractive price-wise, but the metal castings are not up to todays standards of 3D modeling which makes the whole stern section seem clunky. I plan on displaying the ship so it will be viewed from the port side towards the bow. It is really exciting to be near the end and see everything taking on its final form; when finished I think I will be very pleased with the outcome. That said it's been a long 18 months and I'm really ready to move on to another project.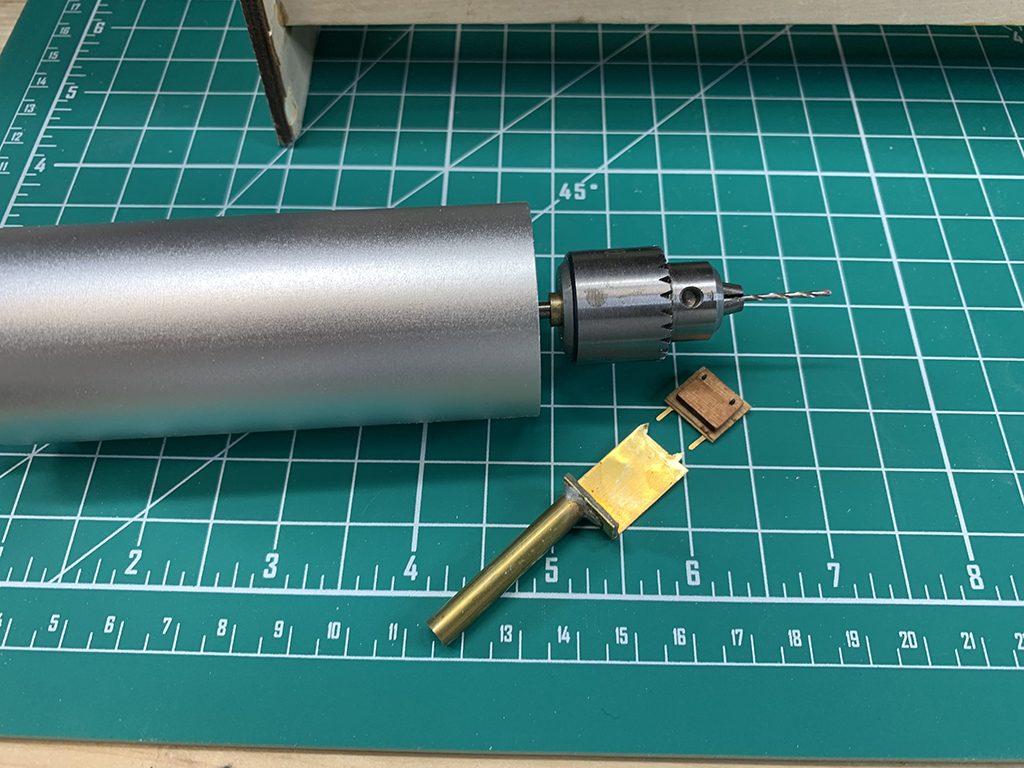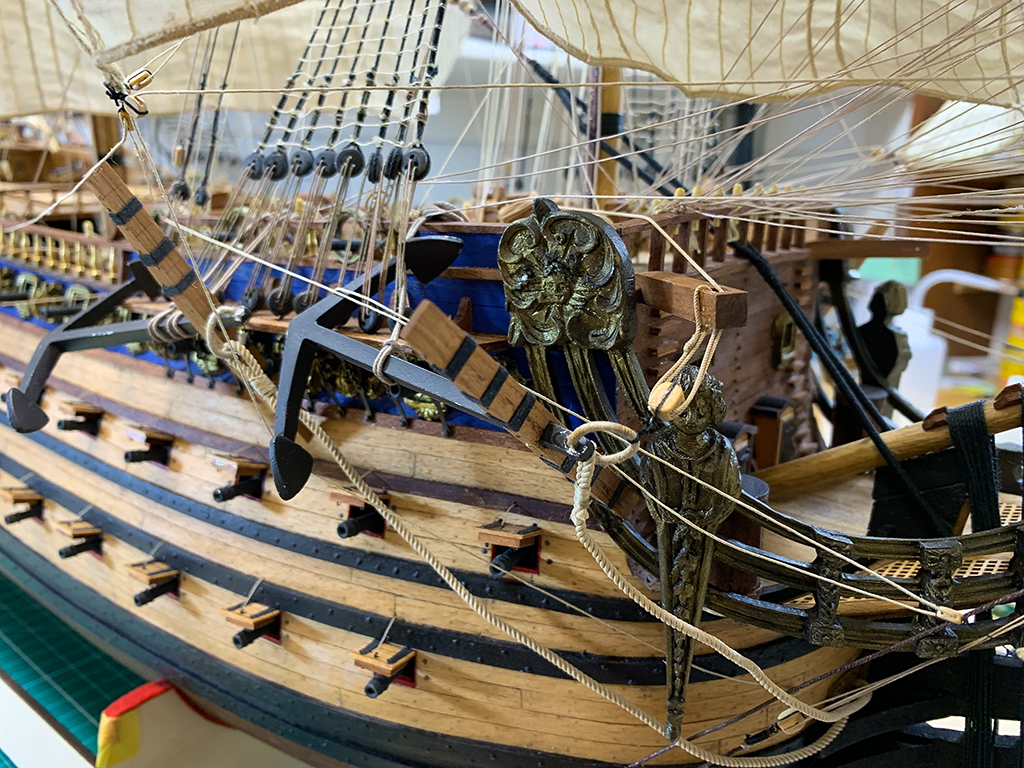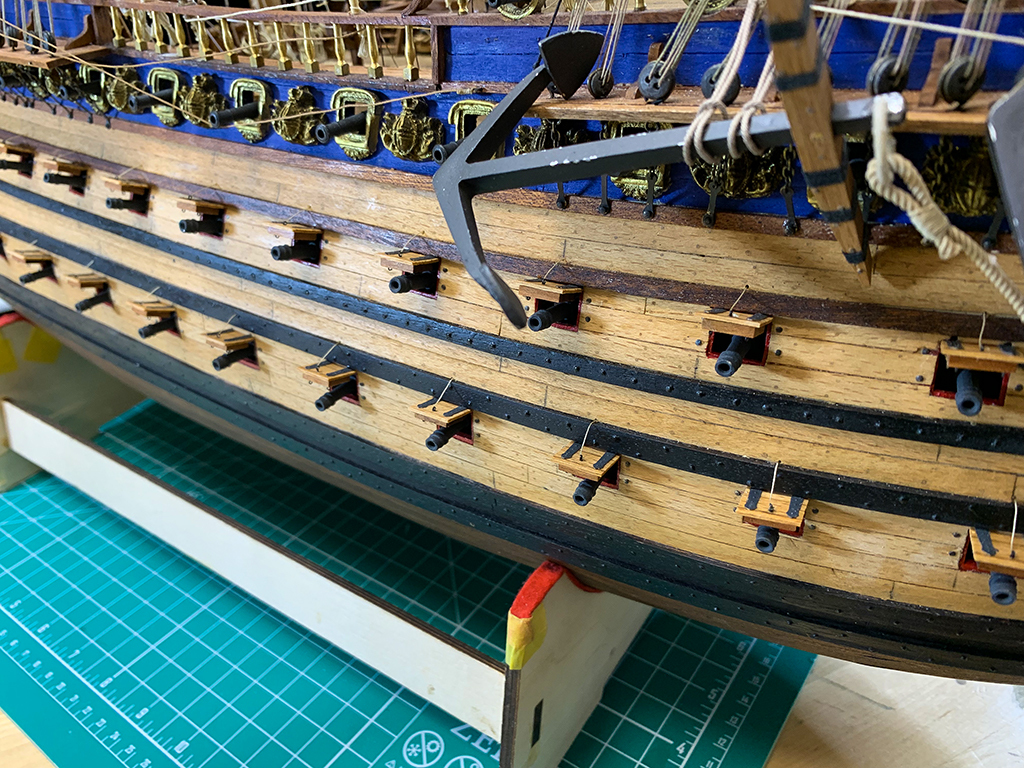 10/14/2021 The SL is now mounted on my display base, I still have to epoxy the 4 Atlas figures between the base and hull to steady things. After that I still need to finish the rudder & attach it. The end is near!!