I have just started using these Tamiya weathering sets. They work nicely and come in a variety of colors and shades. At the top of the pic are a pencil lead that are good to give a metallic shine and also 3 kinds of chalk sticks that work well when scraped into a powder and applied with a brush dipped in water or Future floor polish. At the top are several tubes of oil paints that are great for weathering.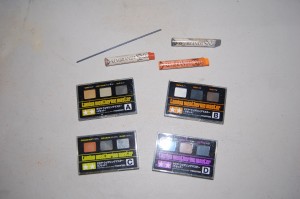 Here is a pic of some of the oils that I use for weathering – I just dilute them with thinner and apply with a brush: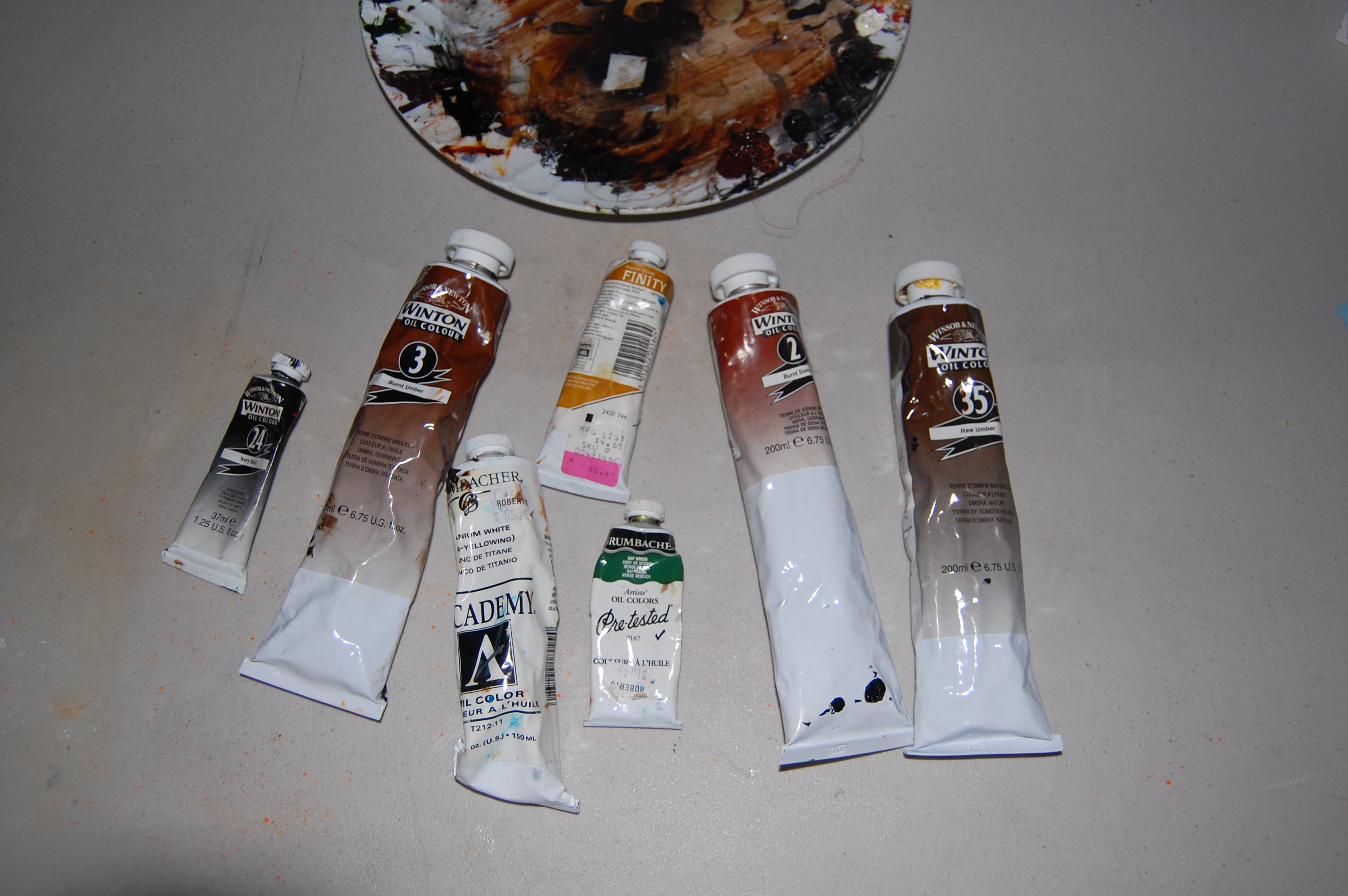 1/12/2014 A few days ago I got a set of washes from Flory Models in the UK, I'm anxious to try them out. You can find out more at their websight:
https://www.florymodels.co.uk/washes/
Here is a picture of the washes: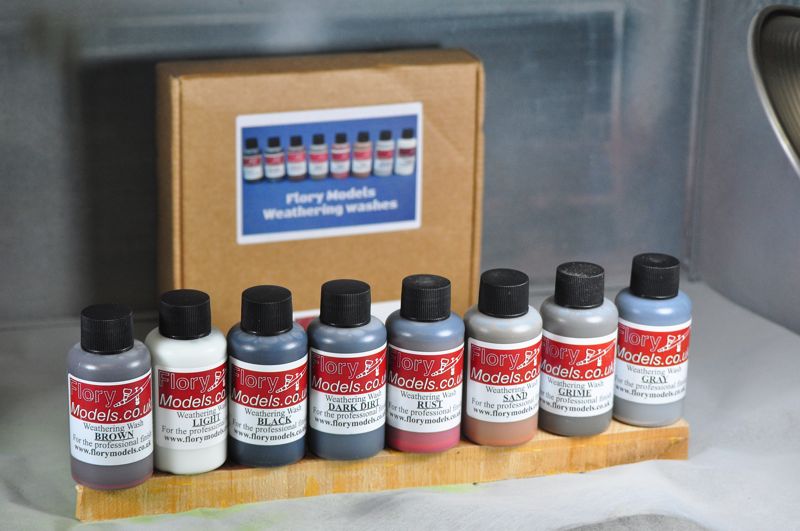 There are many methods to apply weathering and different stuff to use – all of the modeling forums discuss weathering and new ideas on how to do it.