In November 2010 my brother and I visited the USAF National Museum at Wright Patterson Air Force Base near Dayton Ohio. We had a blast and I took about 1600 pictures. I'm in the process of adding them to the website. I highly recommend a visit to this really wonderful museum if you love aircraft at all. A word of caution though – wear really comfortable shoes – you will be walking on cement all day. My brother and I didn't do this and our feet were really killing us at the end of the day. There is some much to see – we alloted 2 full days and we didn't see it all. There are so many displays and things to read and videos to see – I would go back in a heartbeat. But that will have to wait a few more years.
This is the museum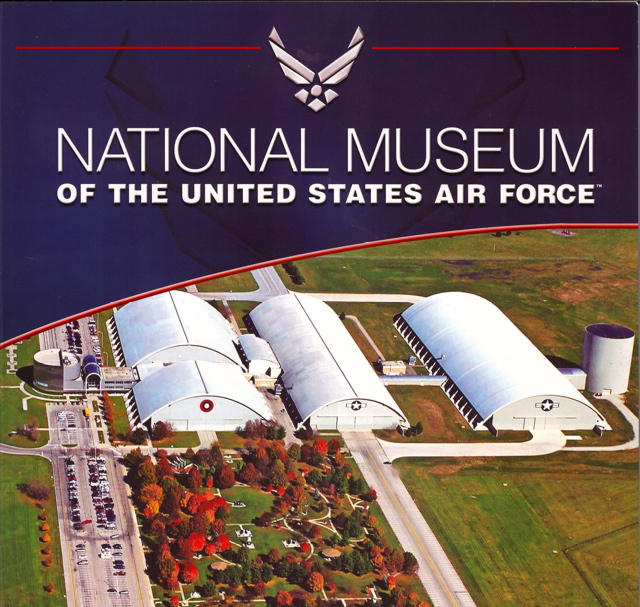 Please forgive the dark pictures. The museum is very dark, I'm nowhere near a professional photographer, and I discovered in my haste to take a lot of pictures – there were some times when the flash didn't have time to fully recycle. I was using a Nikon D40 camera, with a AF-S VR Nikkor 18-55 mm f 3.5-5.6 lens. I also used a Nikon Speedlight SB-600 flash. I set the camera to shutter priority at 1/100 of a second to get sharper pictures with the flash. I have post processed all of the pictures to overcome the underexposure as much as I could.
Rather than have all of the pictures on one page that would take forever to load – I've divided them into categories each of which will probably take forever to load. The division of the pictures into categories isn't exact – there is some spillover between them because of errors on my part and when I took pictures I skipped around from one area to another. Thus the pictures didn't come out in a linear fashion. I tried to arrange them correctly but but some are still out of sequence.
Click on the link to take you to each section.
KOREAN WAR AND SOUTHEAST ASIAN WAR
RESEARCH & DEVEOPMENT/FLIGHT TEST PAGE 1

RESEARCH & DEVELOPMENT/FLIGHT TEST PAGE 2
RESEARCH & DEVELOPMENT/FLIGHT TEST PAGE 3