9/20/2020 I'm starting page 3 here.
If you want to go back to page 2 go HERE.
If you want to go back to page 1 go HERE.
10/6/2020. A few more pictures to bring the build up to date. All of the top deck cannons have been built, installed and rigged. More parts added to the bow. The ladder material was much too thick, so I used to thin cut cherry wood pieces that I had in stock. This made the ladders look much more realistic. Notice the ladder framework I've built from white plastic. This made the ladder construction much easier and more precise.
1/3/2021 I've finished, attached and lashed down the two ships boats. They are two individual kits from Master Korabel located in Russa. One is 90mm, the other is 75mm in length. These are much nicer and more detailed than what is supplied in the kit.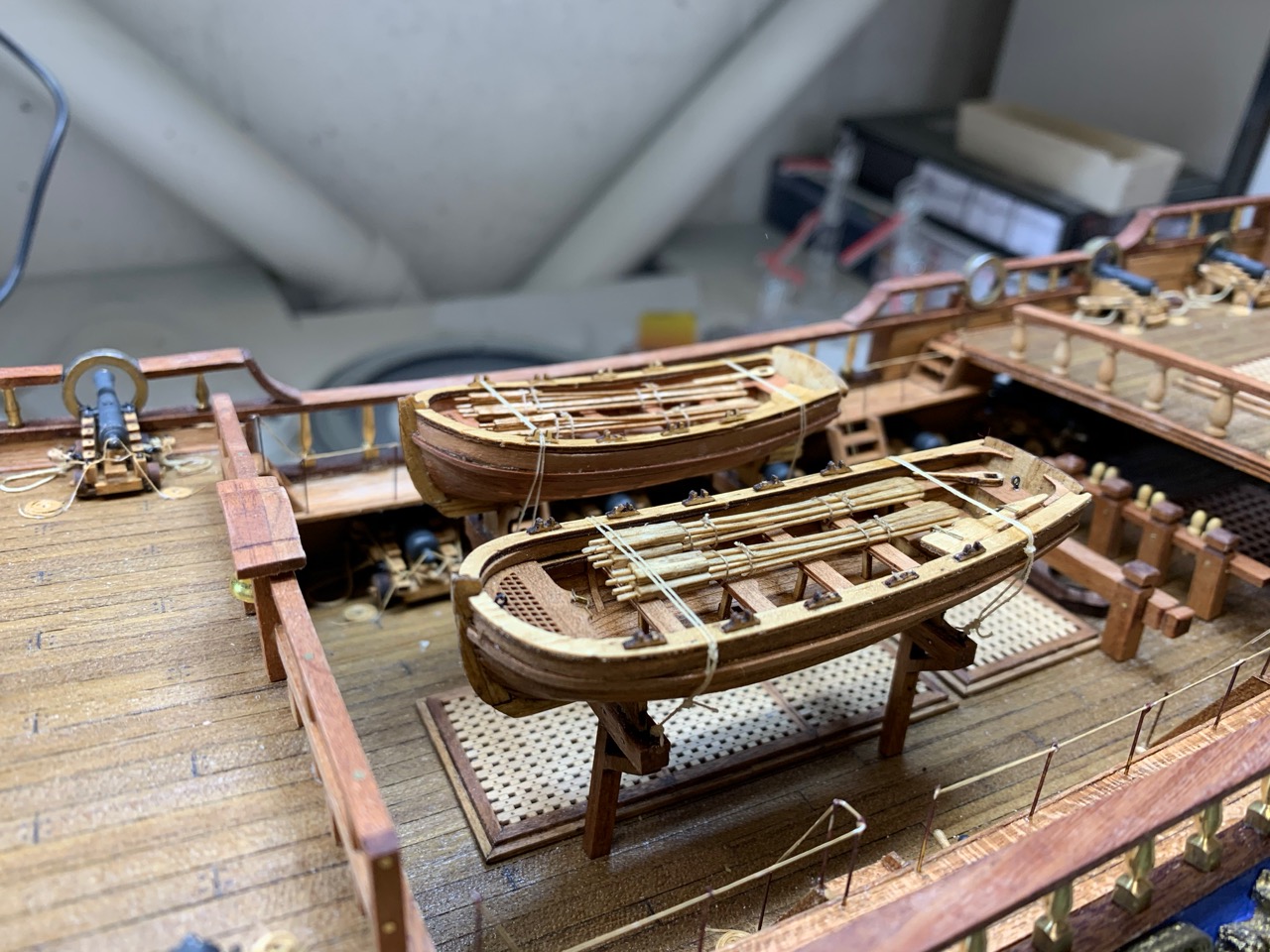 1/14/2021 I've finished the mast sections on my 1/70 scale model of the Soleil Royal from 1669. This is an all wood model. You can start to get a feel of the size of this beast.