In November 2015, I received my new telescope tripod and mount. It's made in Italy by 10Micron and it's the GM1000HPS model.
10 Micron are one the highest regarded manufacturers of high precision ultra high quality mountings in the business.
The GM1000 HPS features:
Absolute on-axis encoders in RA & Dec, featuring
more than 10 million increments (interpolated),
fully encapsulated and calibrated
Provides up to 0.5" RMS tracking accuracy – for long duration UNGUIDED imaging – even at long focal lengths
Closed loop (encoder controlled) satellite
tracking
speed – up to 15°/s
and much much more!
Here are some photos:
The boxes were heavy!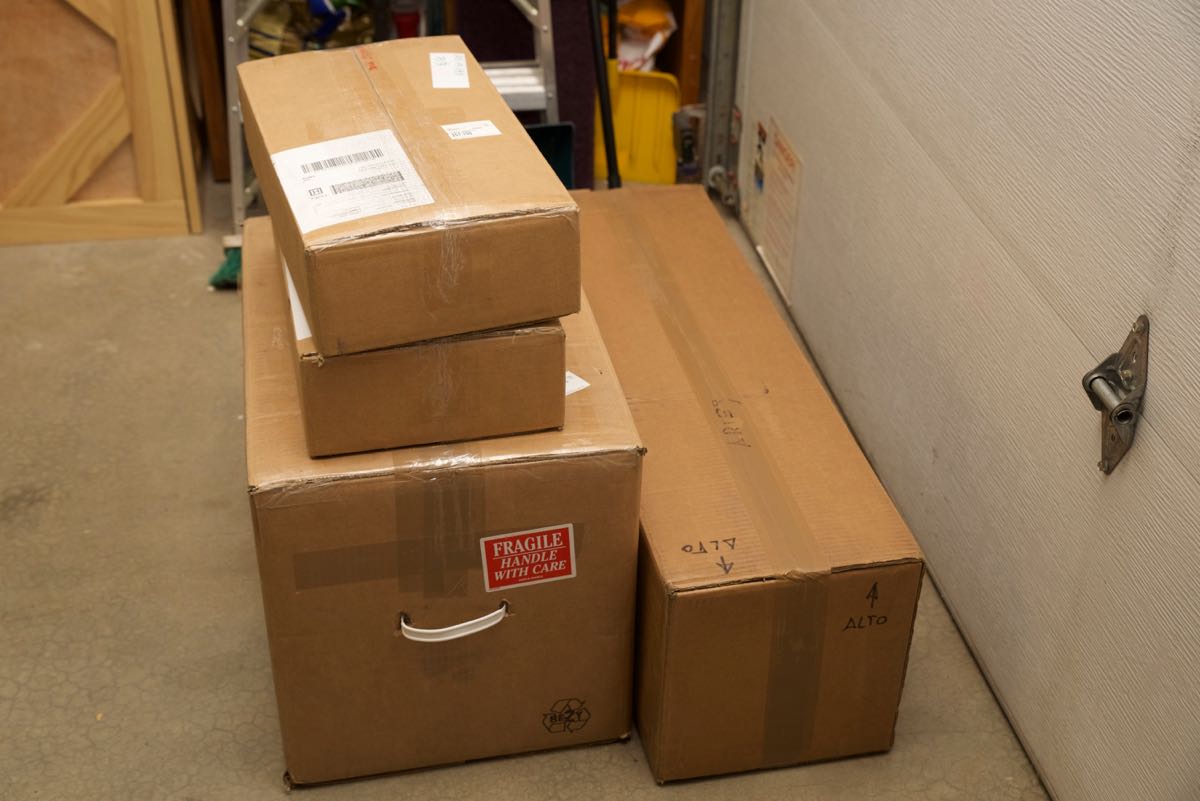 This is the equatorial mount: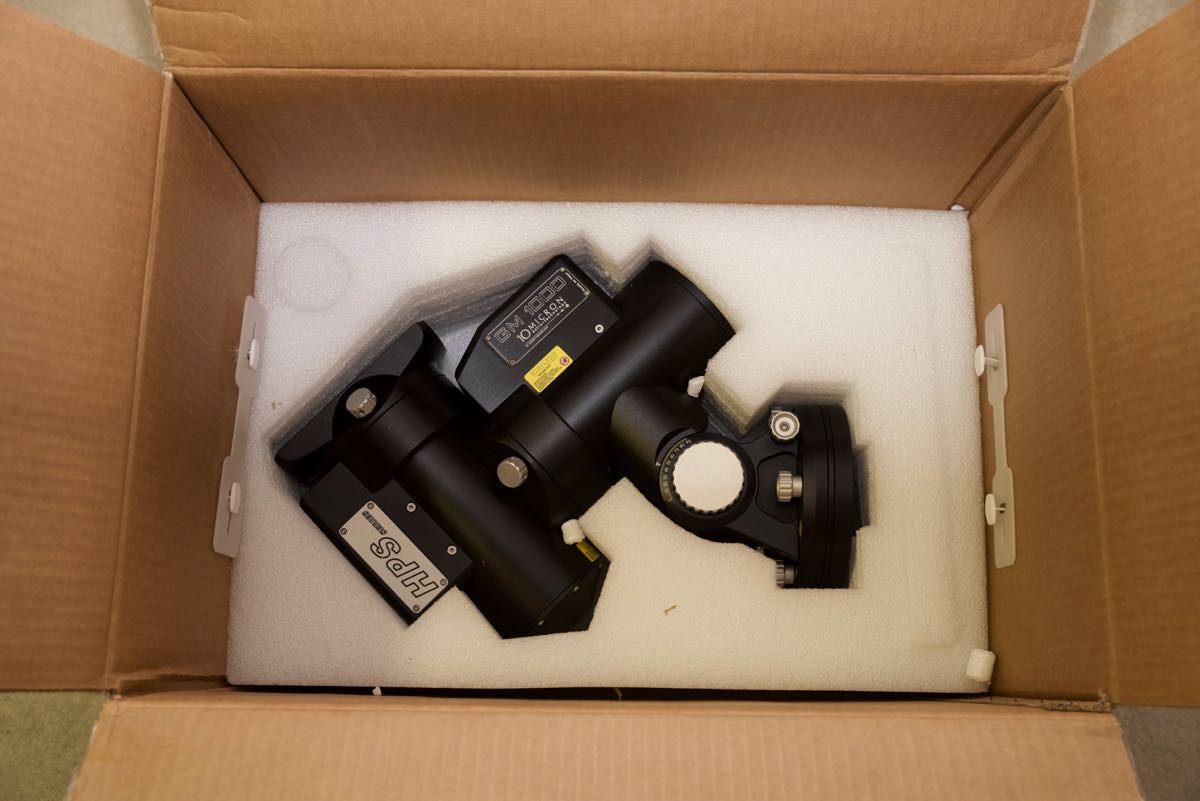 This is the Aries tripod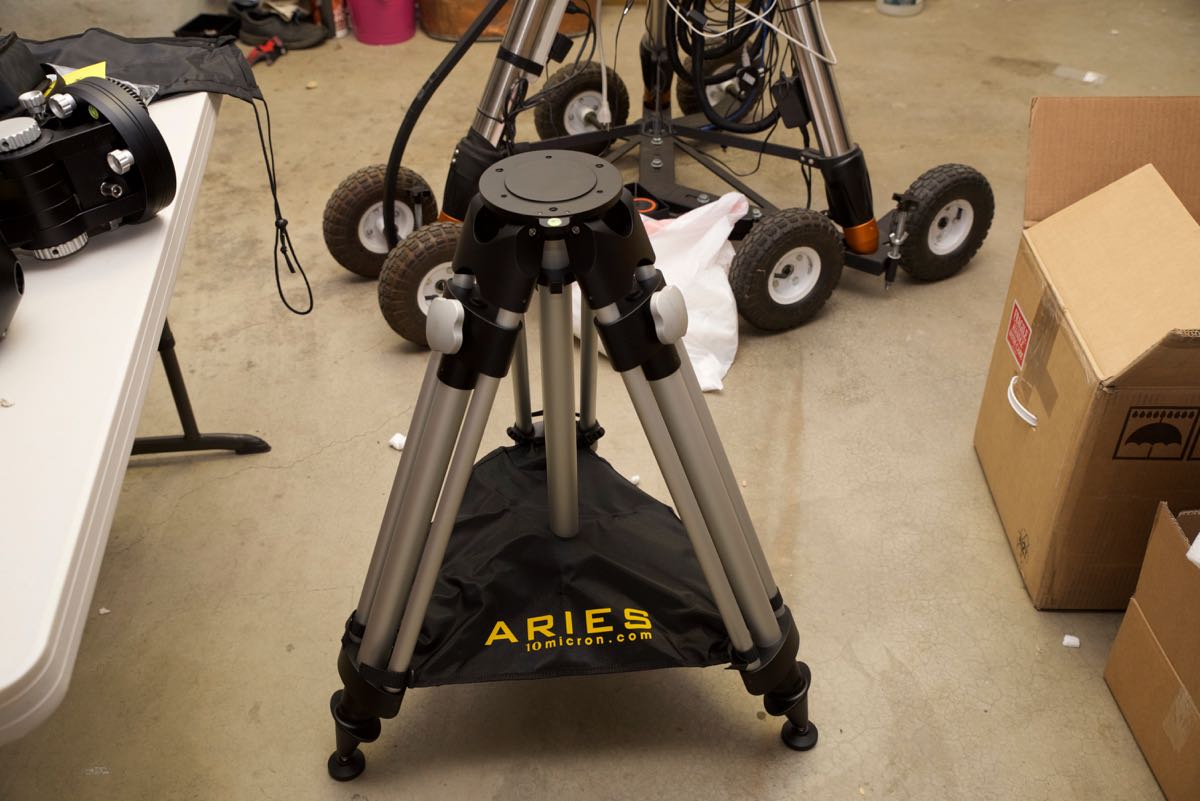 All set up on the wheeley bar with 10 inch pnumatic tires.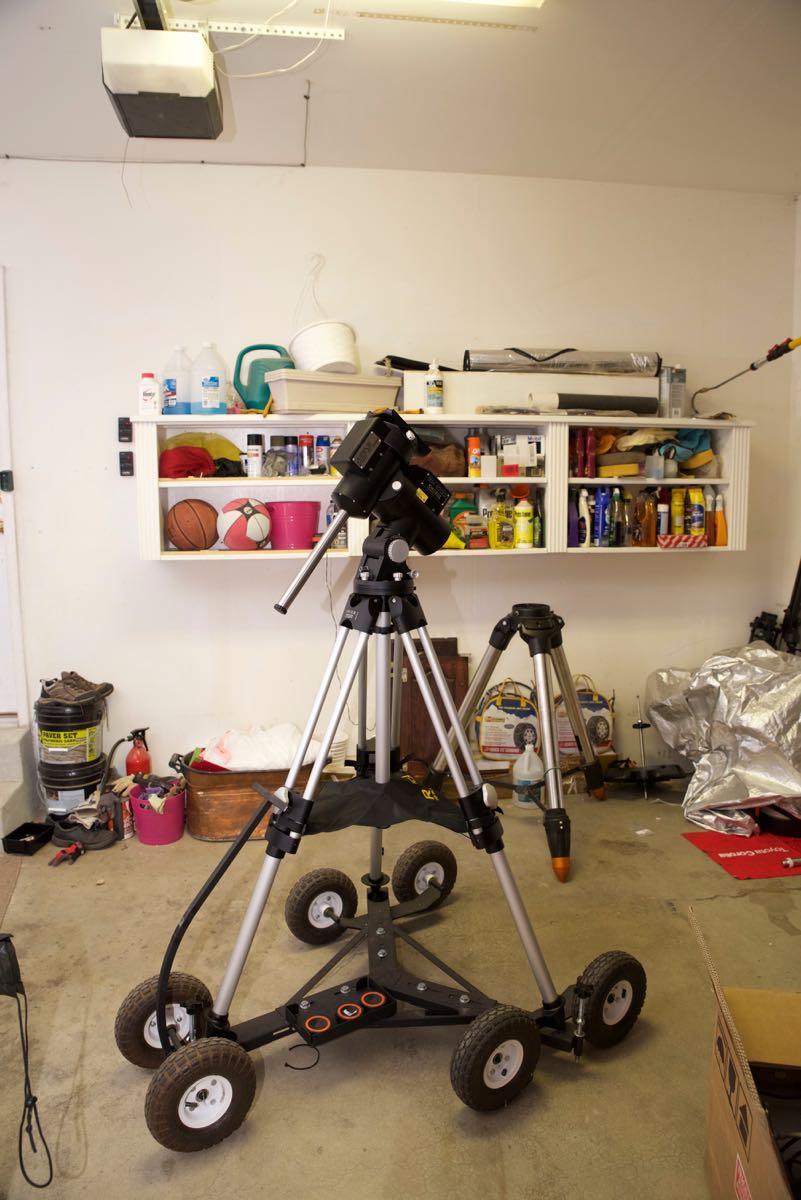 Now I've attached the Celestron 11 inch telescope, the focal reducer, the Moonlite focuser and the Canon 60Da camera.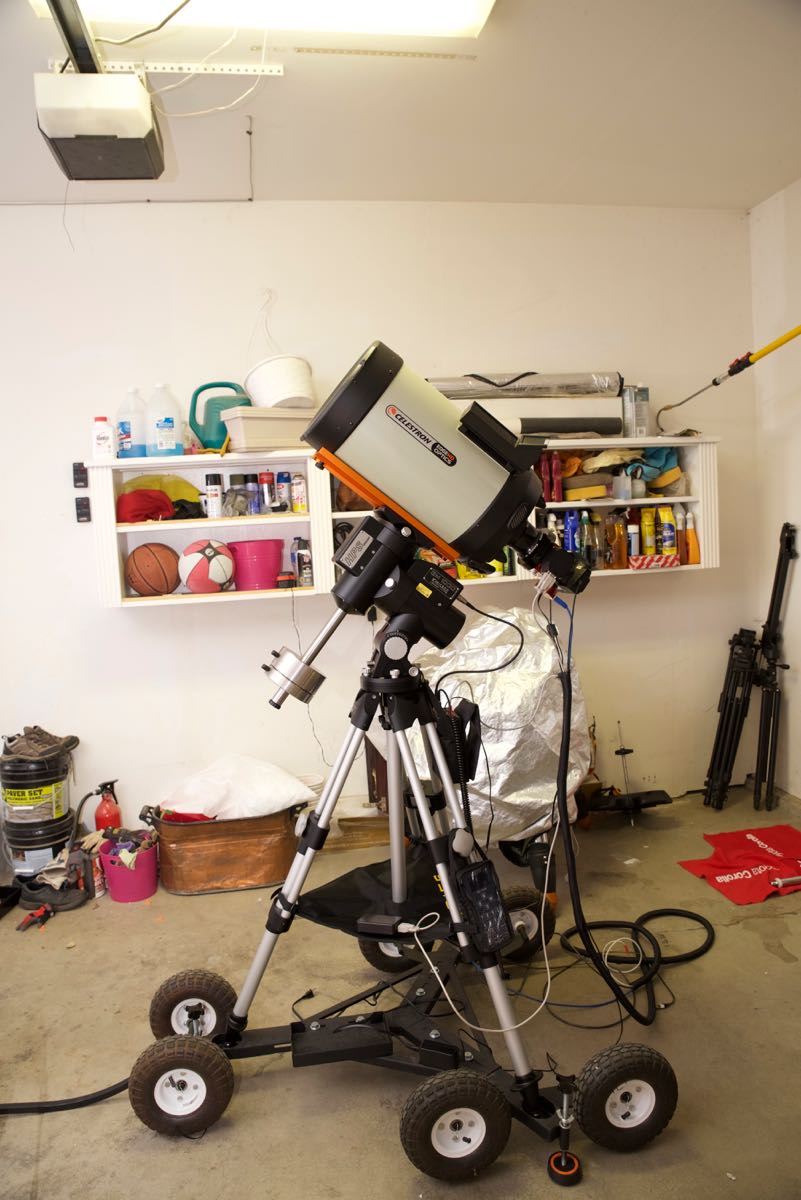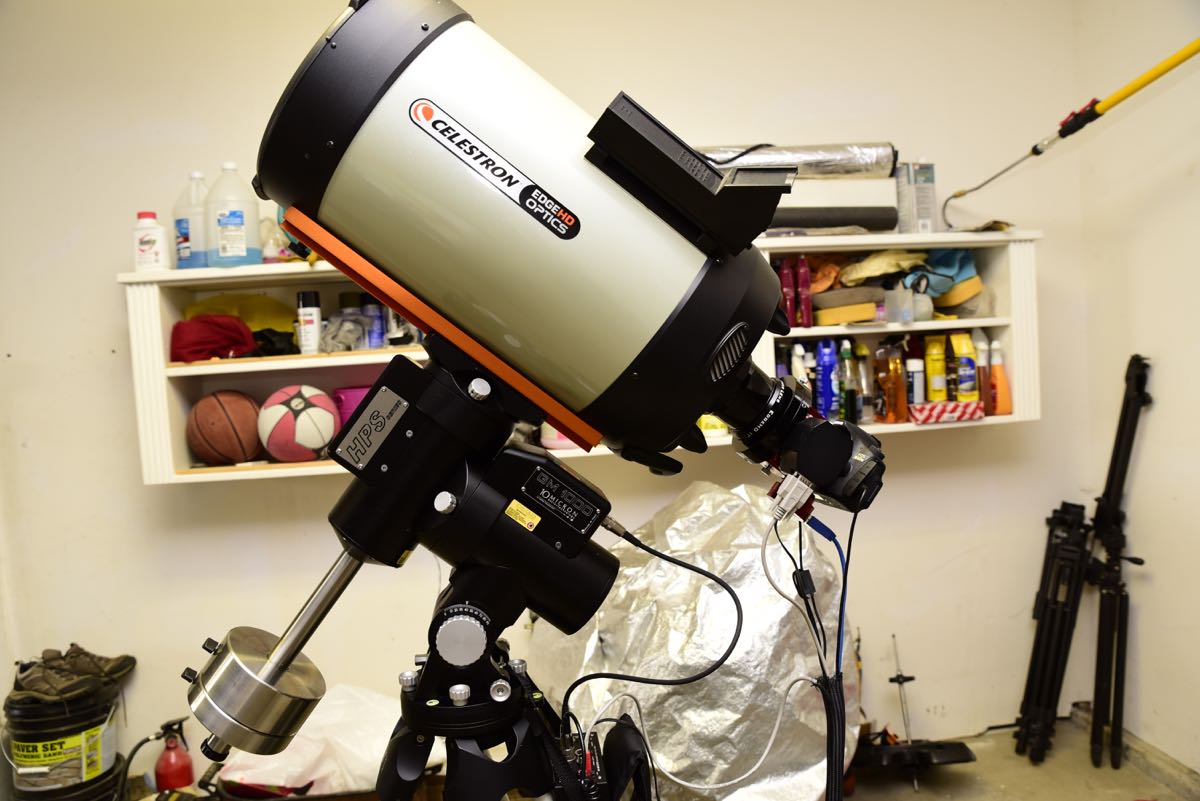 I have since removed the on axis guide camera as it's not needed with this mount.