On this page are pictures I've taken of the stars.
This is Capella taken on 4/5/2013 120 sec exposure at ISO 800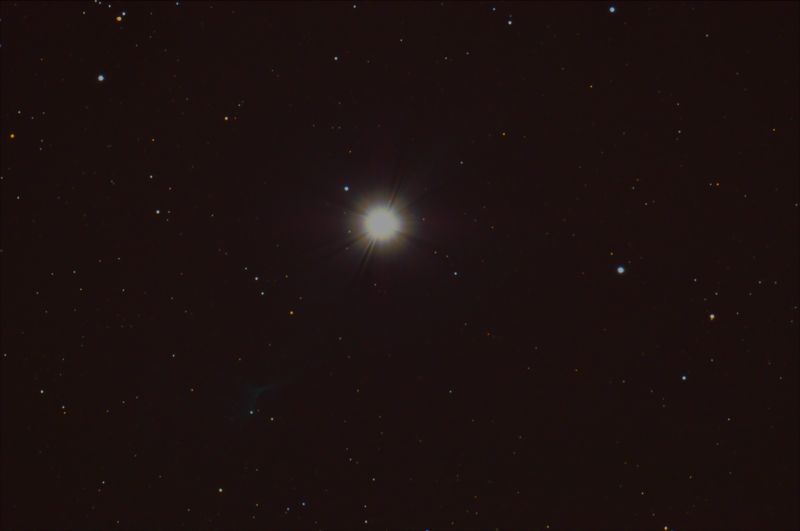 4/27/2013 This is a picture of Arturus, 4 minute exposure with ISO of 200. I am now using my focal reducer which changes the telescope from an F10 to an F7 – that means the exposure time is cut in half. That's a big advantage for astrophotography.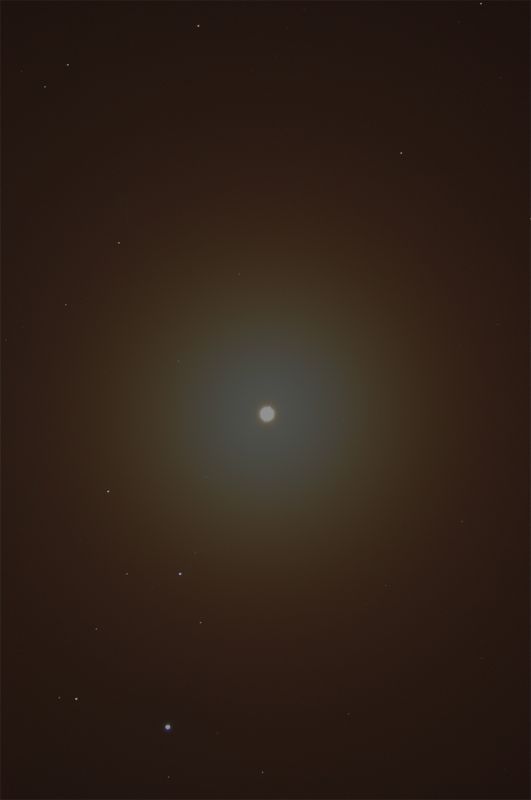 8-12-13 Here is the result of 11.5 minutes of 20 second shots of the North-East sky last night with my Nikon D90 ISO=1600, lens set to 18 deg.