4/13/2020 The COVID 19 pandemic is on and my wife and I are sequestered at home for the last 33 days now. Tough times, but we are doing well.
A few days ago I received this very nice wood ship model kit from China of the Soleil Royal in 1/70 scale. It's advertised at 1/90 but that's incorrect based on the length of the model (41.4 in) vs the actual ship length (200 ft). This will take in the neighborhood of 2 years to complete. Here is a pic of the completed model: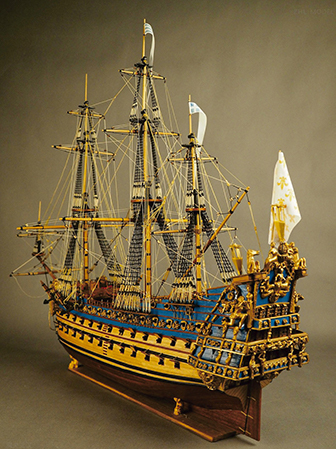 Here are some pics of the box contents: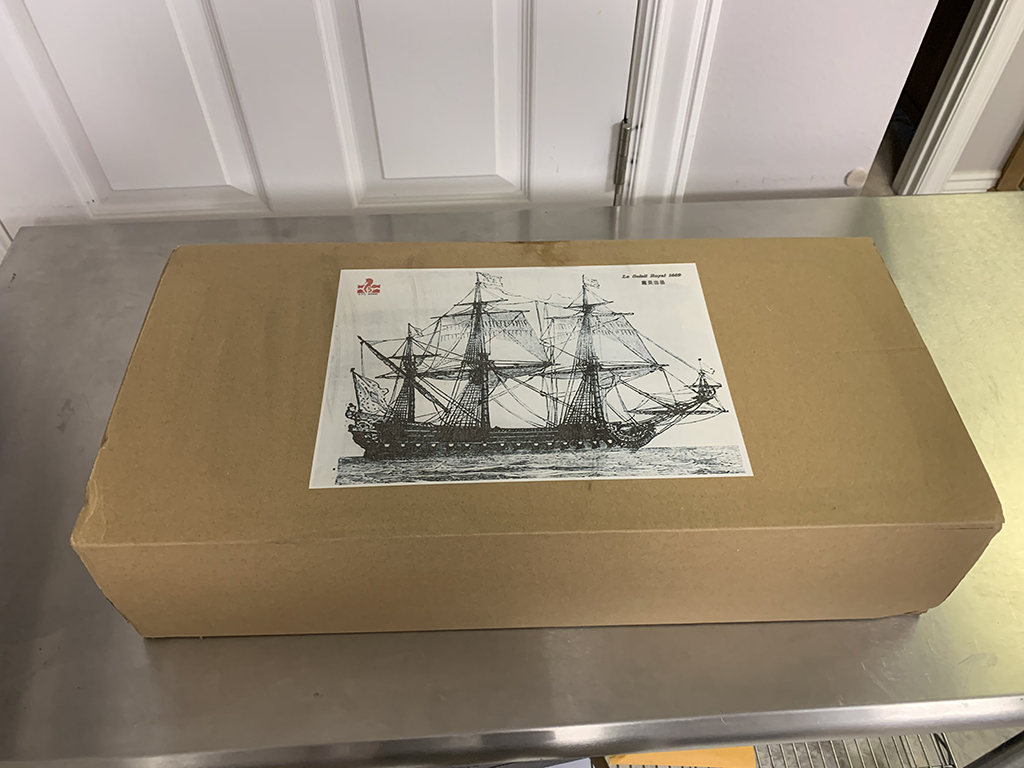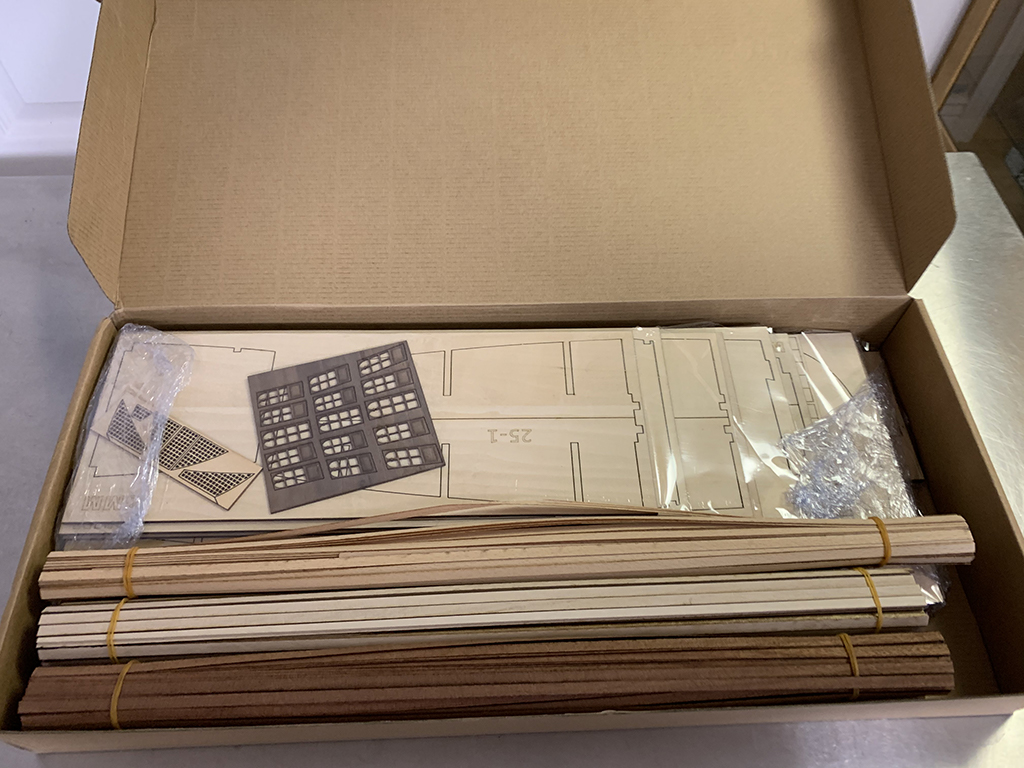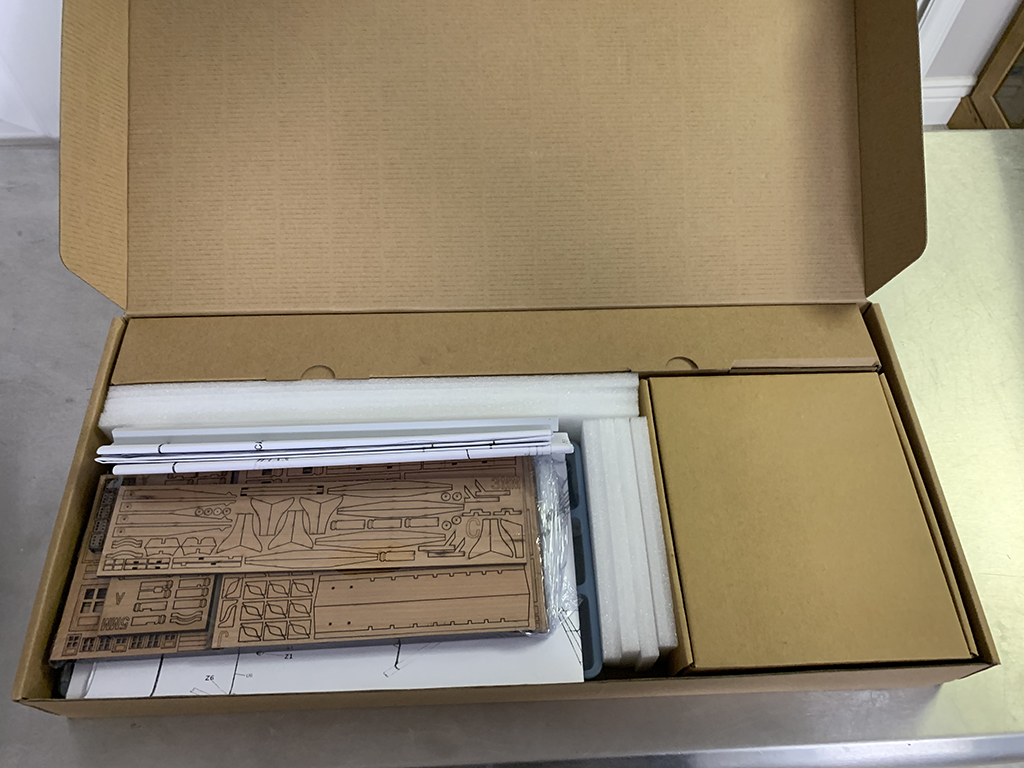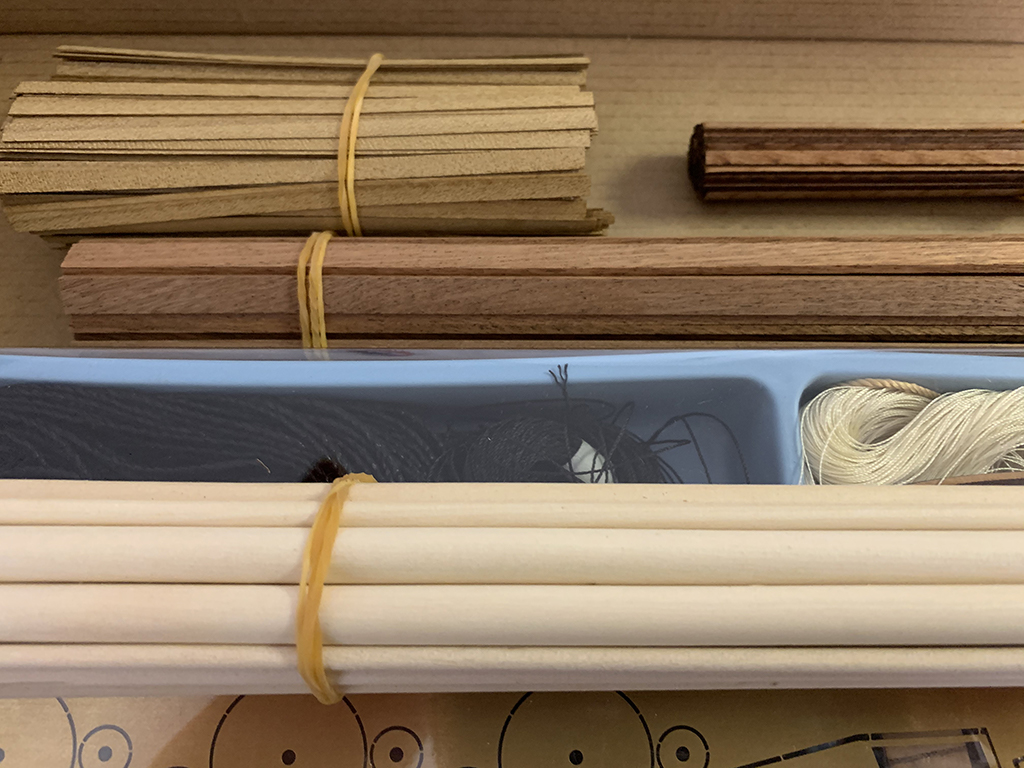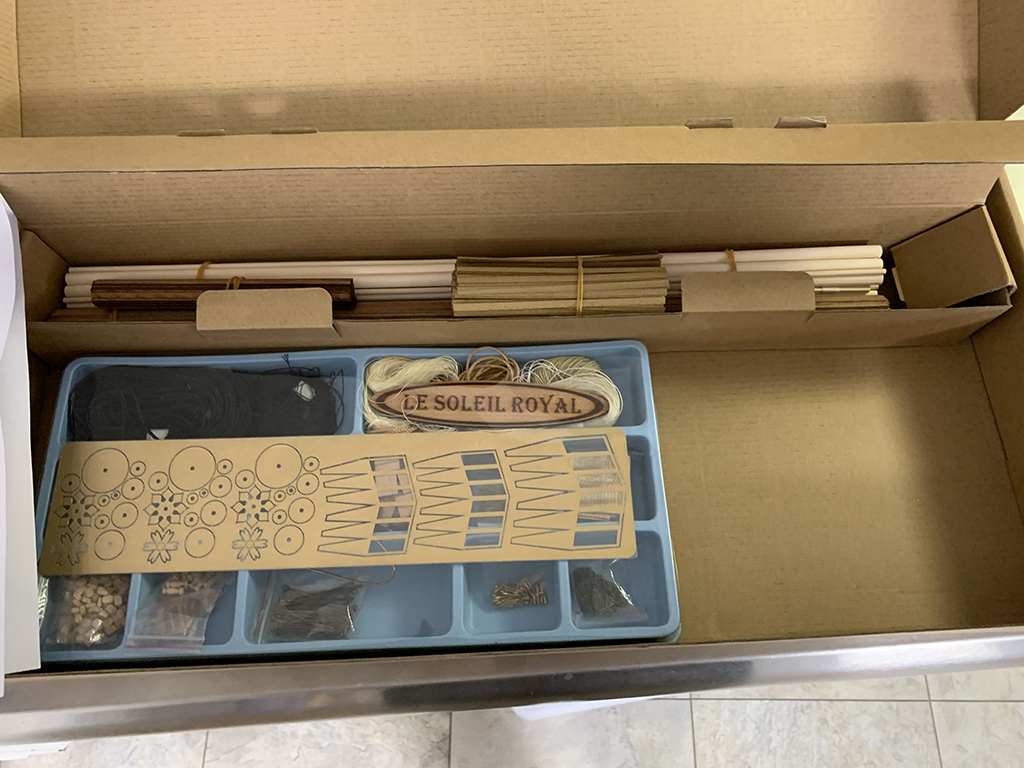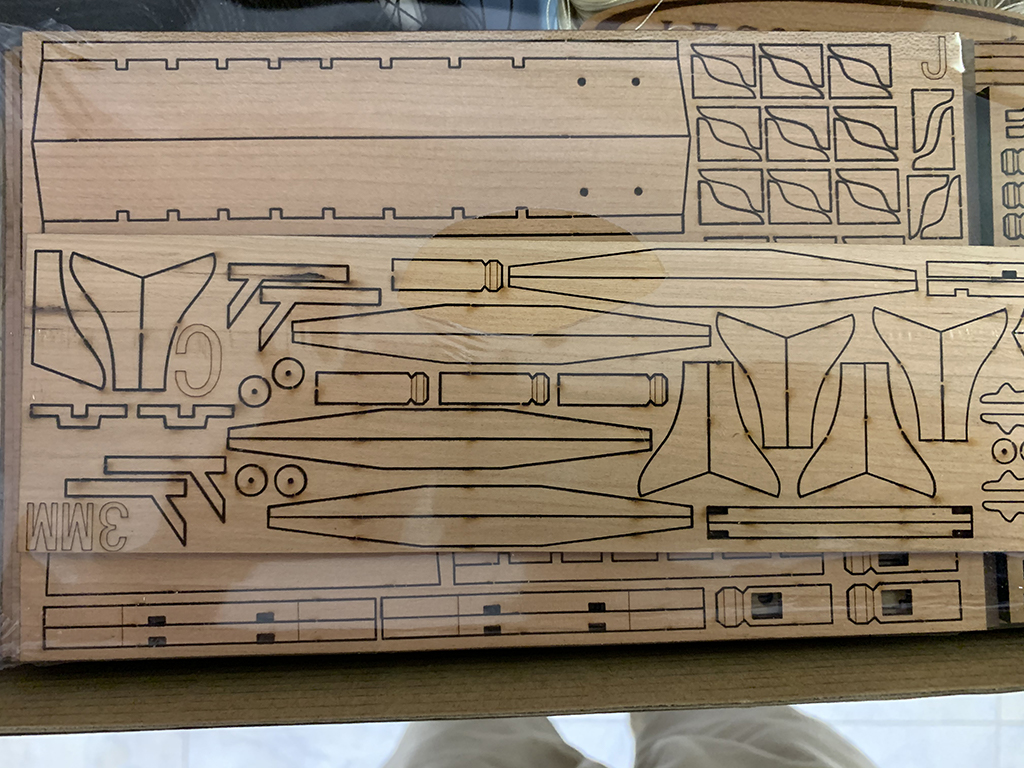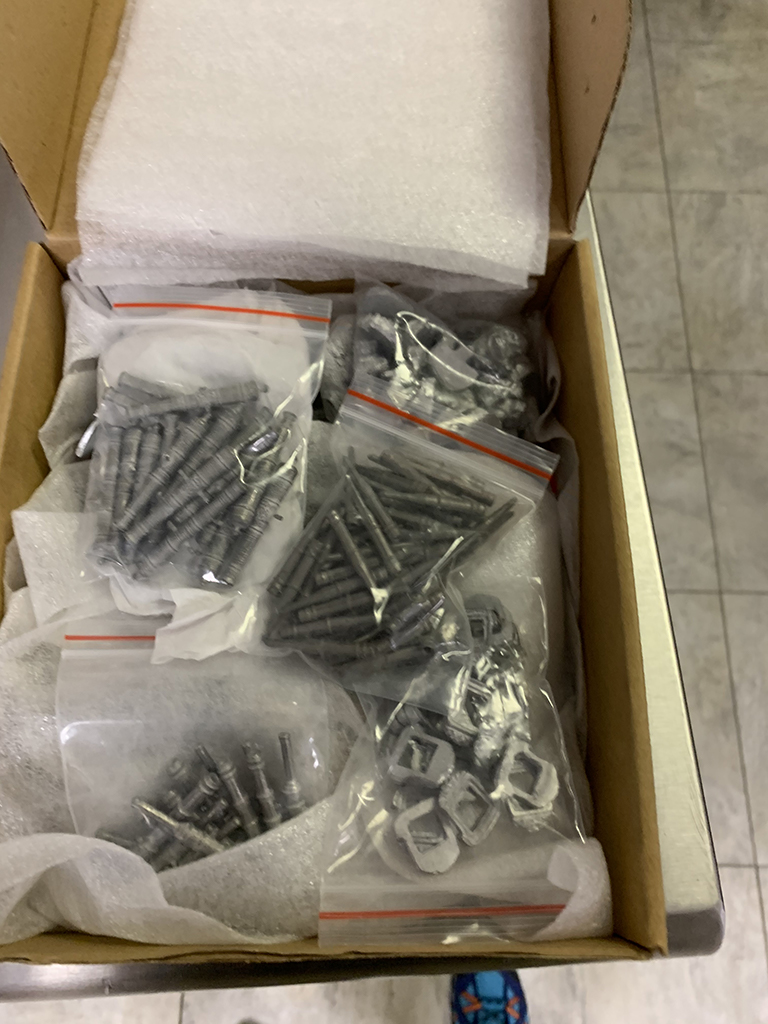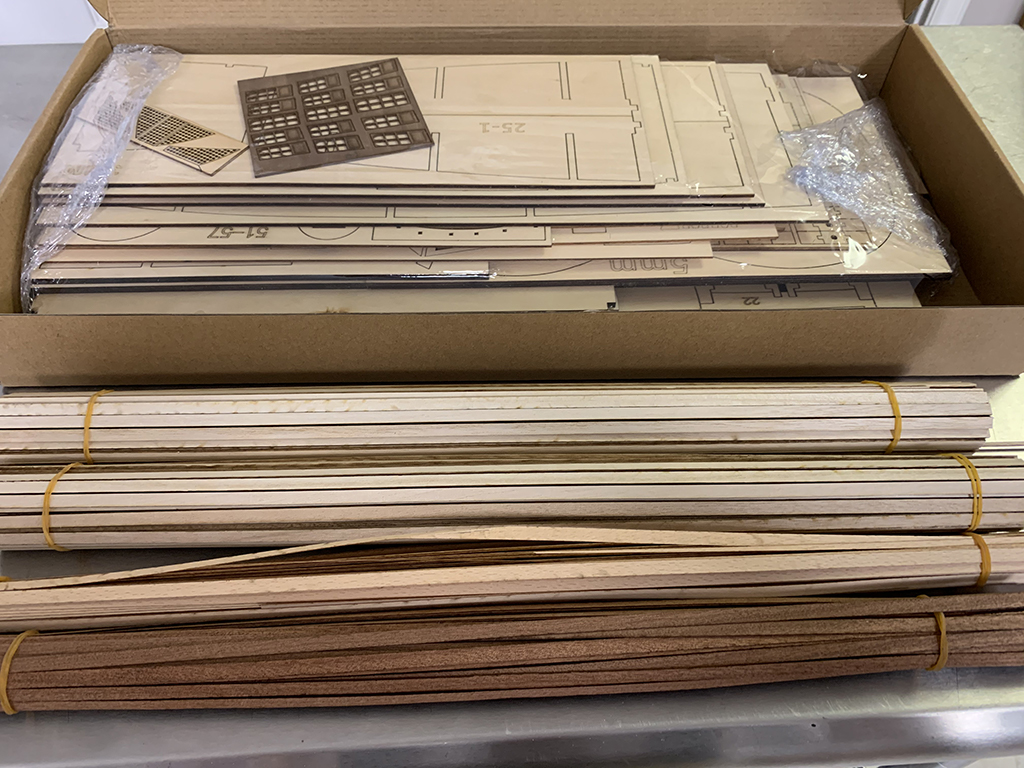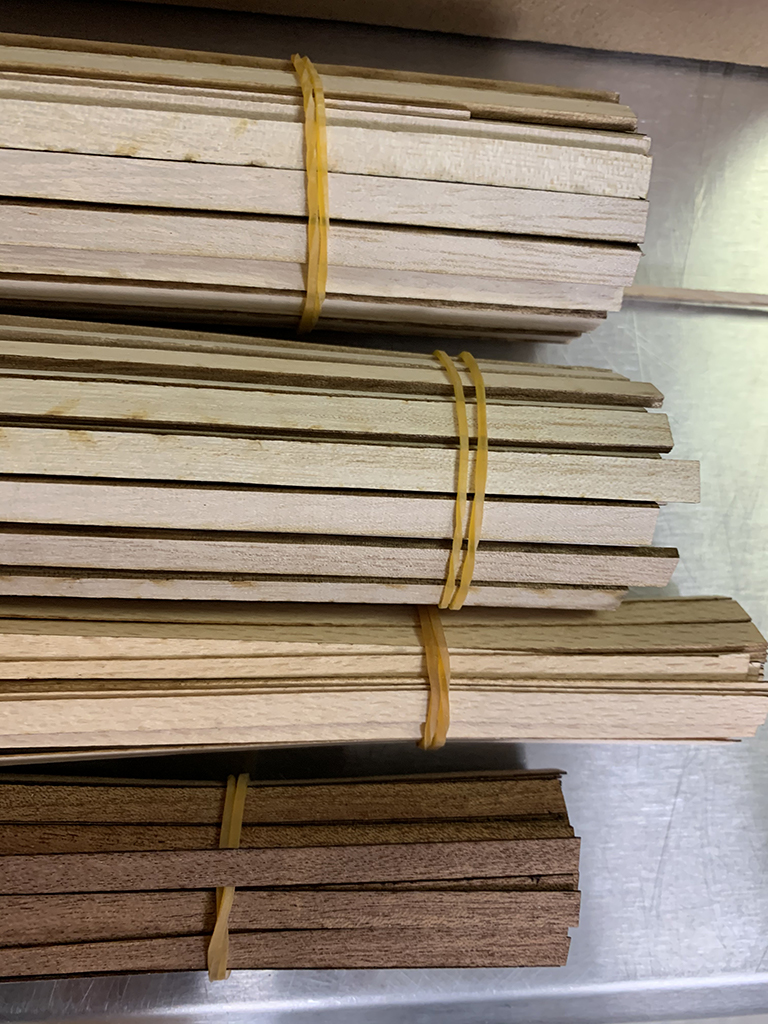 Here is where the build is presently (4/13/2020):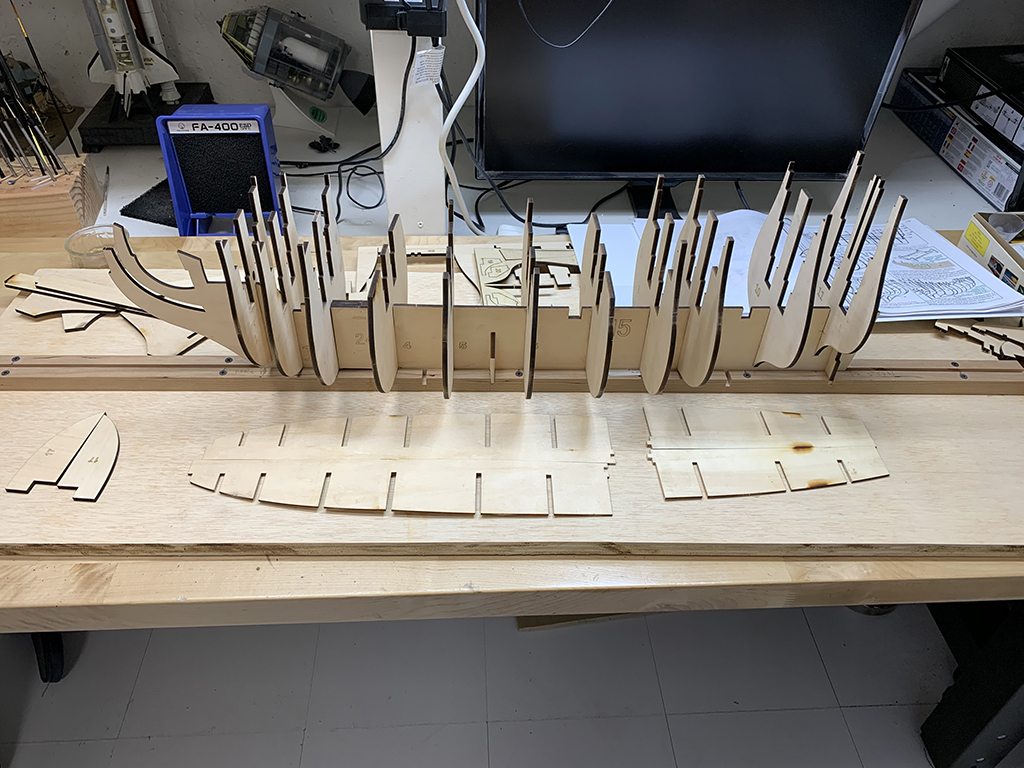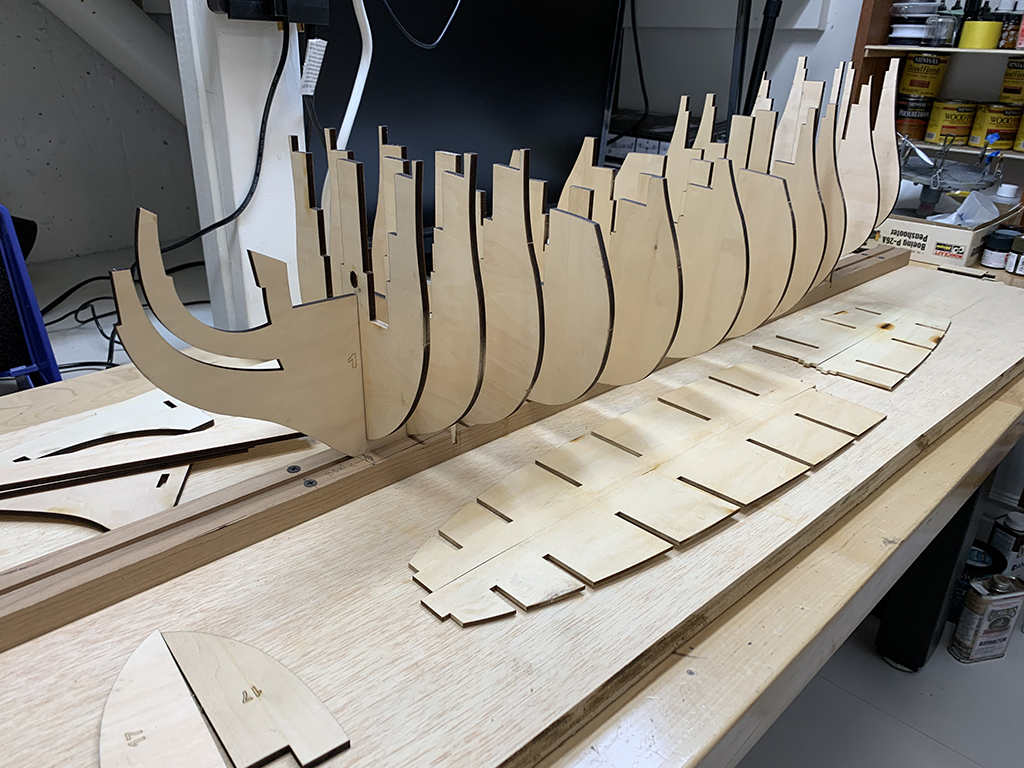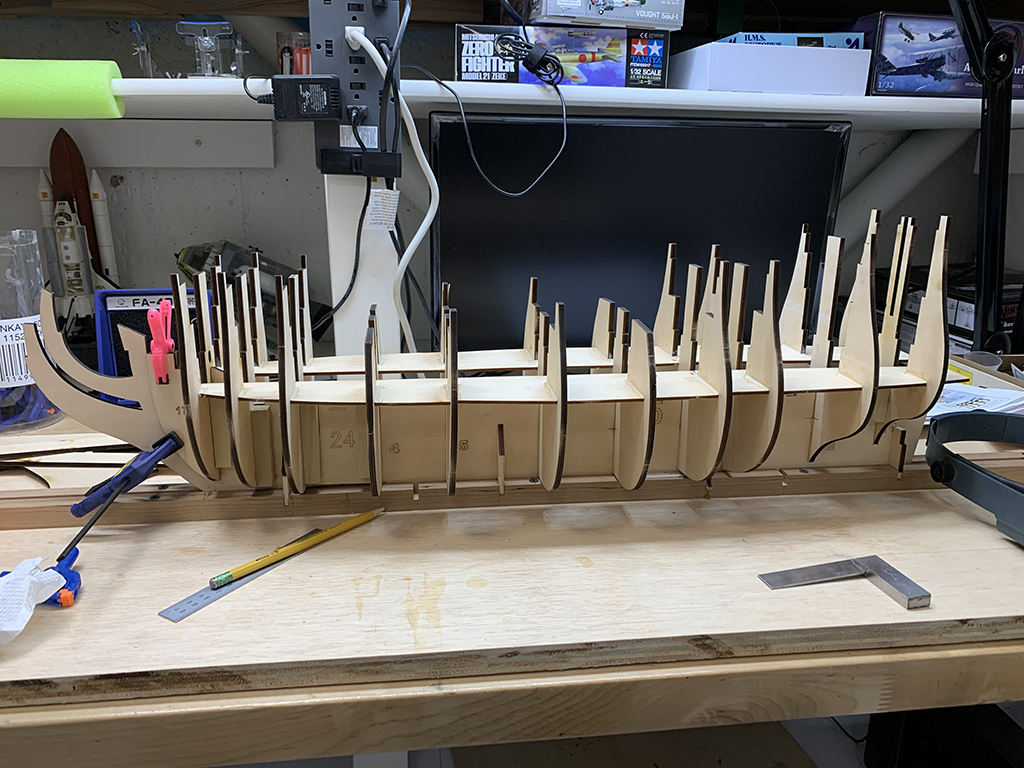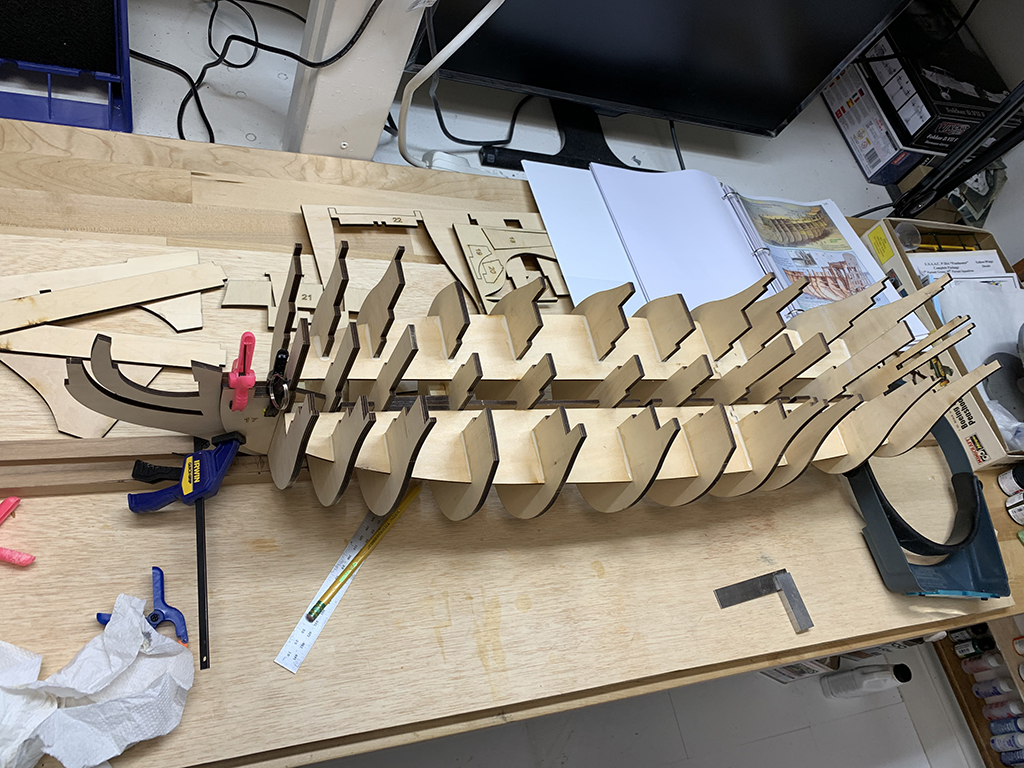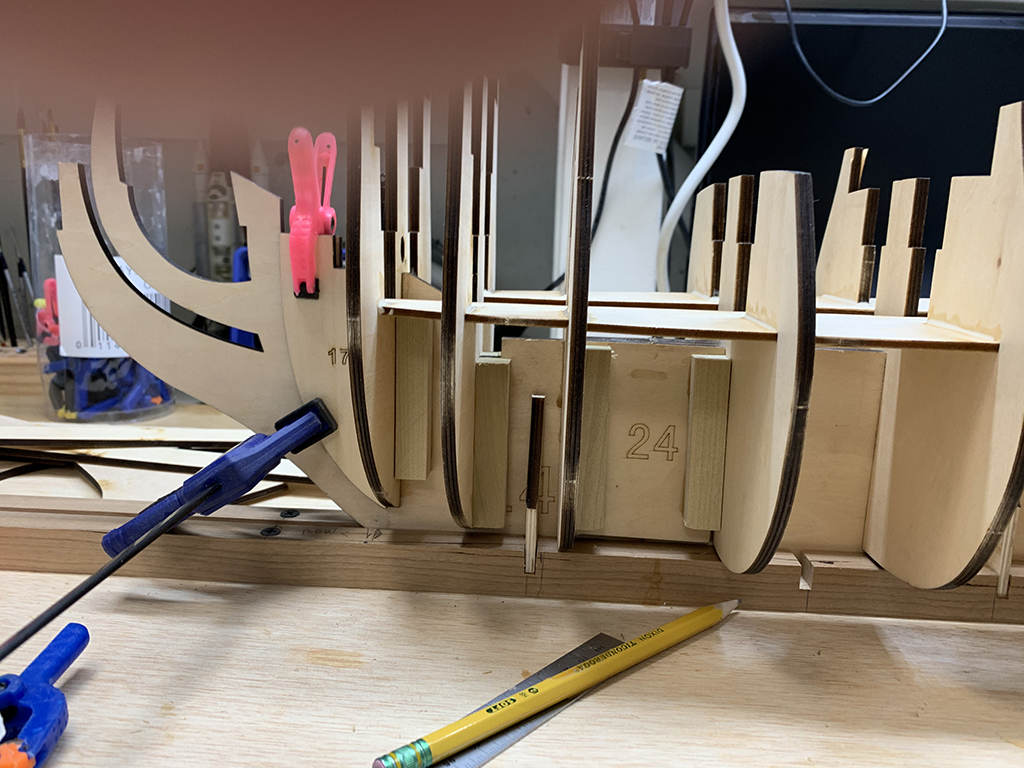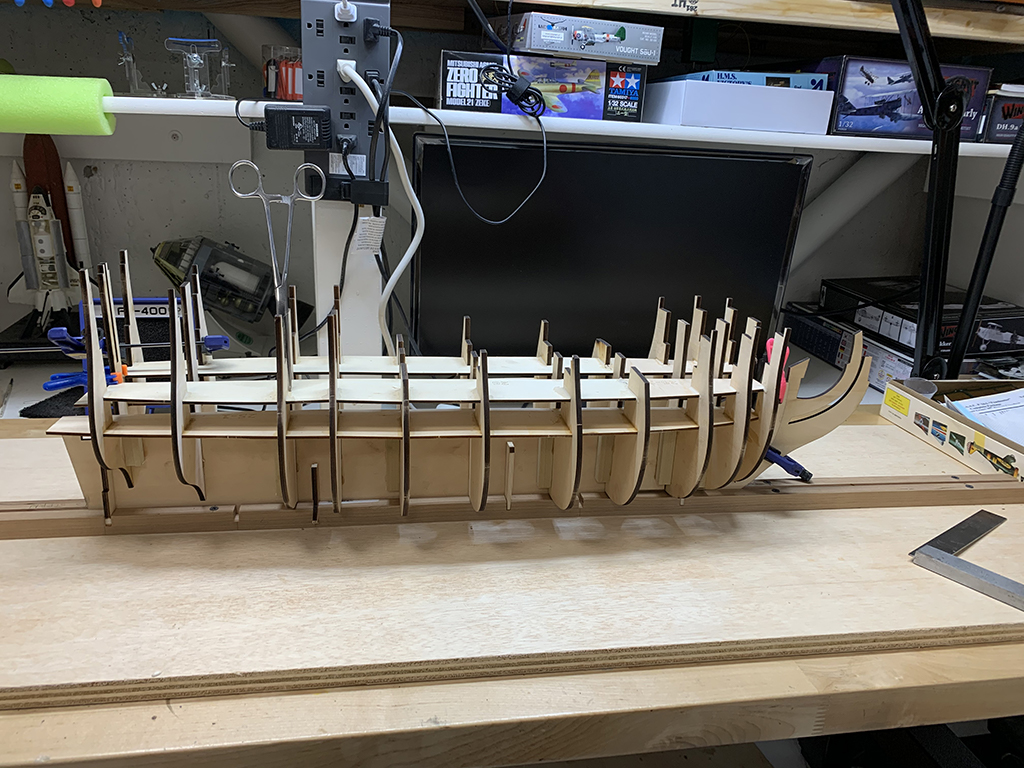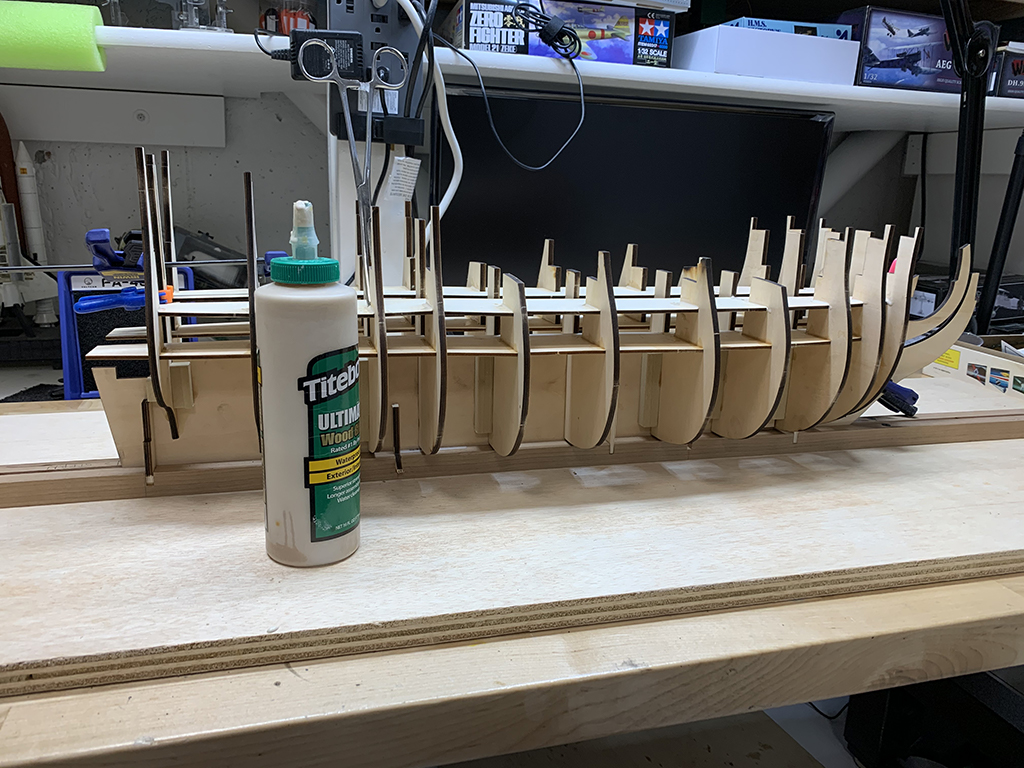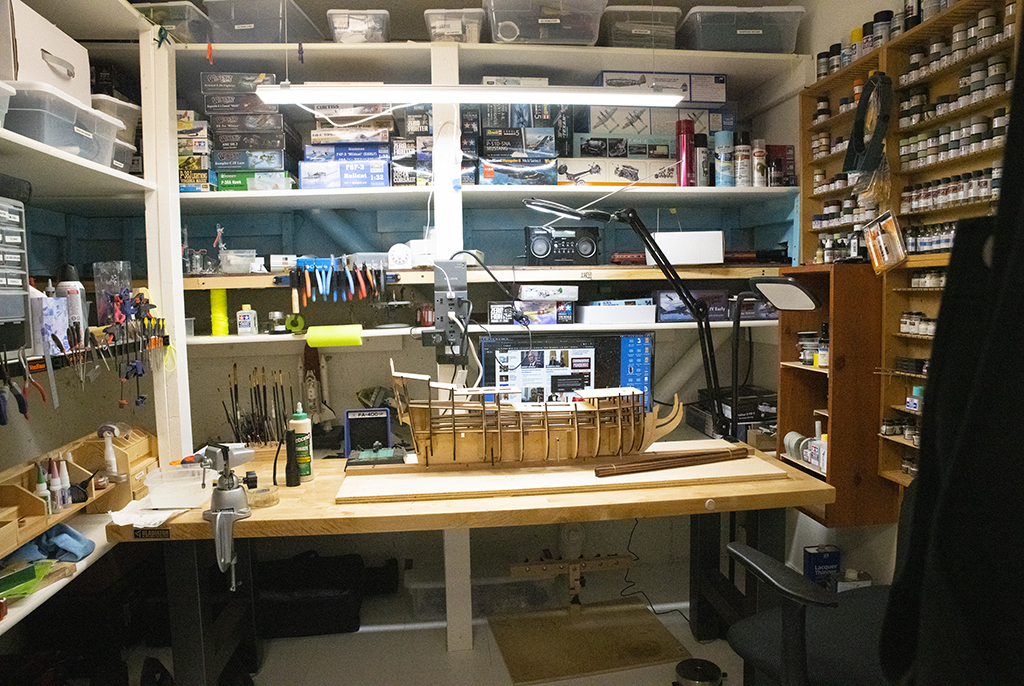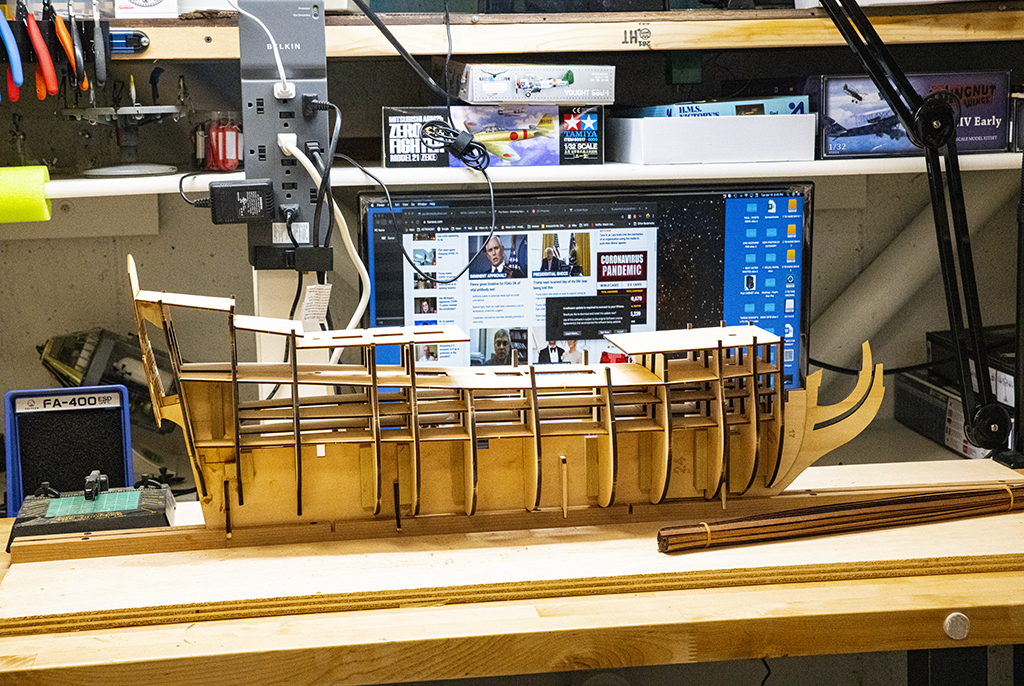 4/15/2020 Adding the teak decking.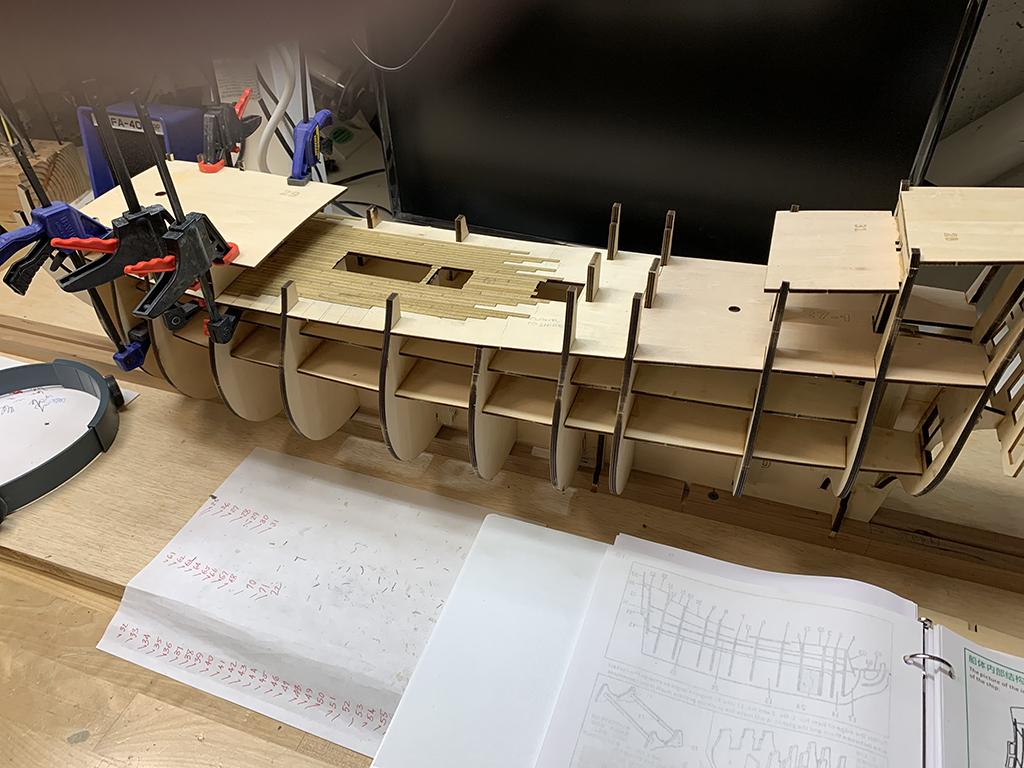 4/17/2020A few more photos from today. I'm modifying the two poop decks to look more like the museum model. The two aft poop decks look just too inclined to me (rather too steep for the crew to stand on and function), so I've decided to make them more parallel to the main deck. The museum model also shows these two decks roughly parallel to the main deck too.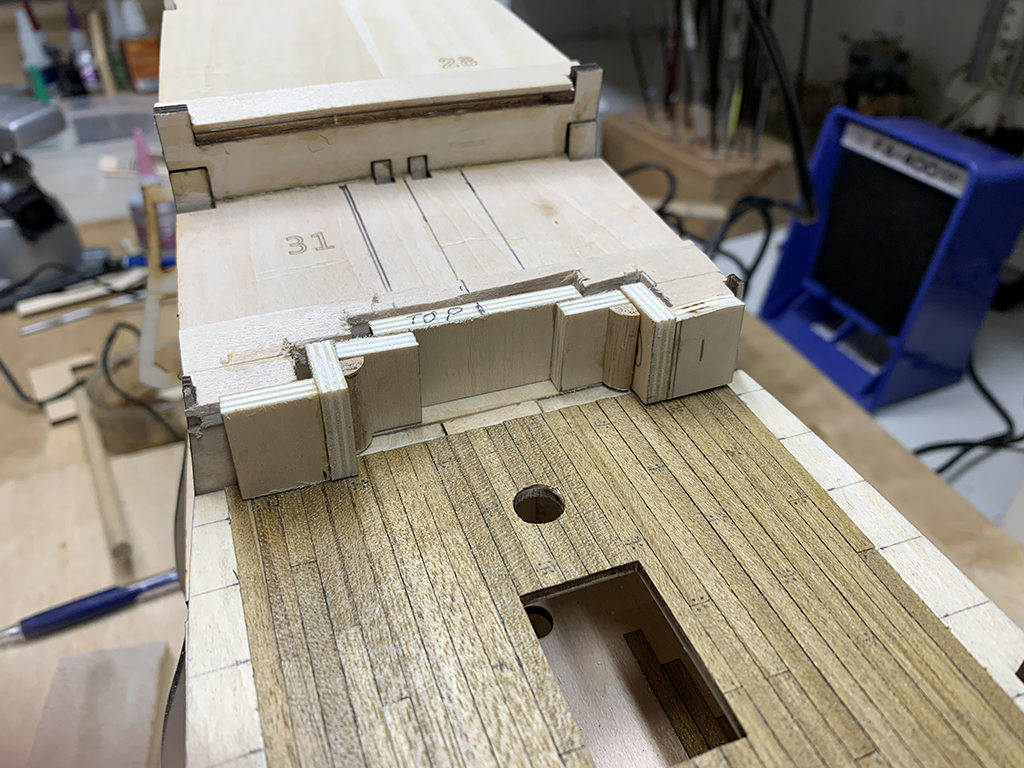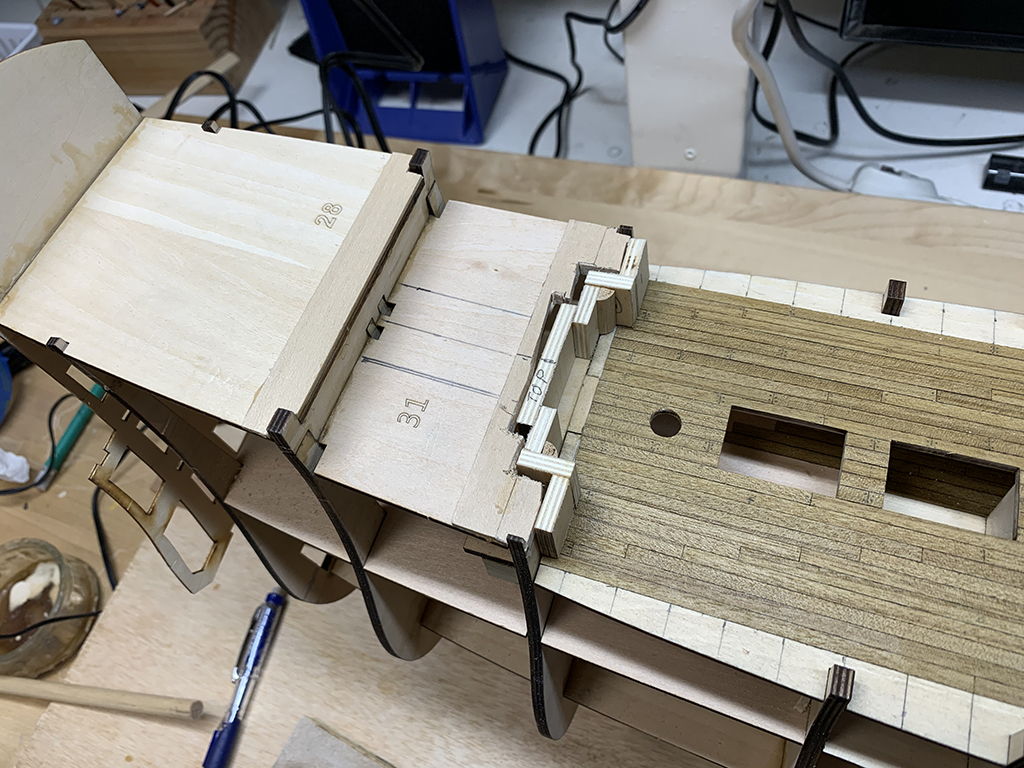 4/21/2020
I have been working on this and have made some progress….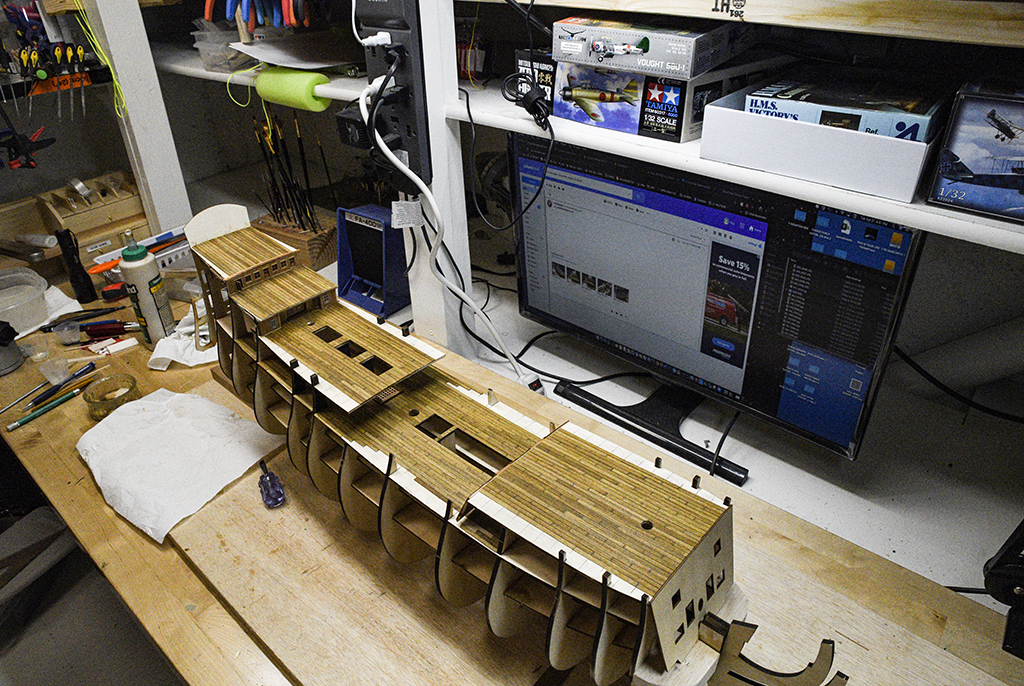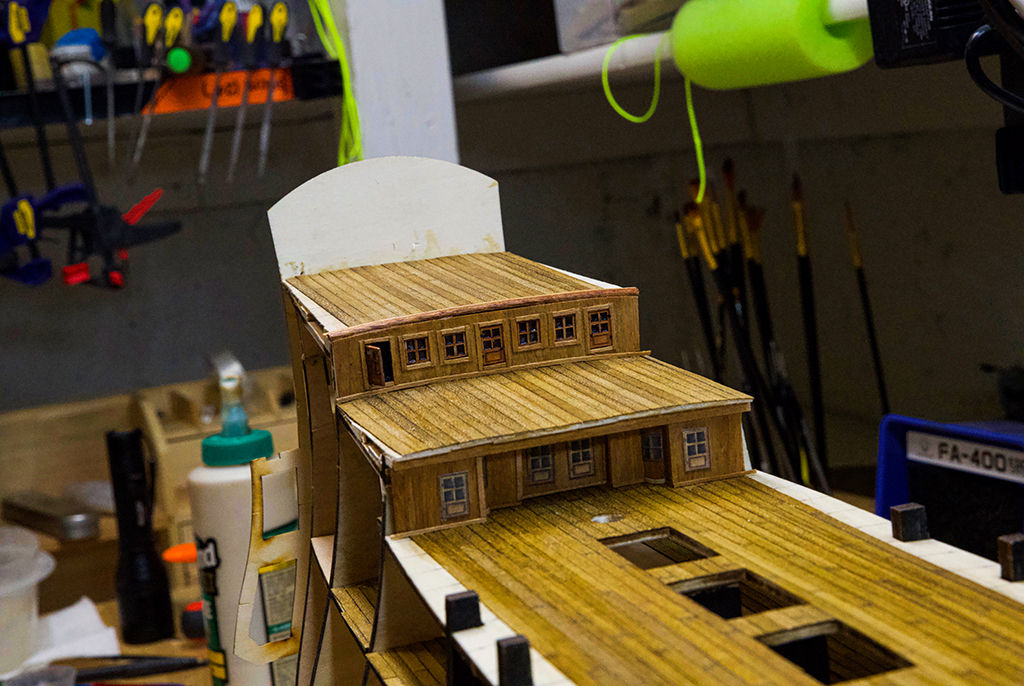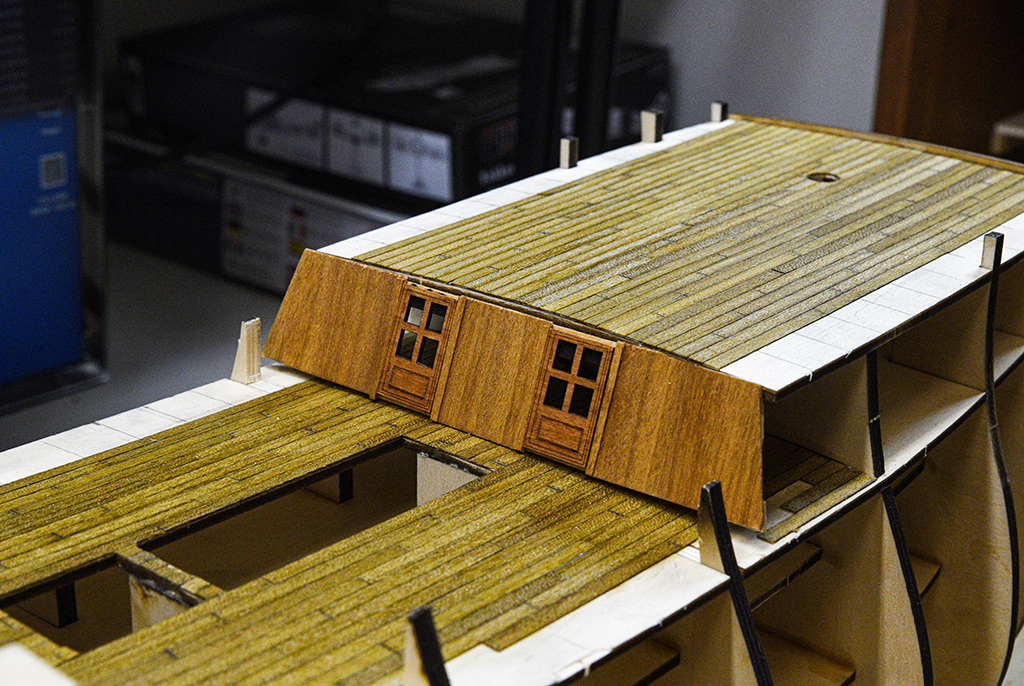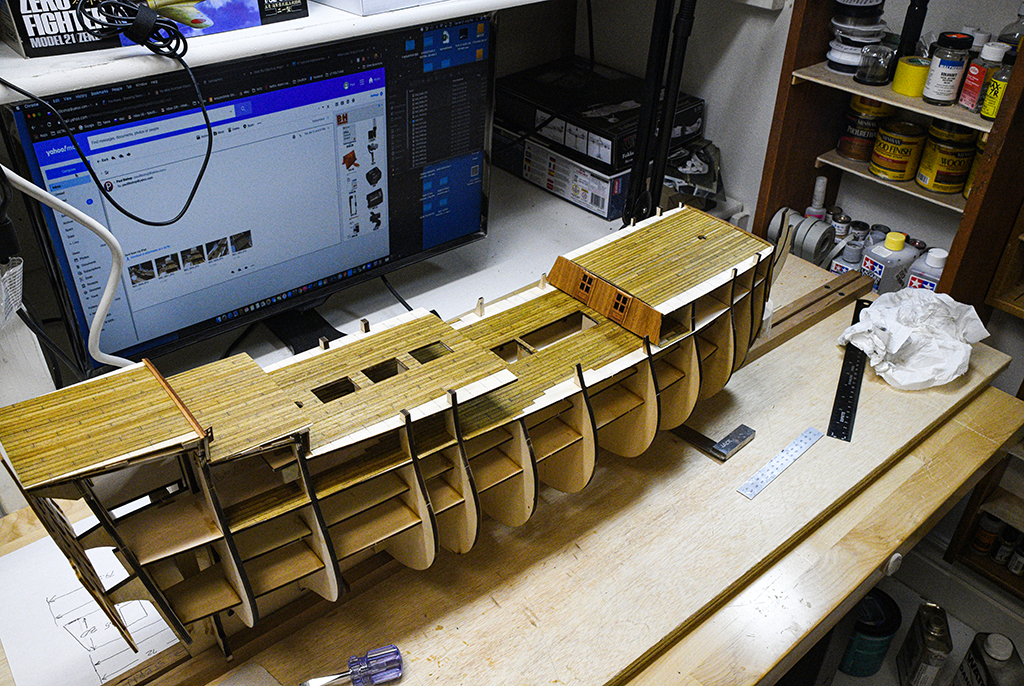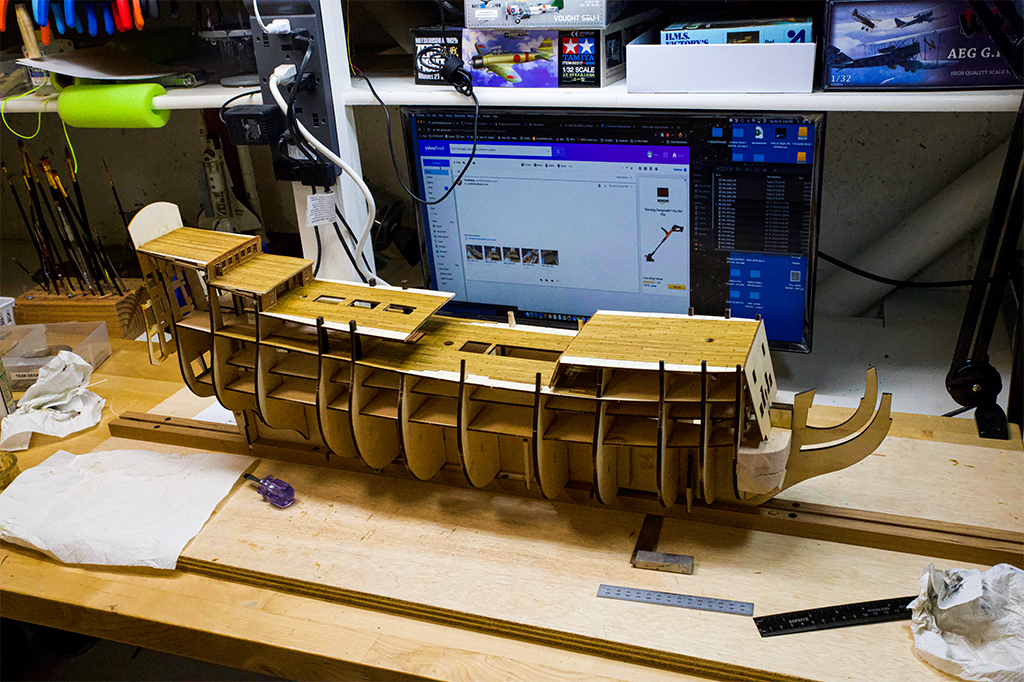 4/3/2020 Current state of the build…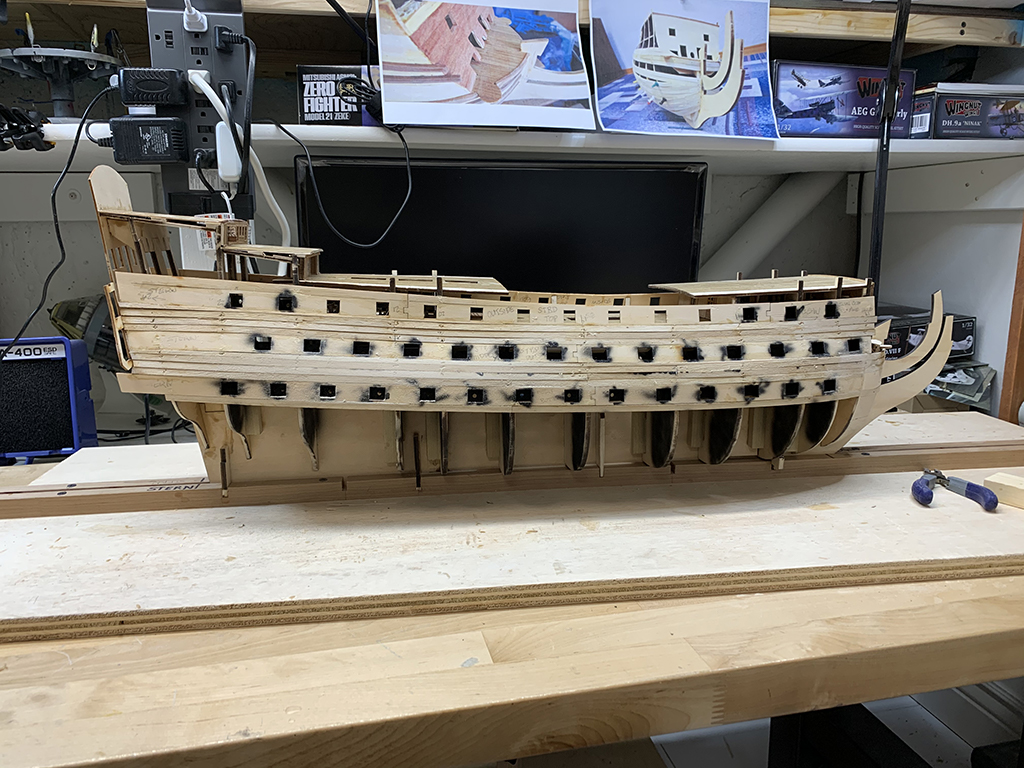 5/13/2020
More pics…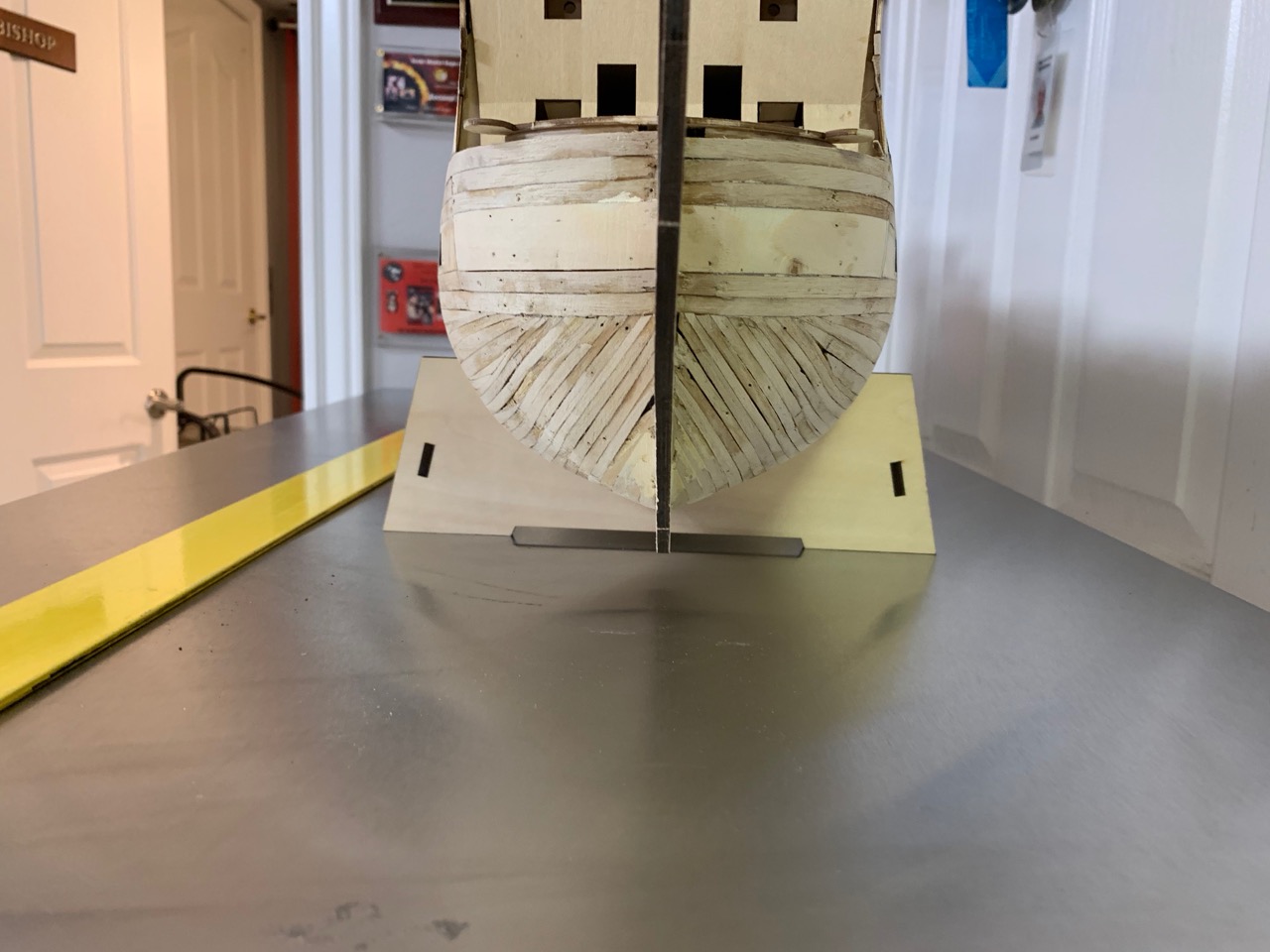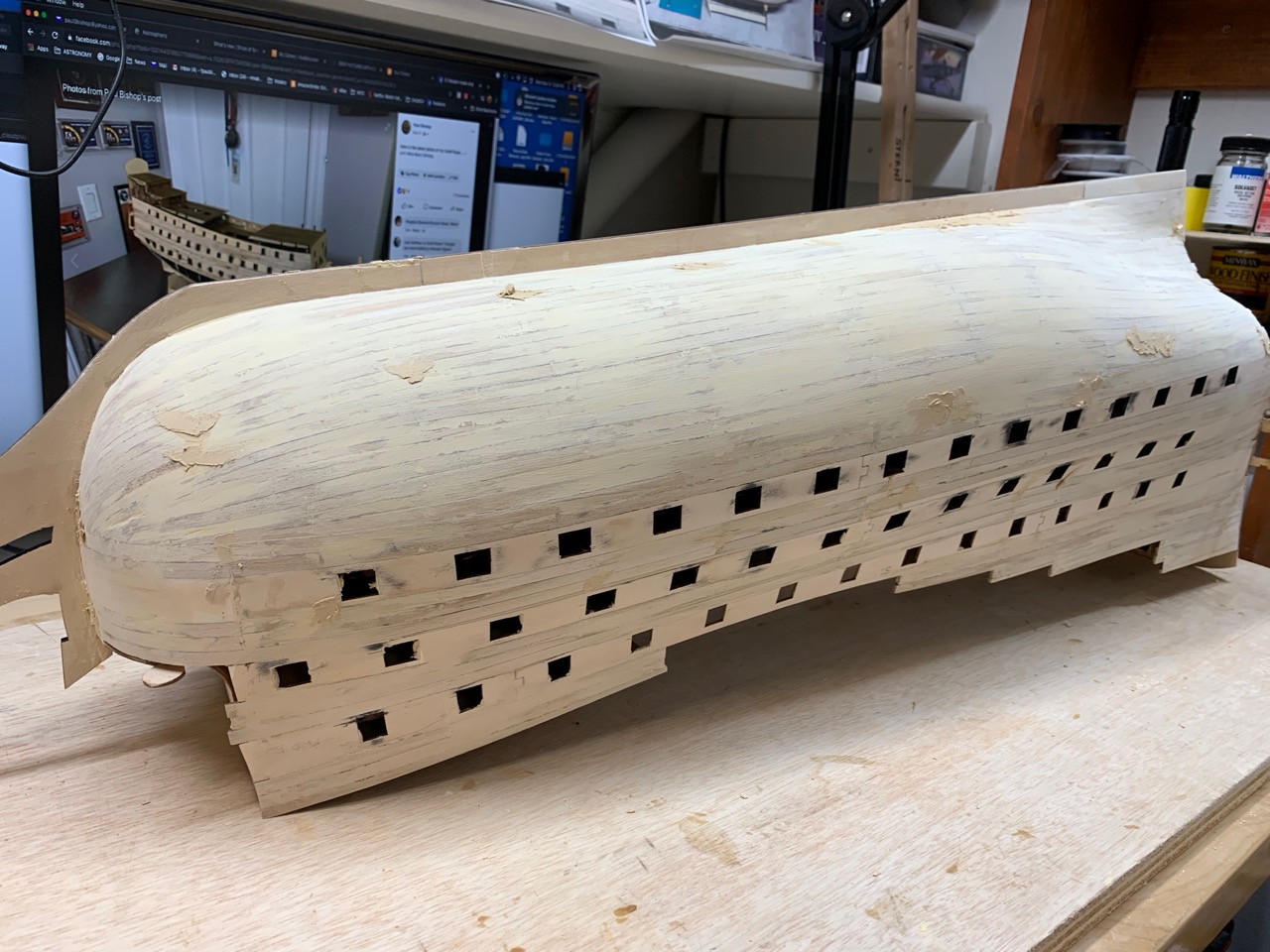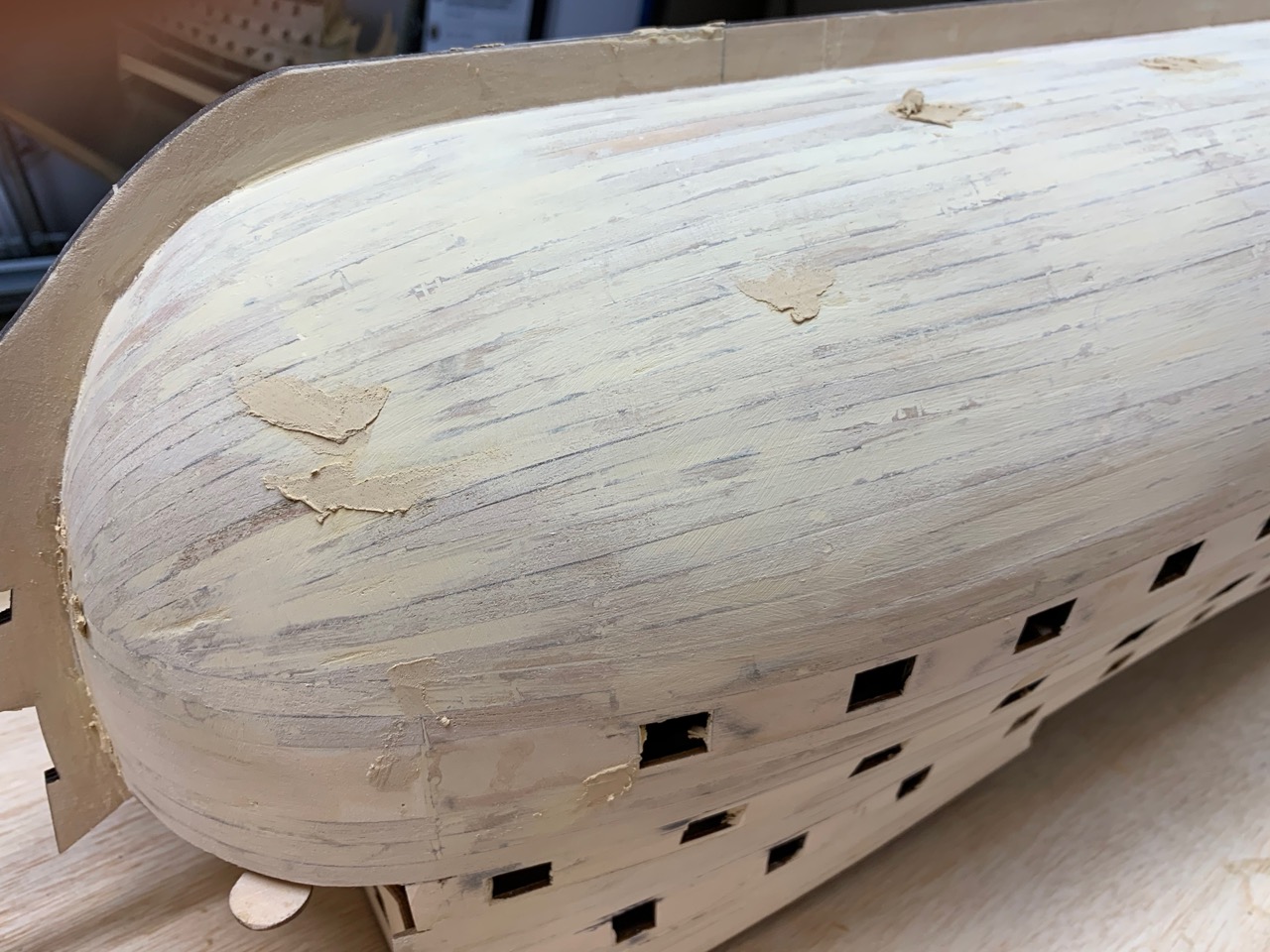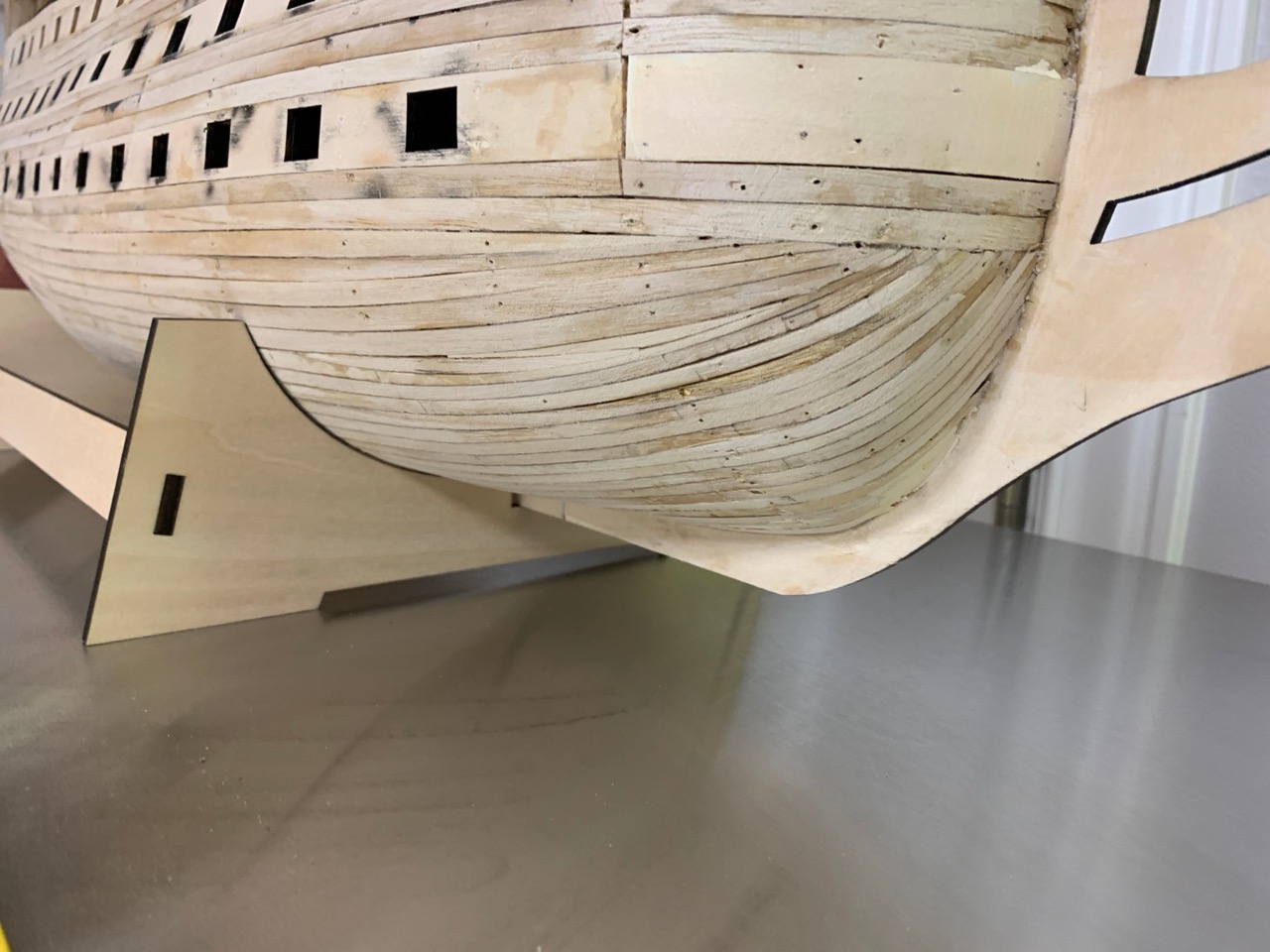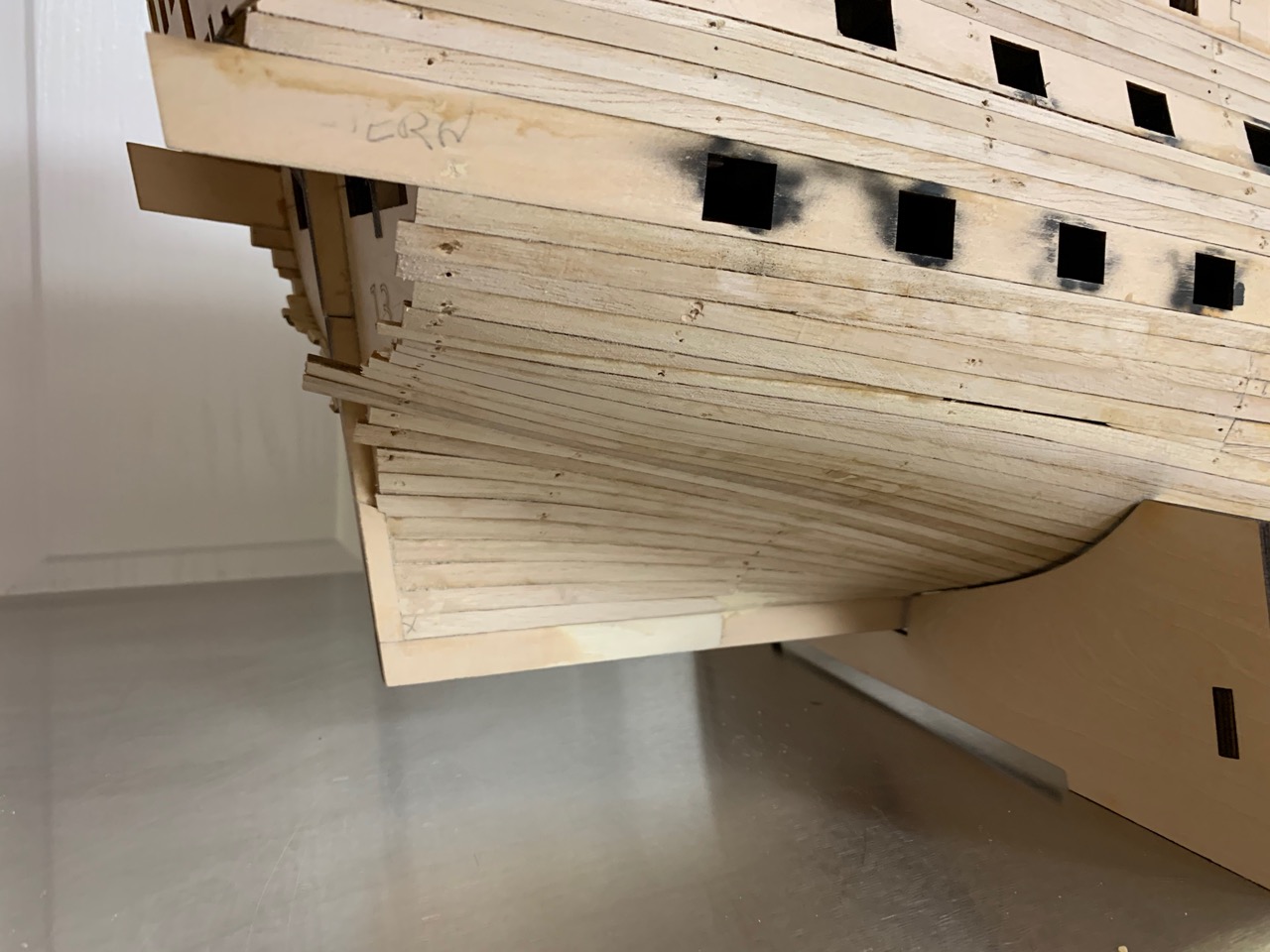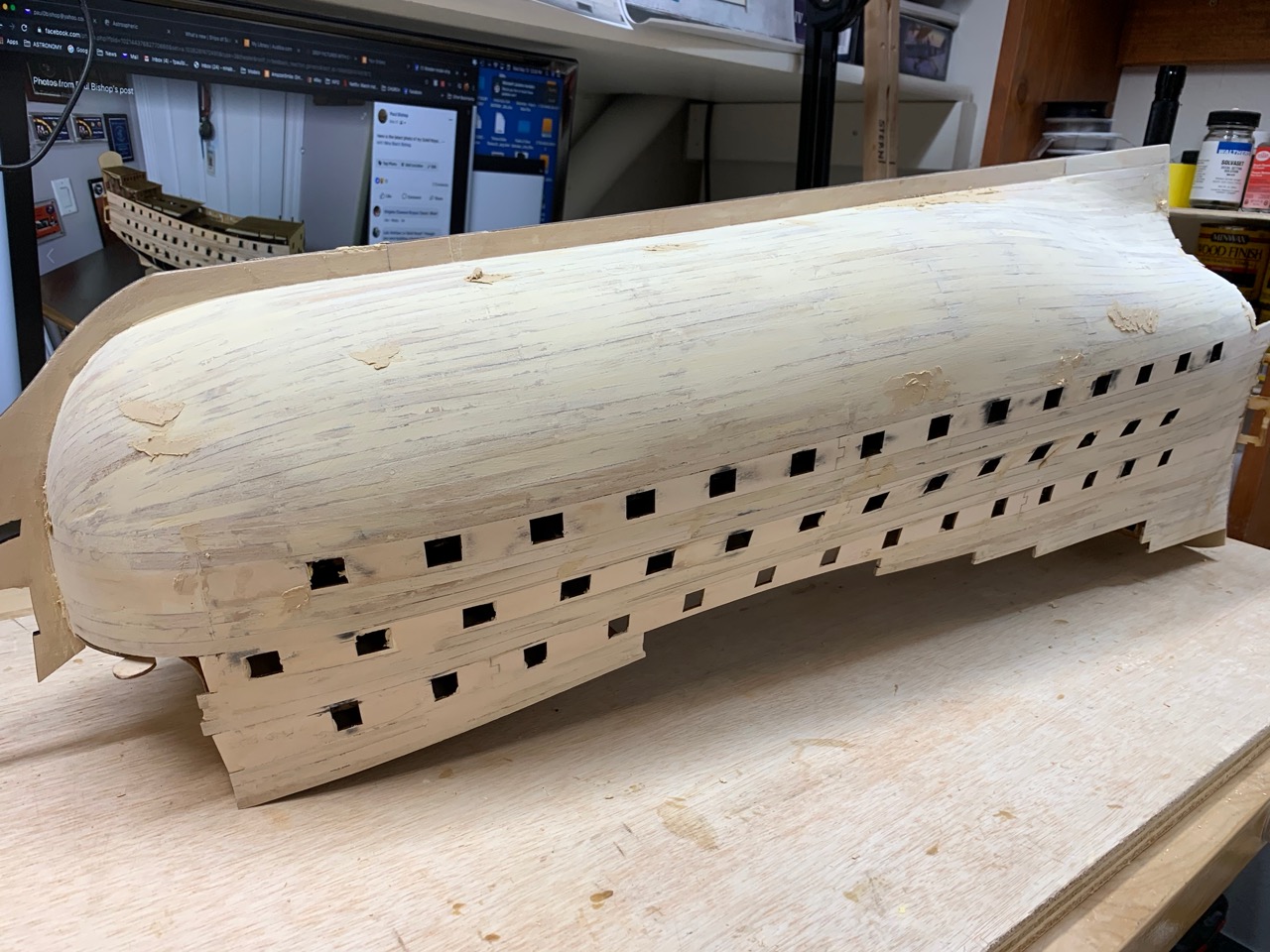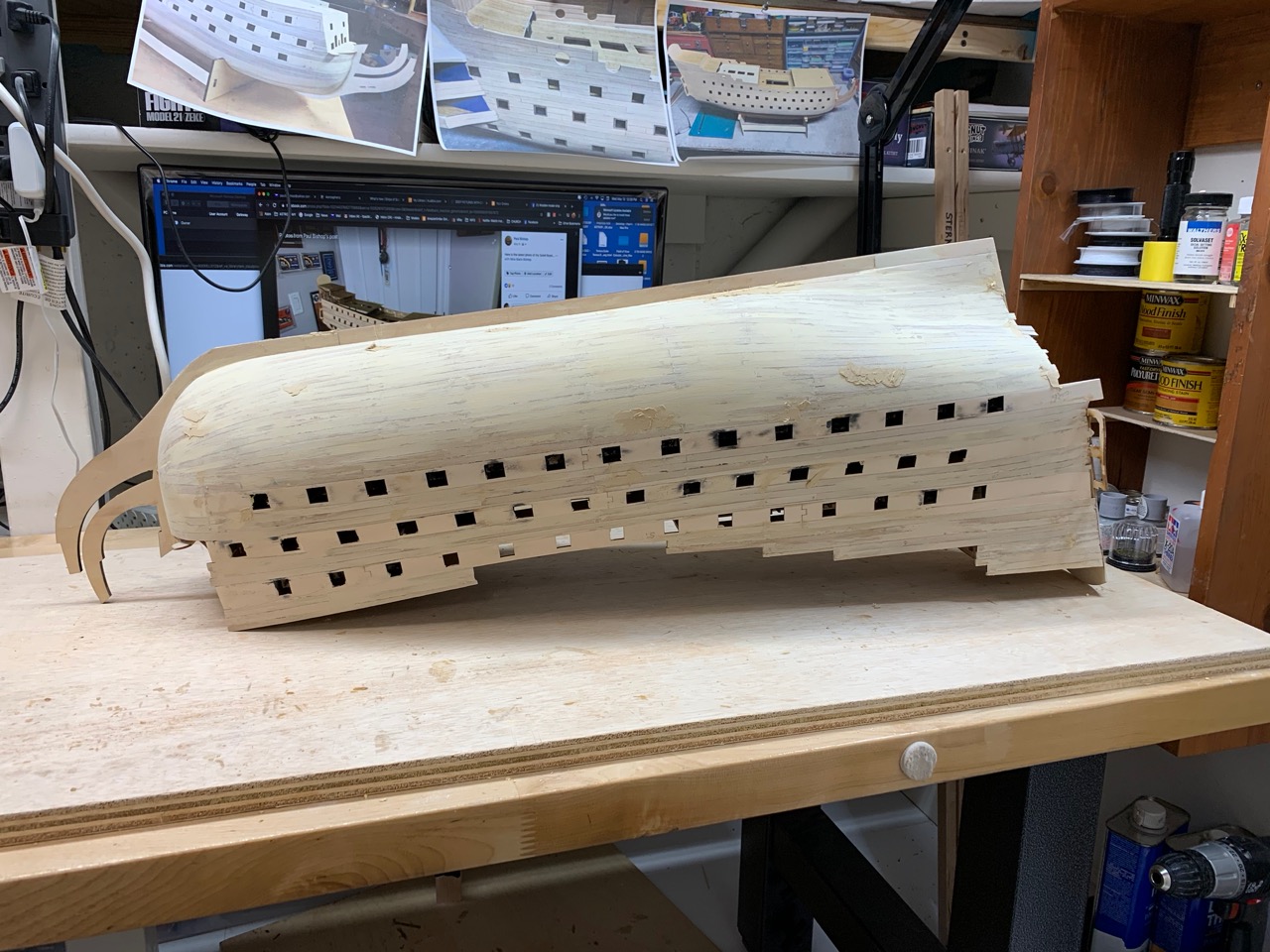 5/24/2020
I've now added the gun port frames, done some finish work on the stern, and planked the lower hull. I next will do a finish sanding on the lower hull, paint the gunport frames red then proceed to plank the upper hull.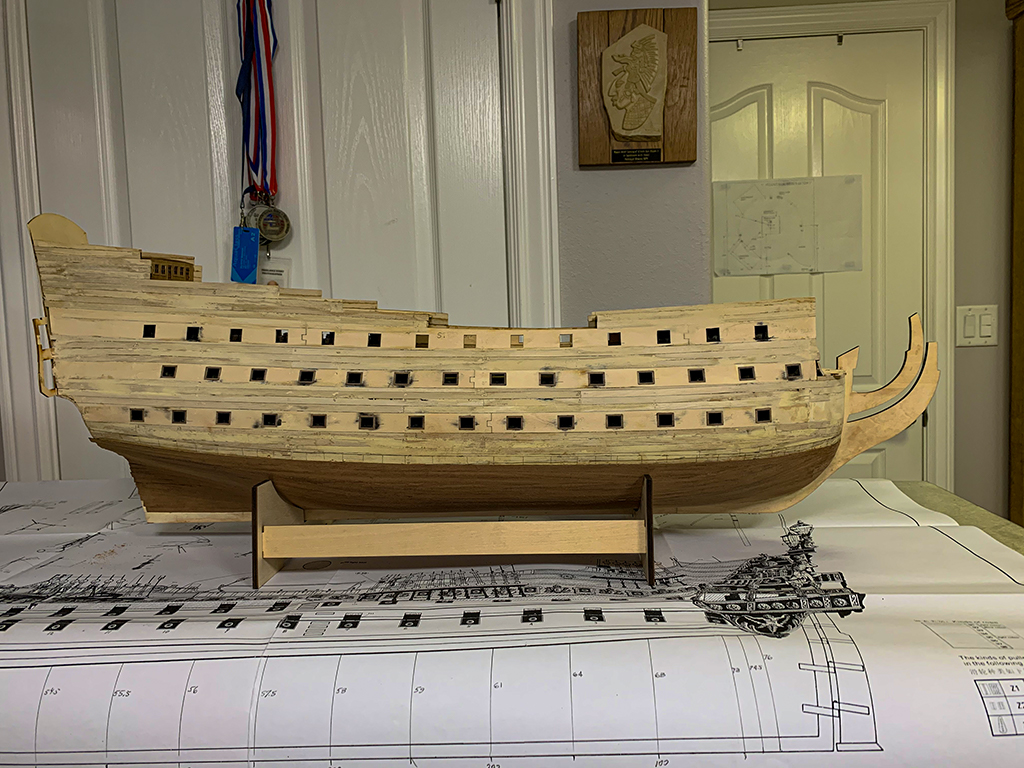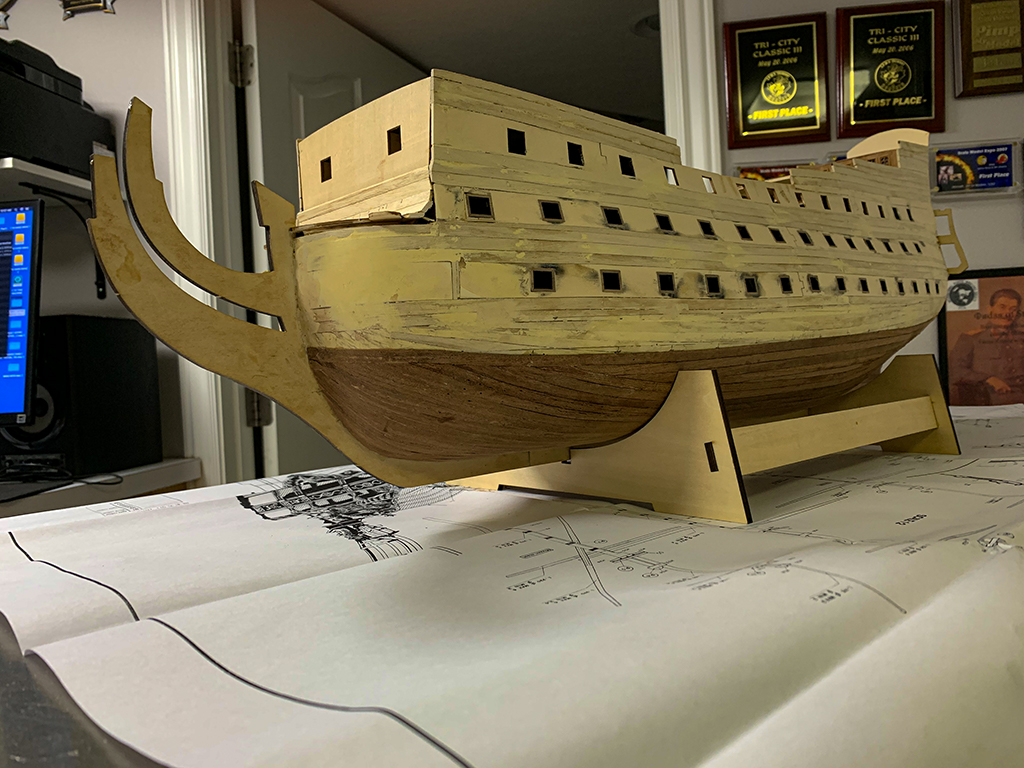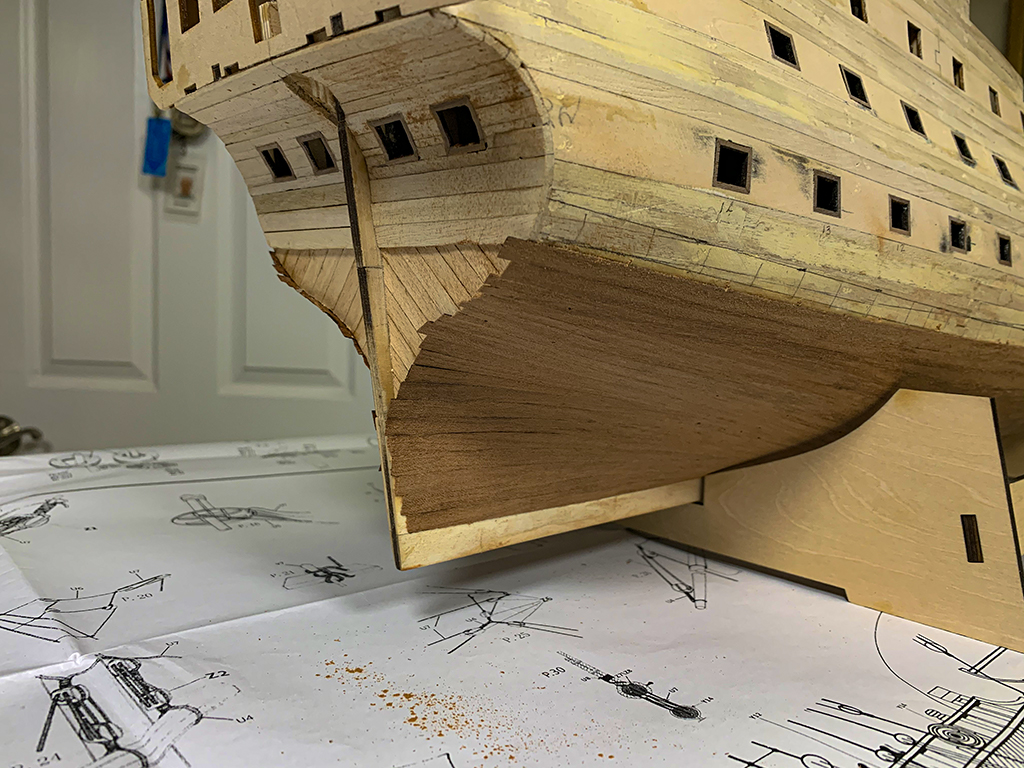 5/31/2020 I made a little more progress, the lower hull was finished with Gilders Asphaltum. The wales have bolts sumulated with beechwood toothpicks.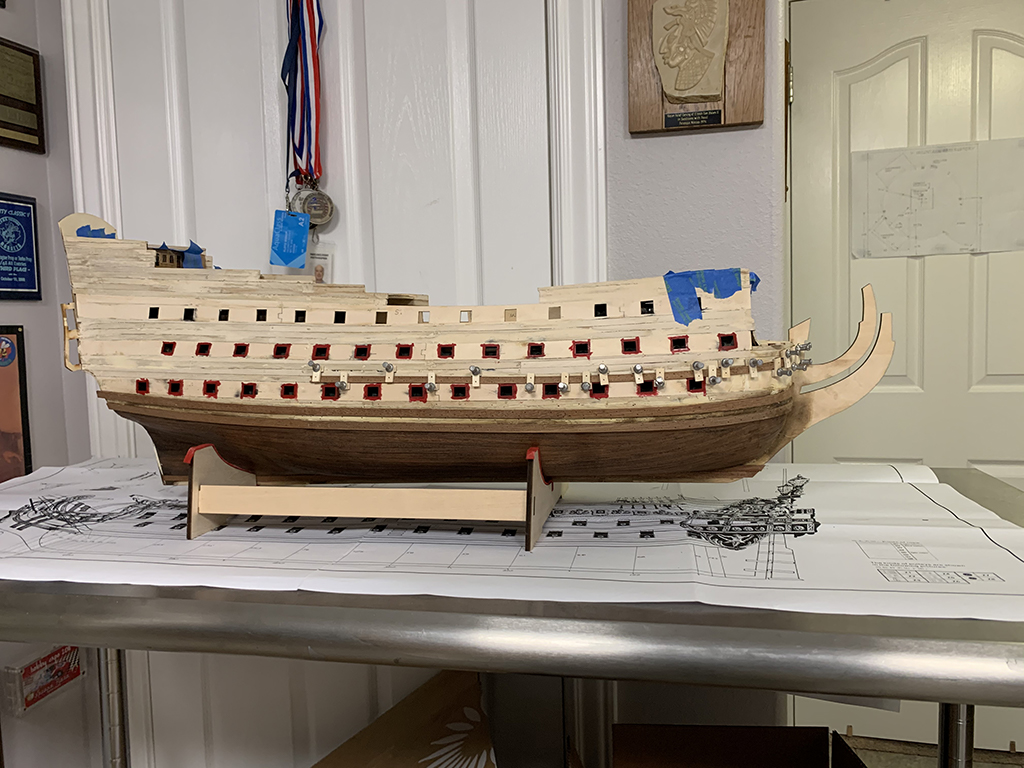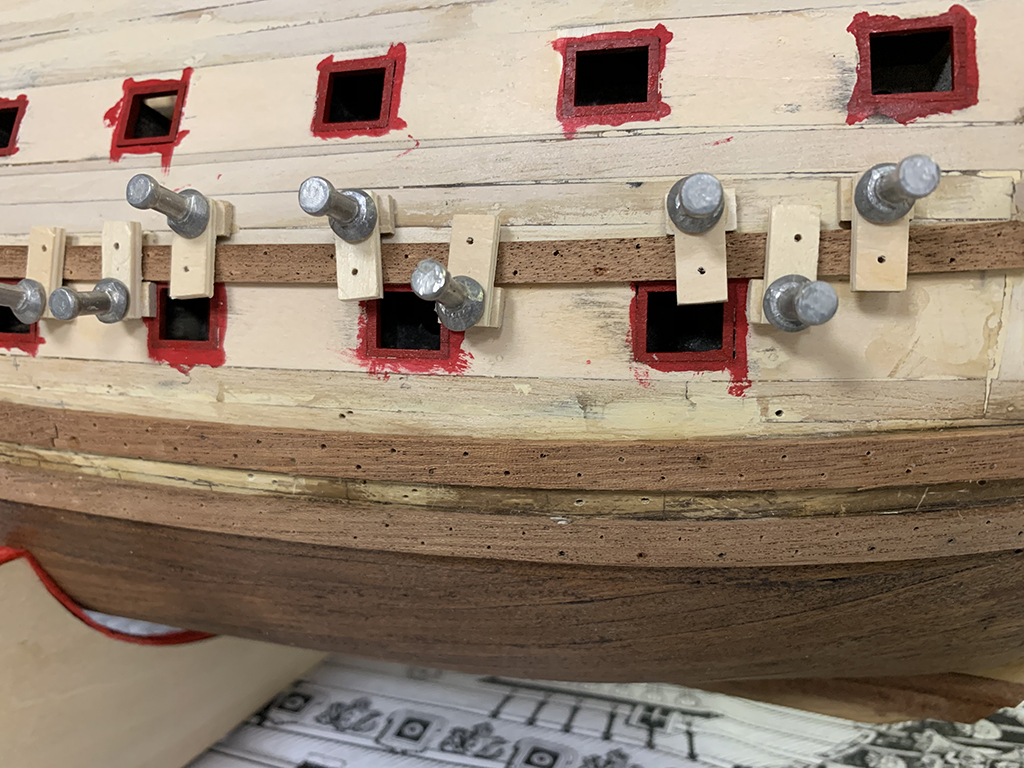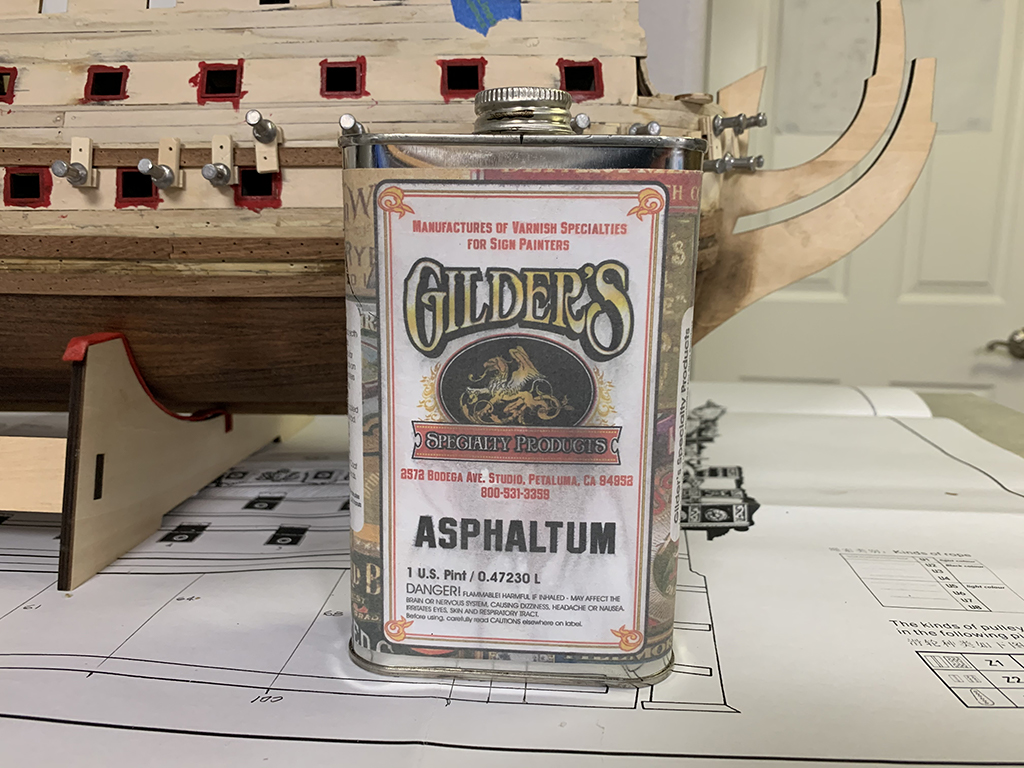 6/14/2020 Some more photos to update…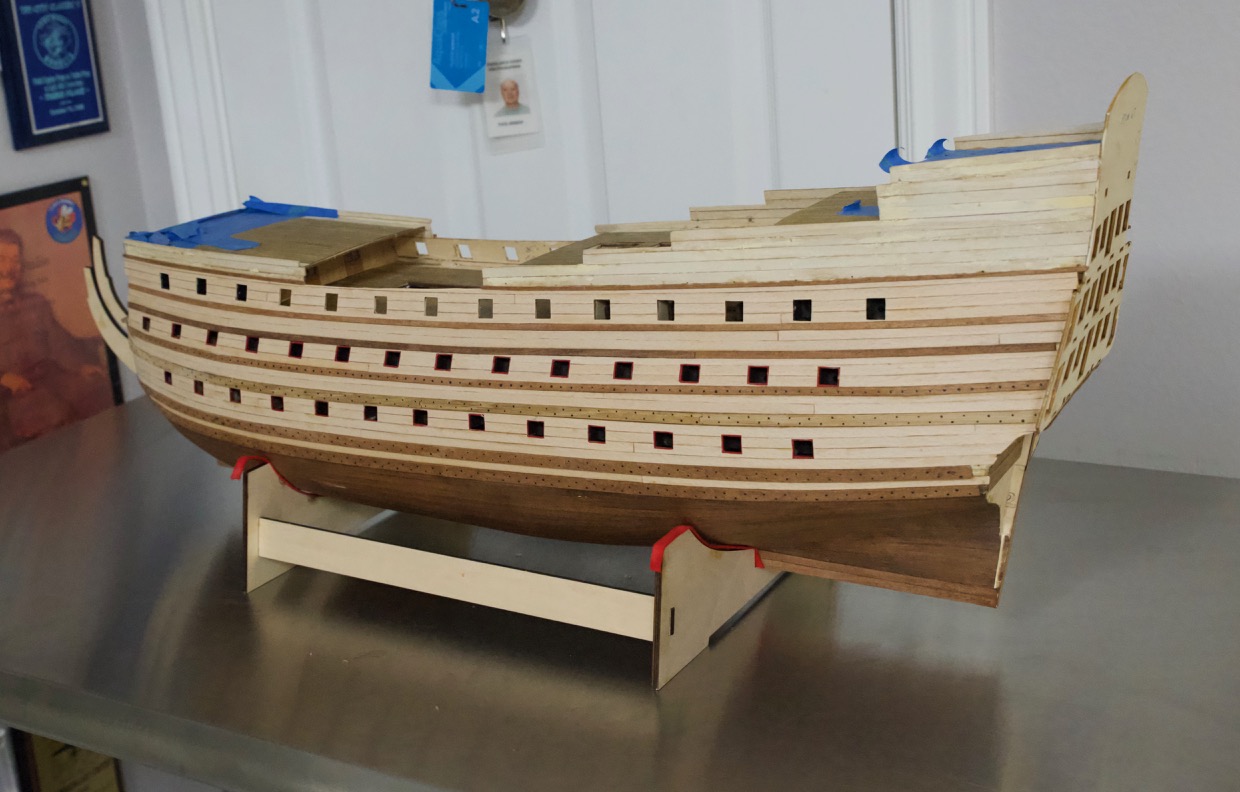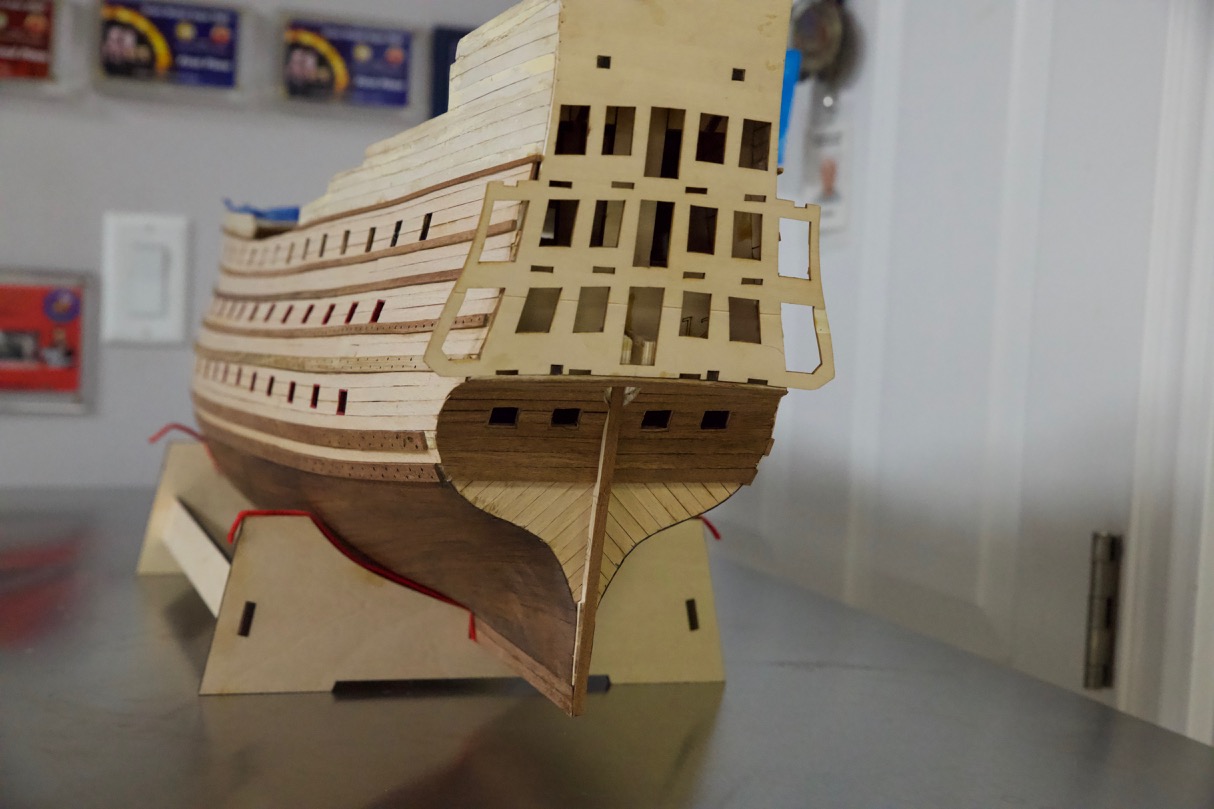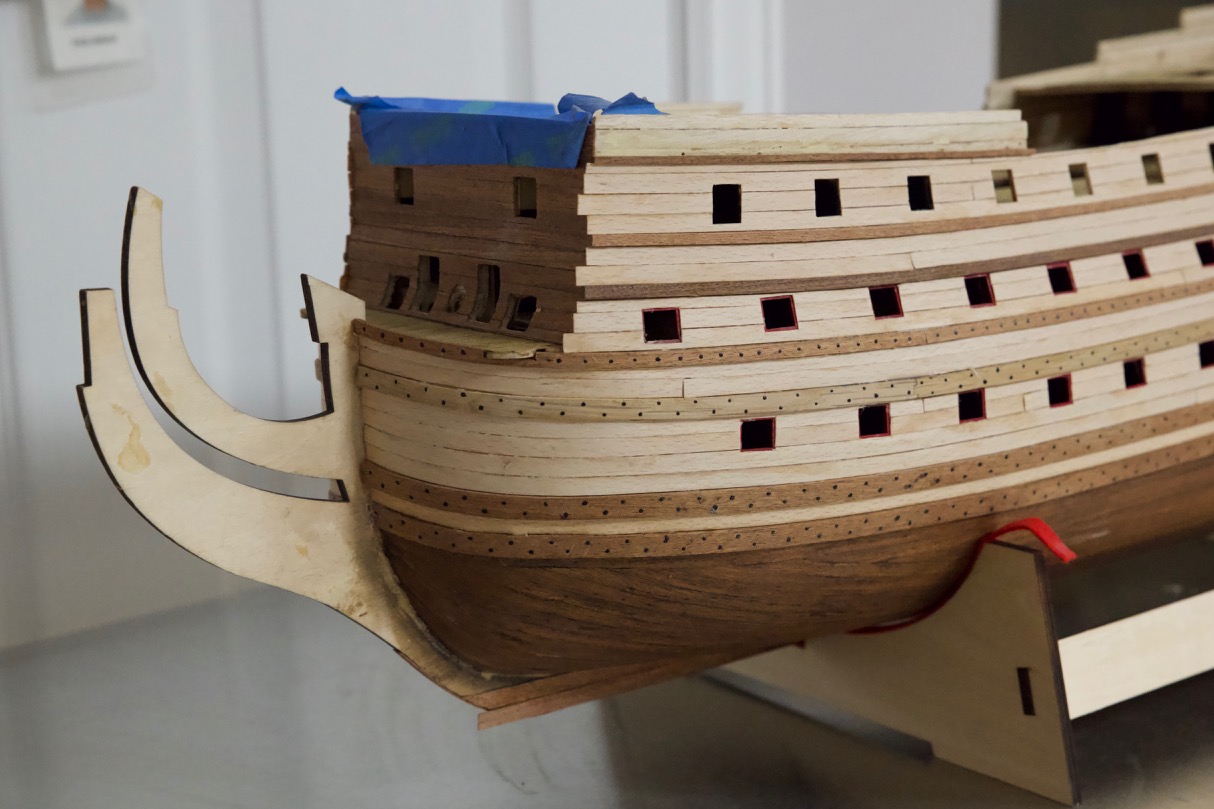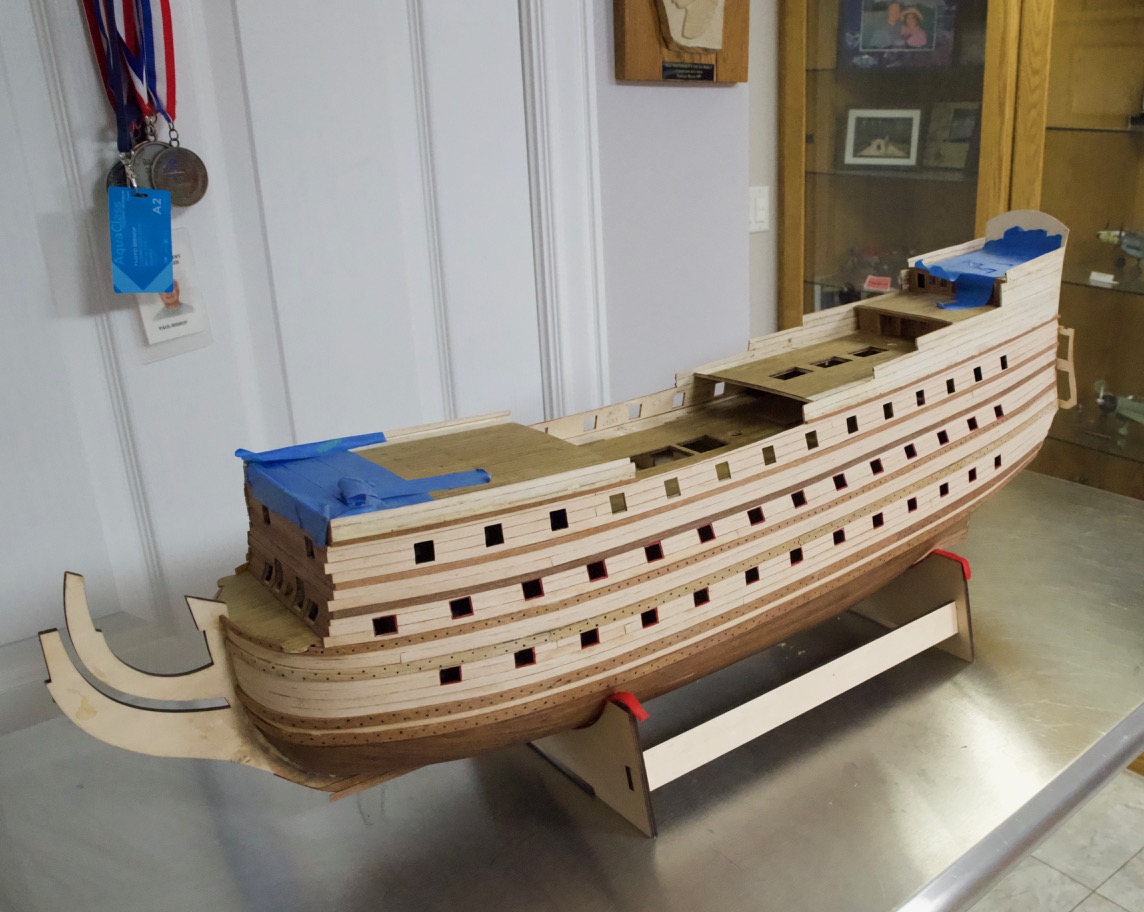 A few more pictures. I have finished planking both sides, but I still have a few upper wales to add. I've shortened the keel height by half and done some more work on the stern. I have replicated bolts in the wales by using IC-2000 carbon and rubber toughened CA and Aleenes Original Tacky Glue.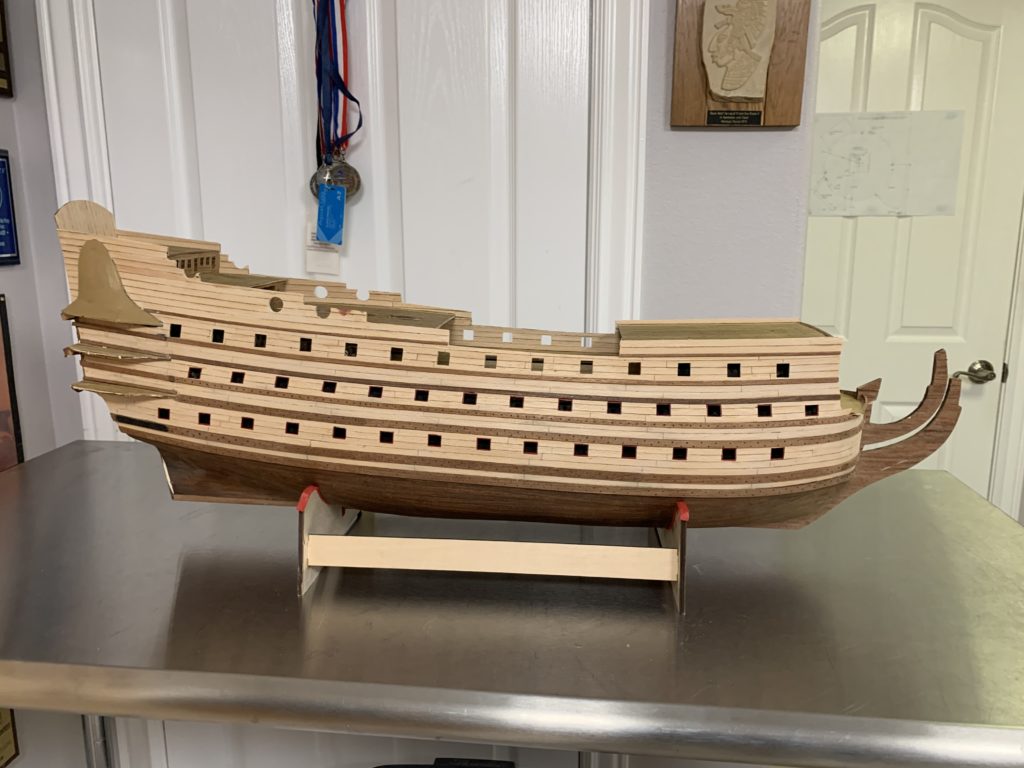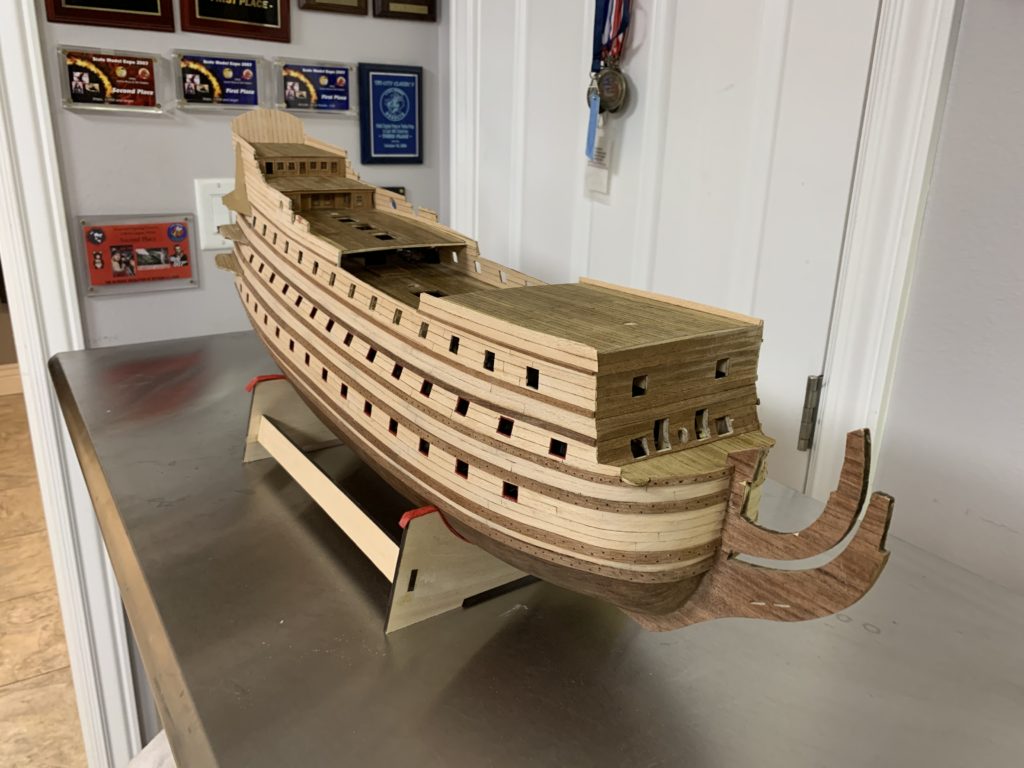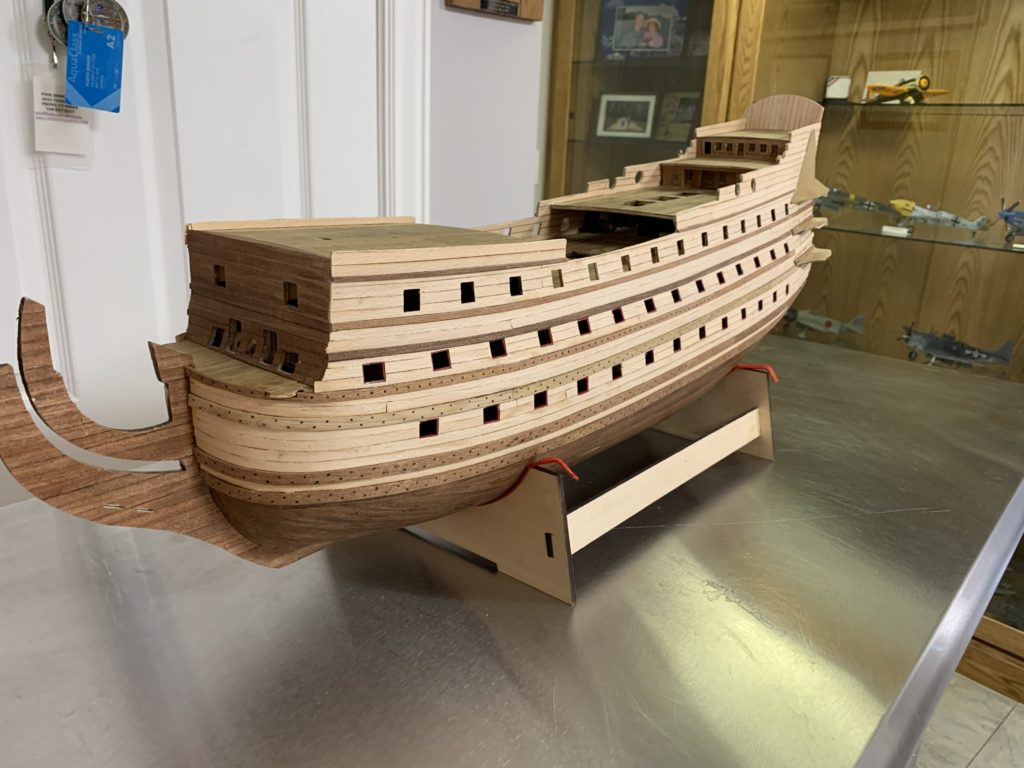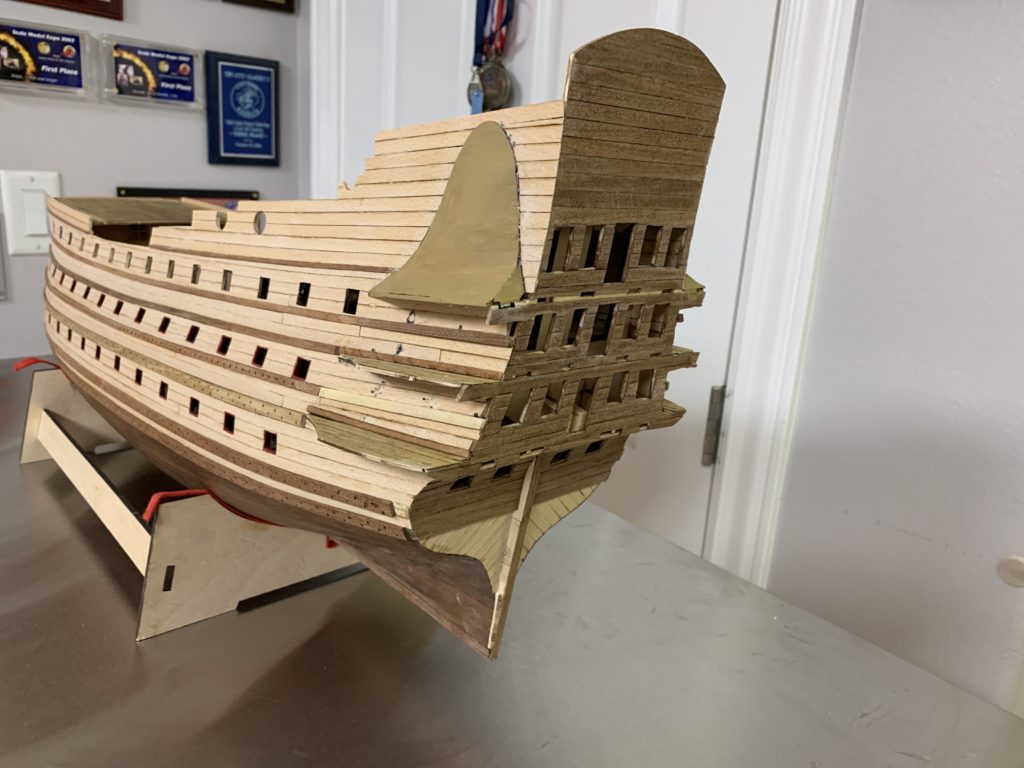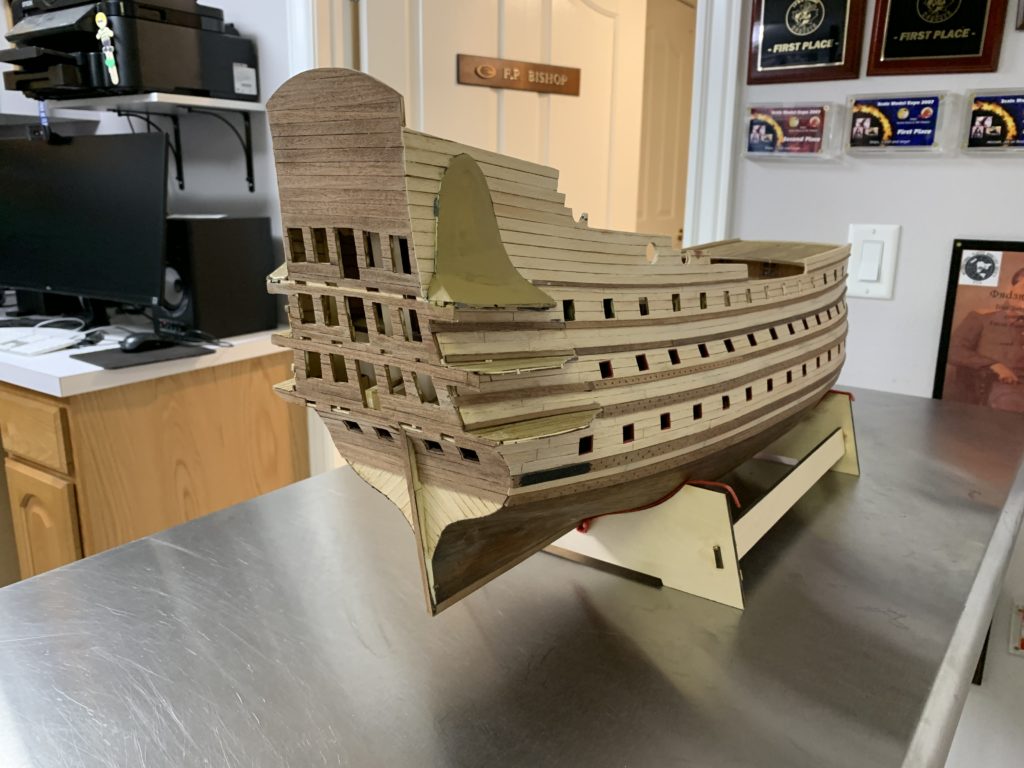 7-19-2020. Here are pics to show my current status on the build.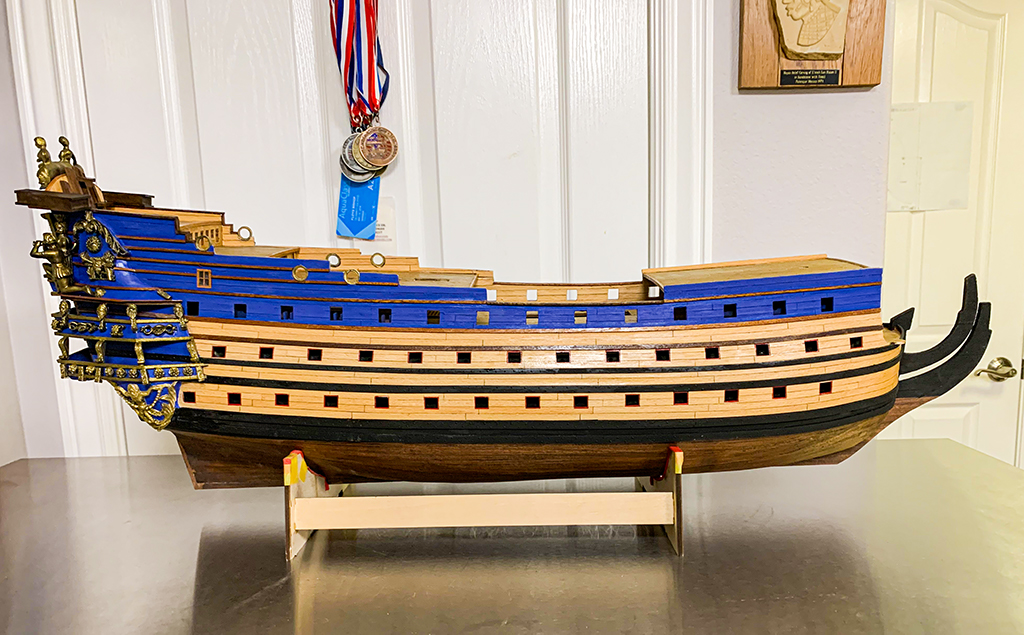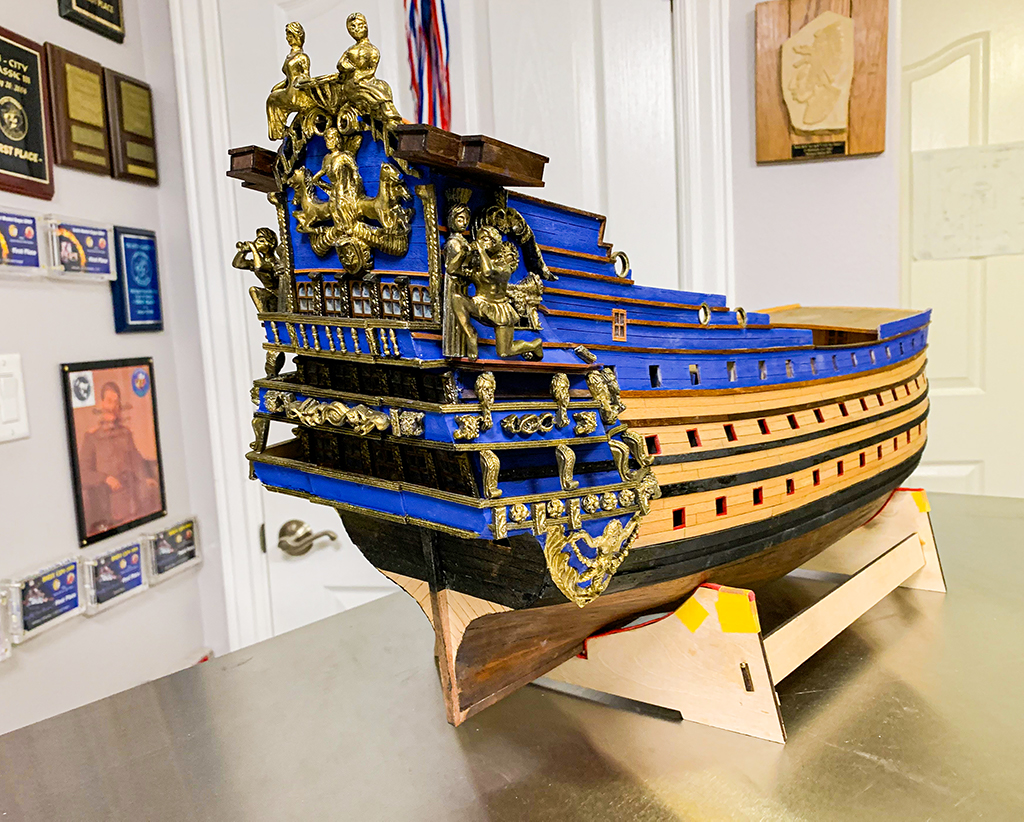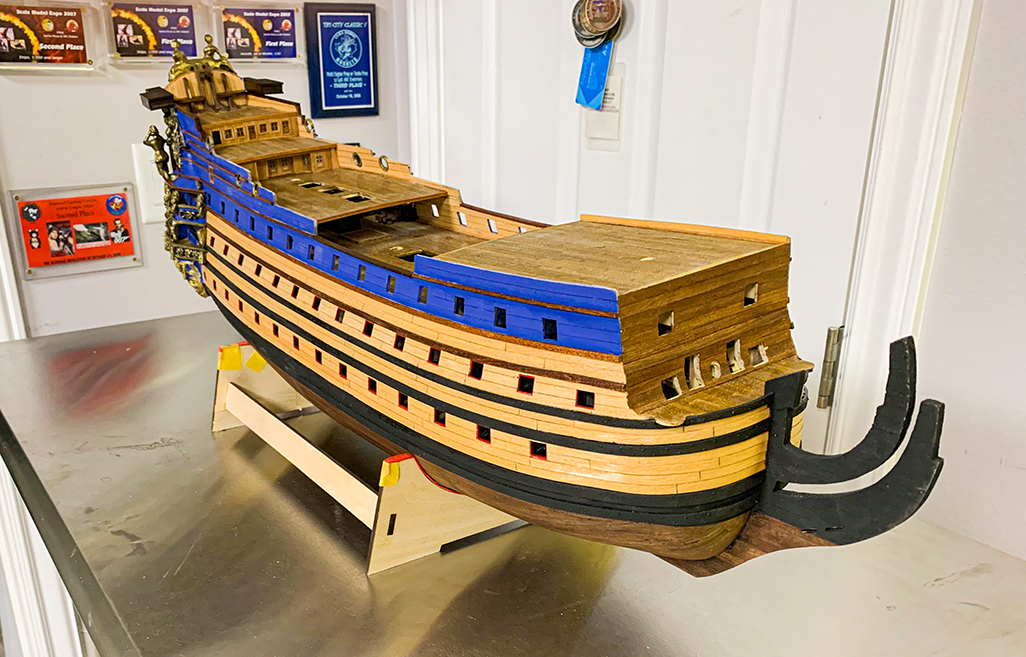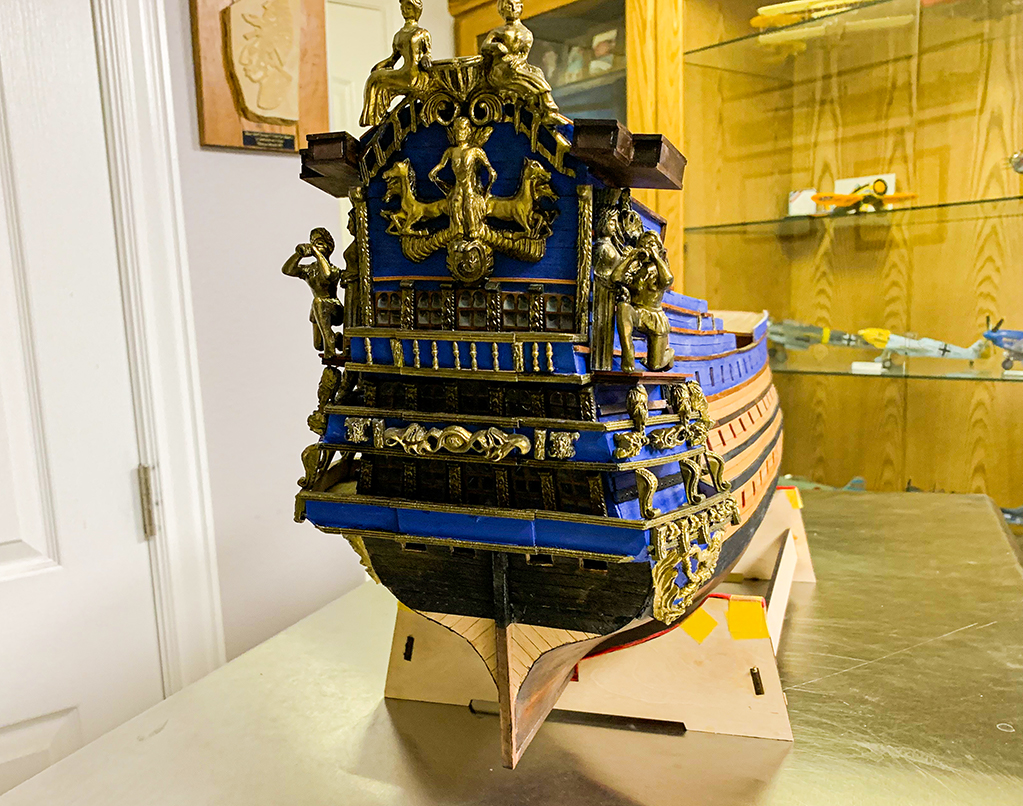 Go to Page 2 – HERE.