7/25/2020 I just started on the Fujimi model of the Ferrari GTO250 for my daughter Summer. This is arguably the most beautiful Ferrari ever made, and certainly the most expensive. The last one sold at a public auction went for over 38 million dollars. For paint I've used Tamiy acrylics as well as Alcald II. For the red body used the Tamiya TS-8 rattle can. On to the pictures: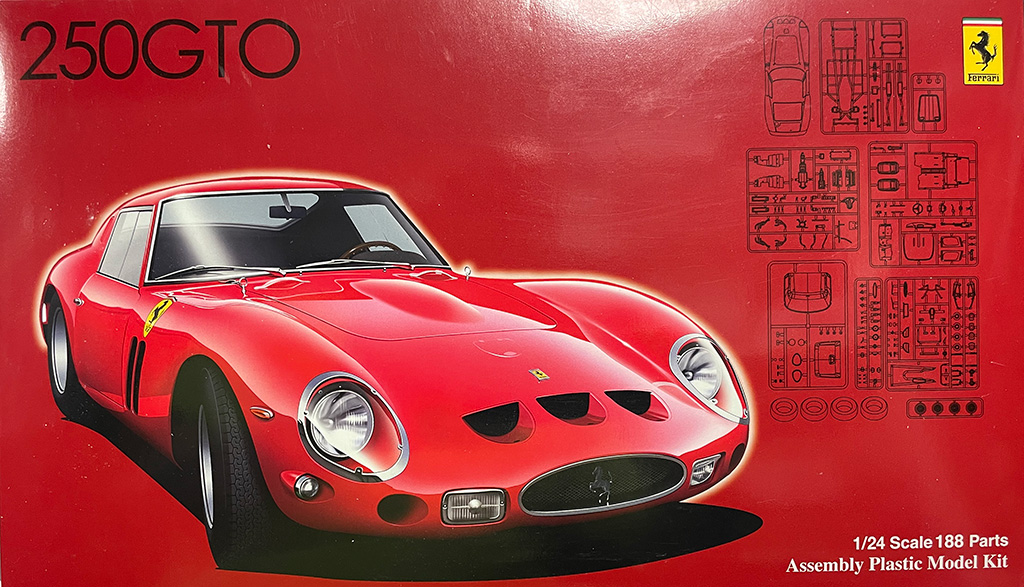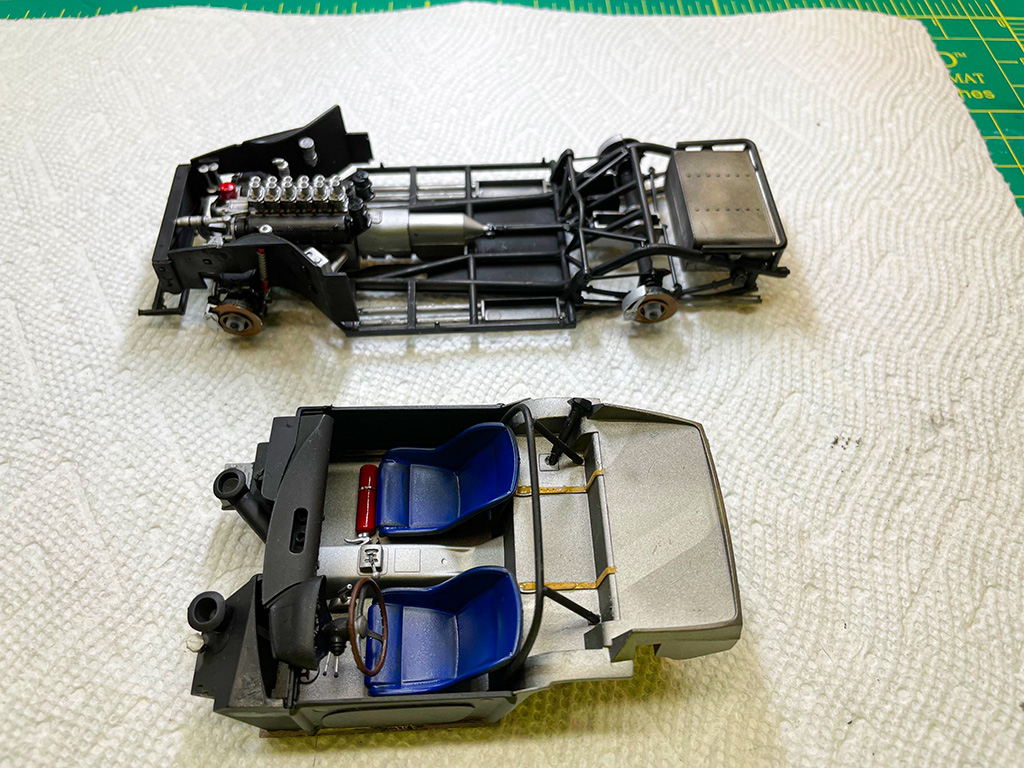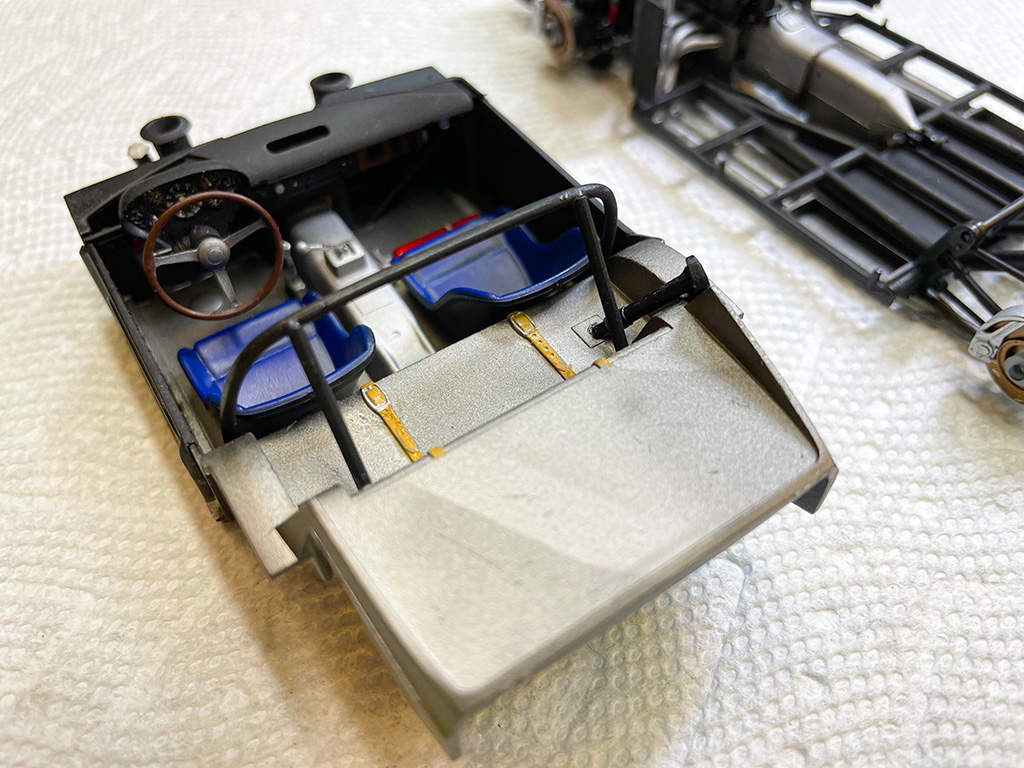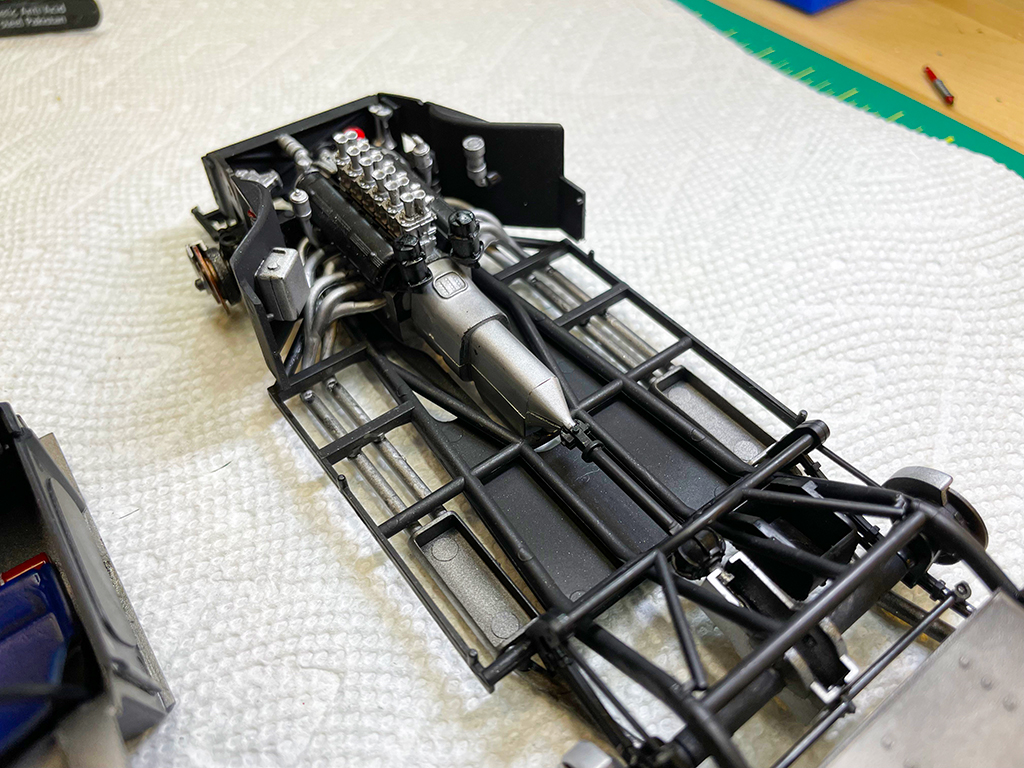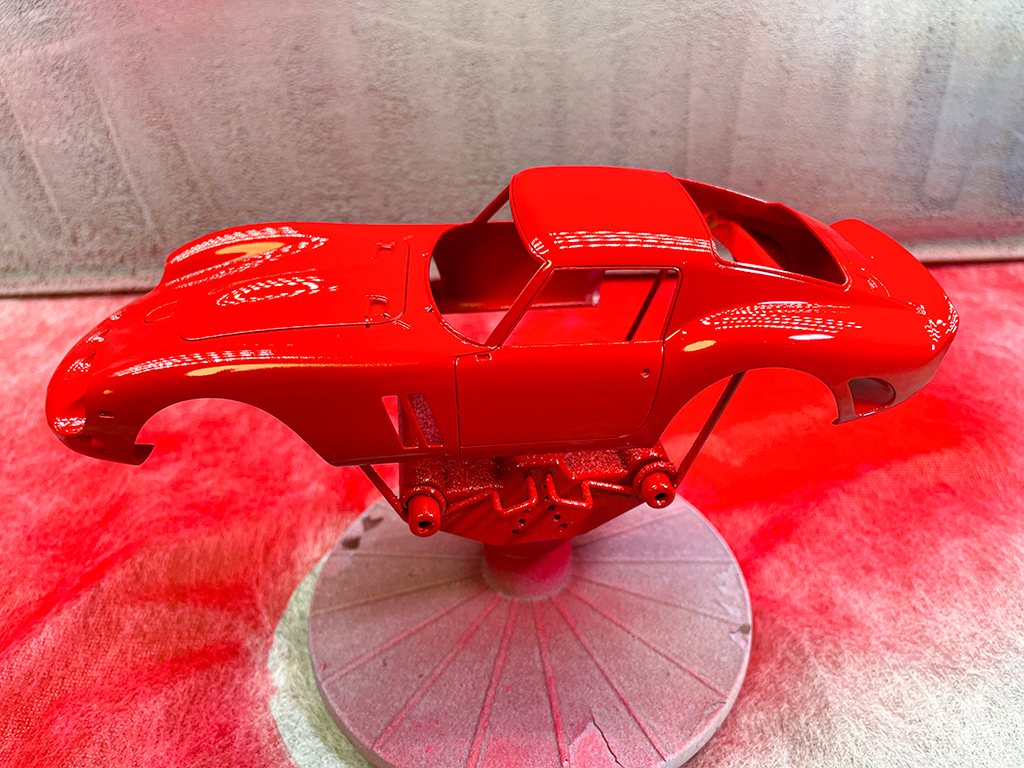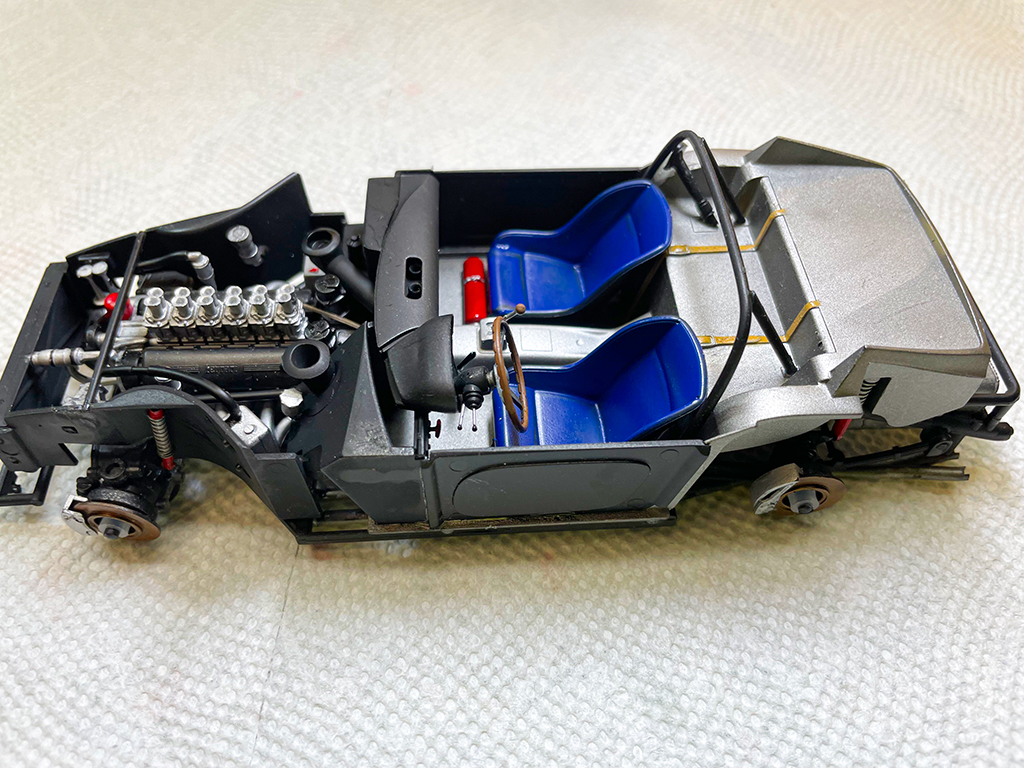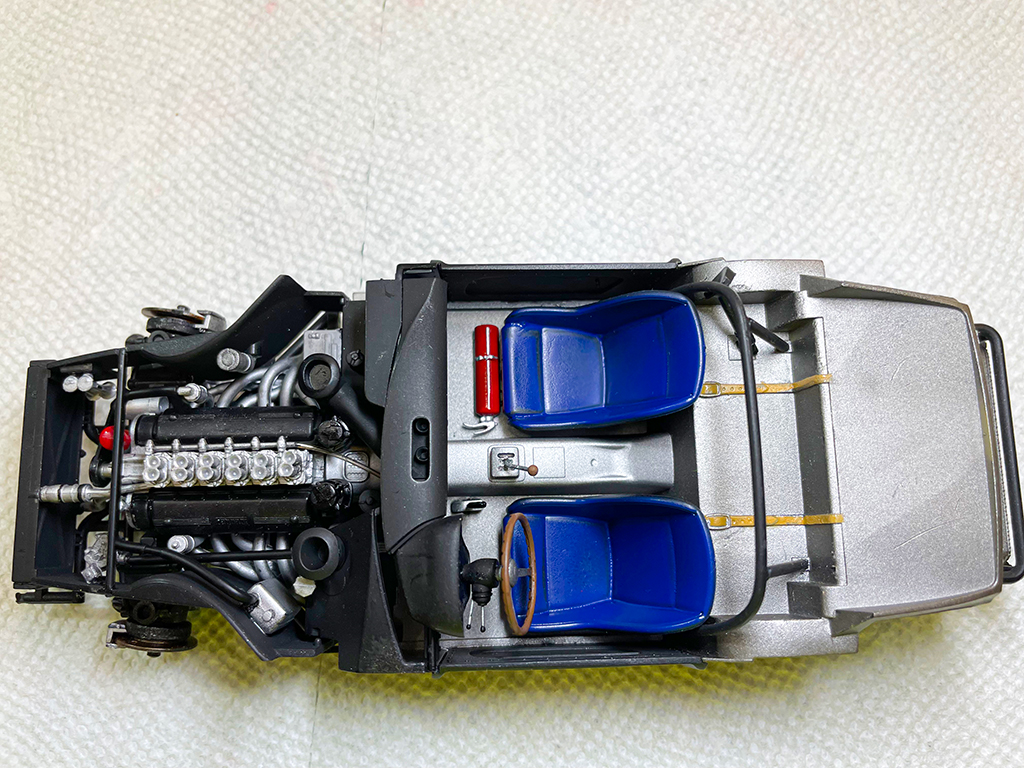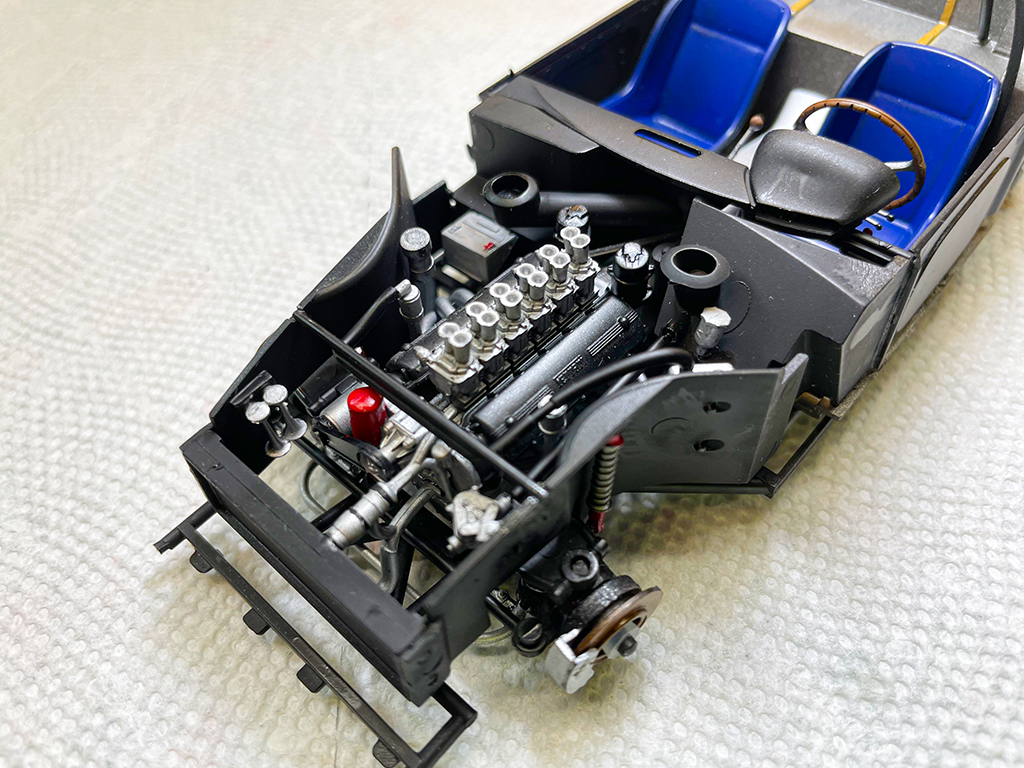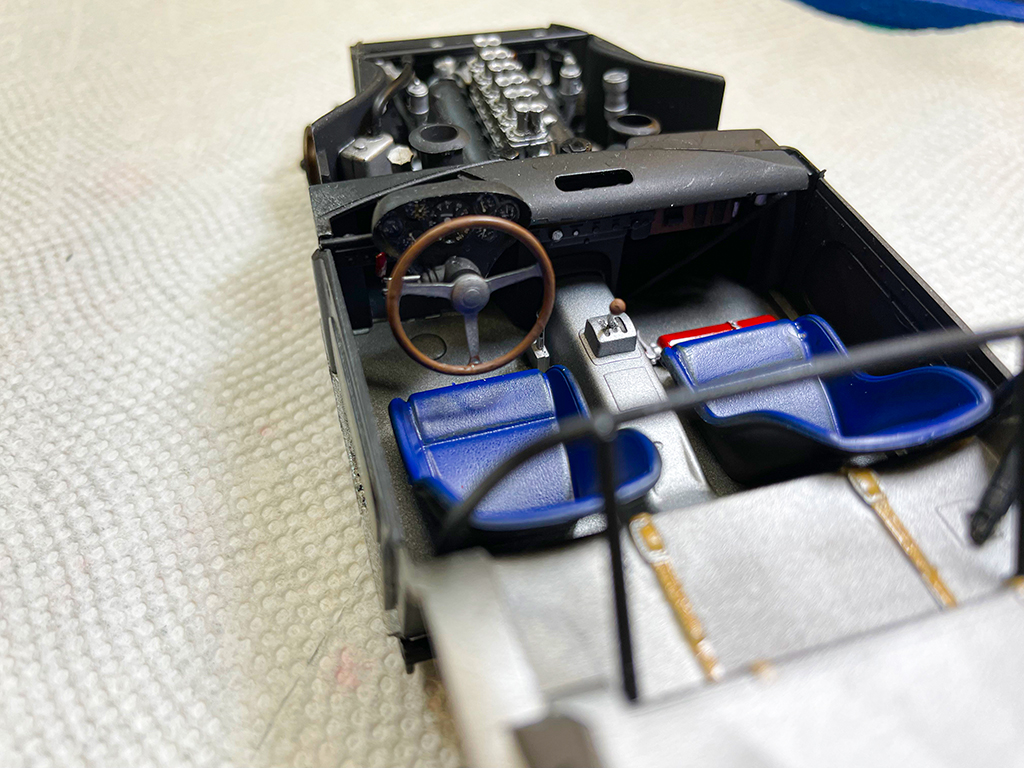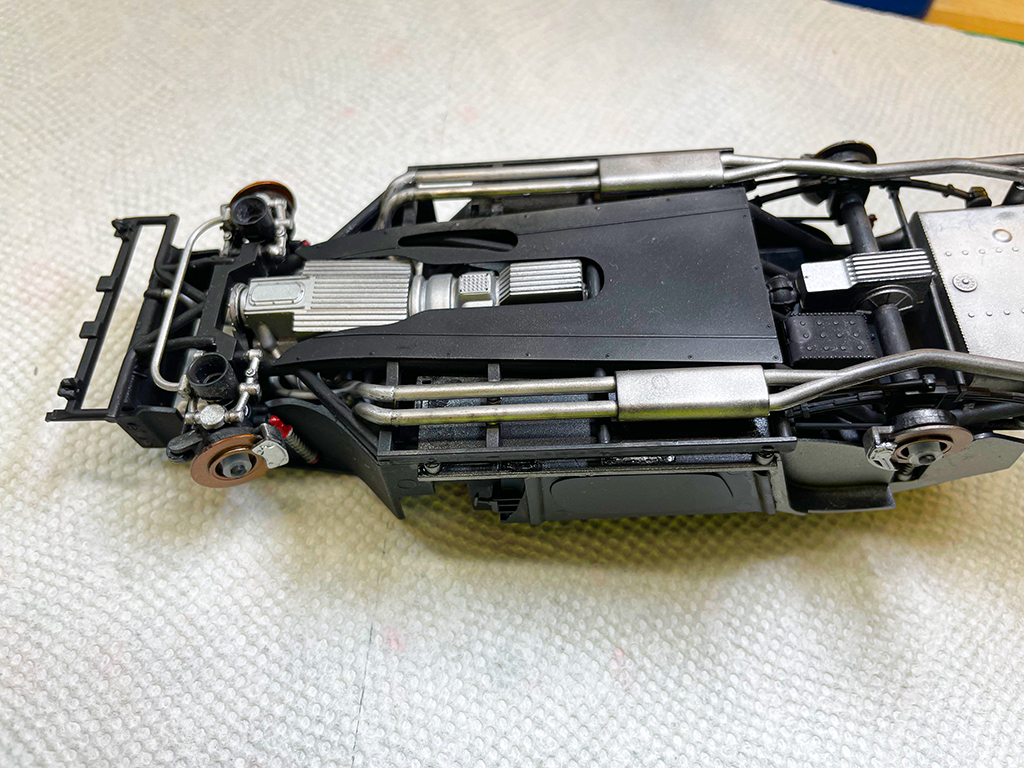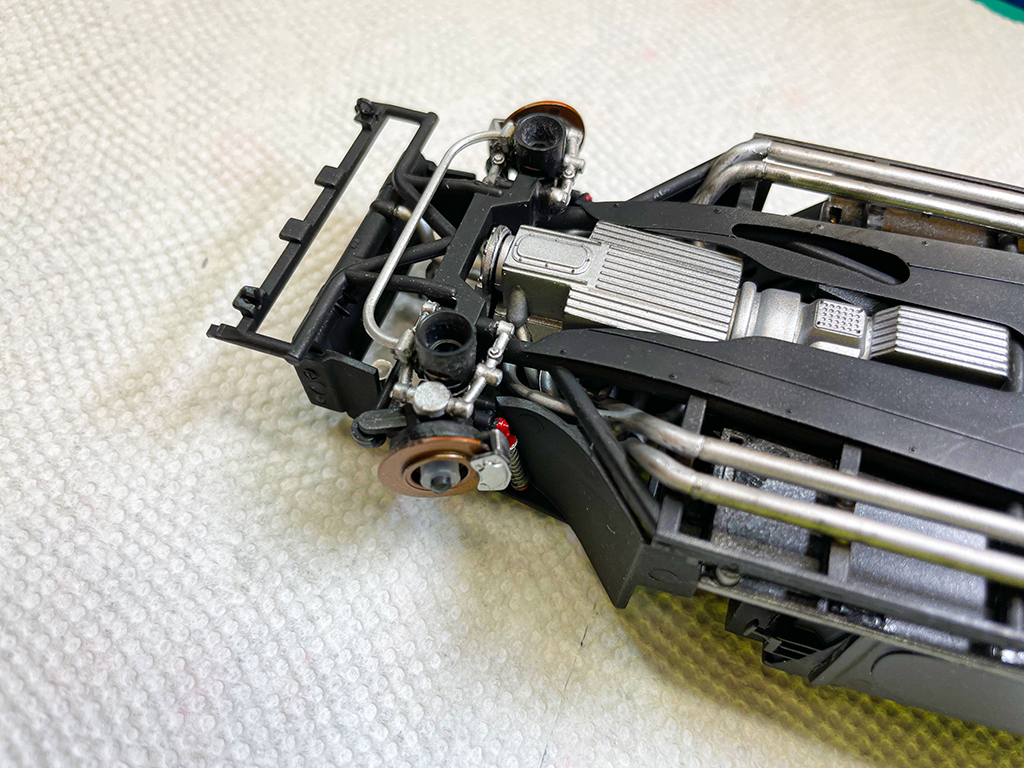 8/6/2022 To view a video of the completed chasis – go HERE.
8/7/2022 I'm almost finished with the body. The chrome trim is Bare Metal Foil.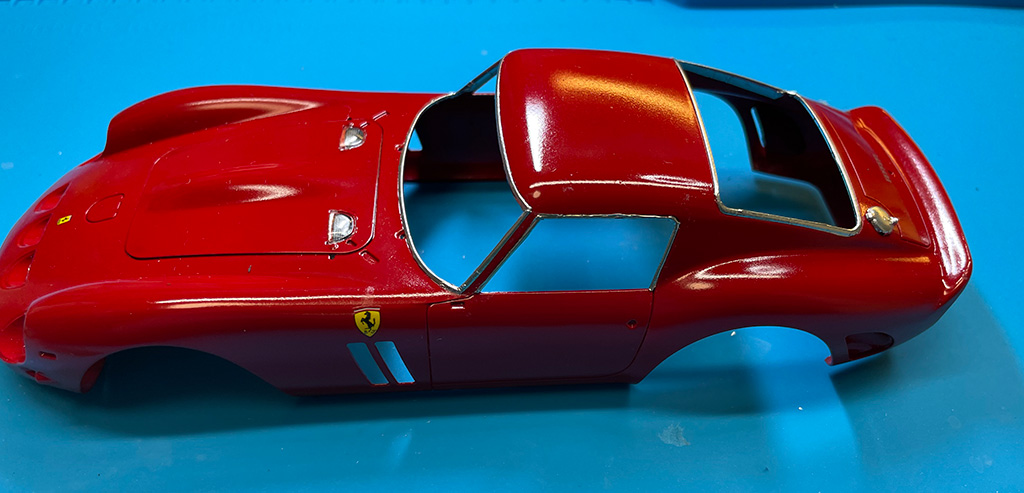 8/11/2020. Here are the finished photos: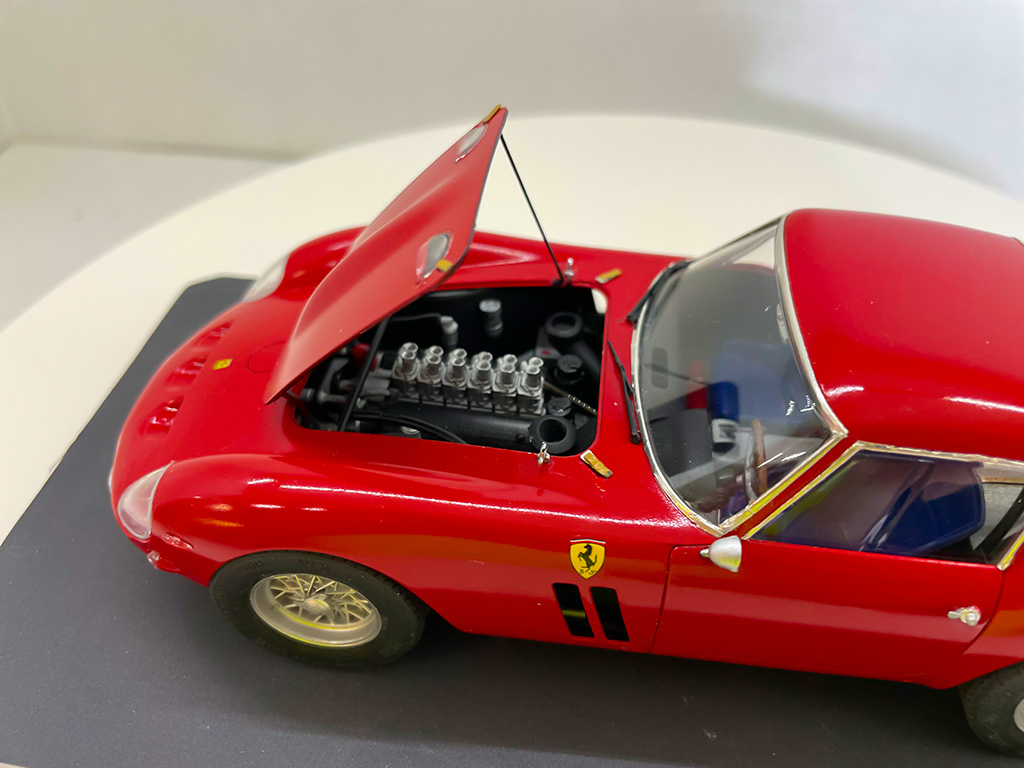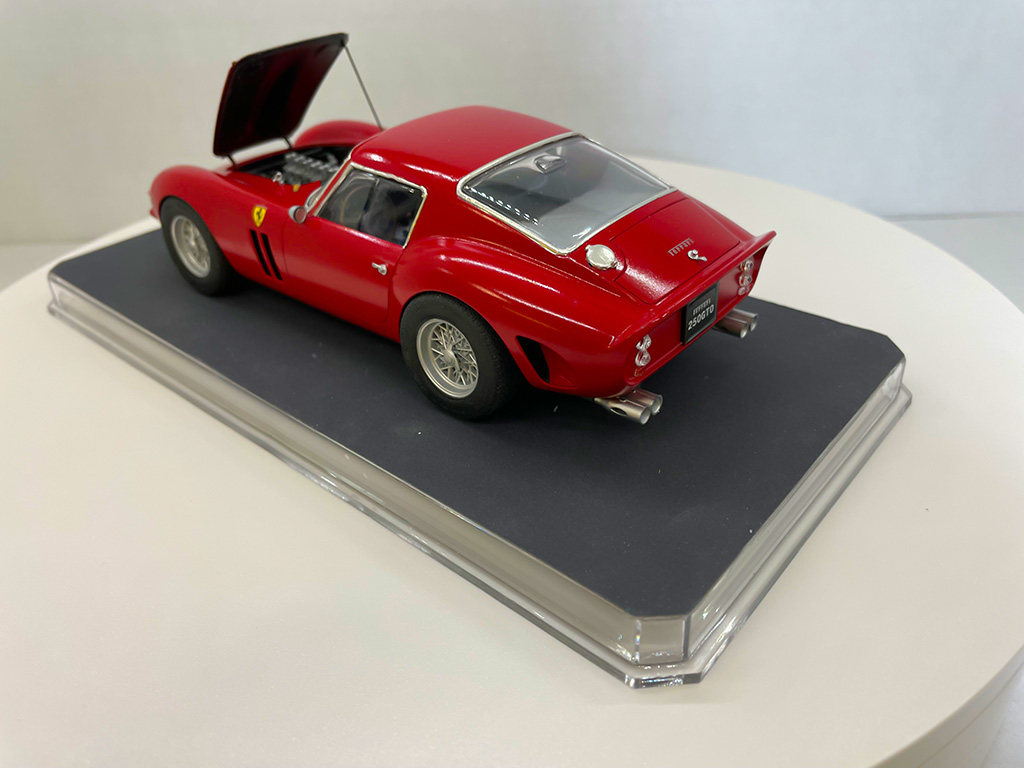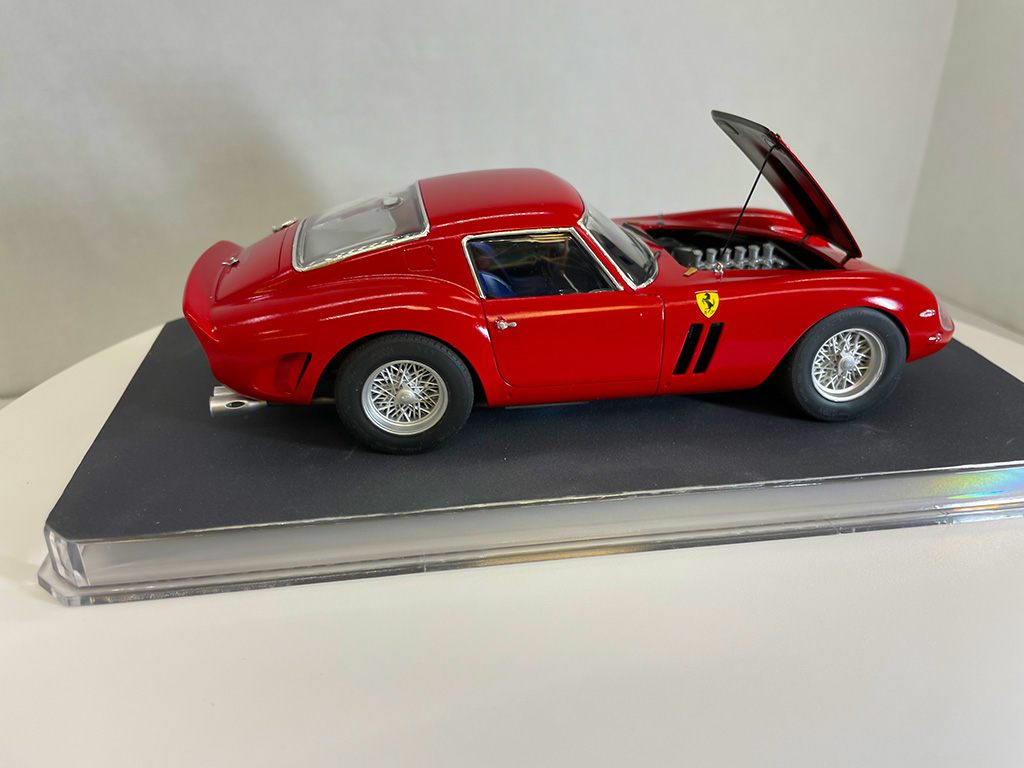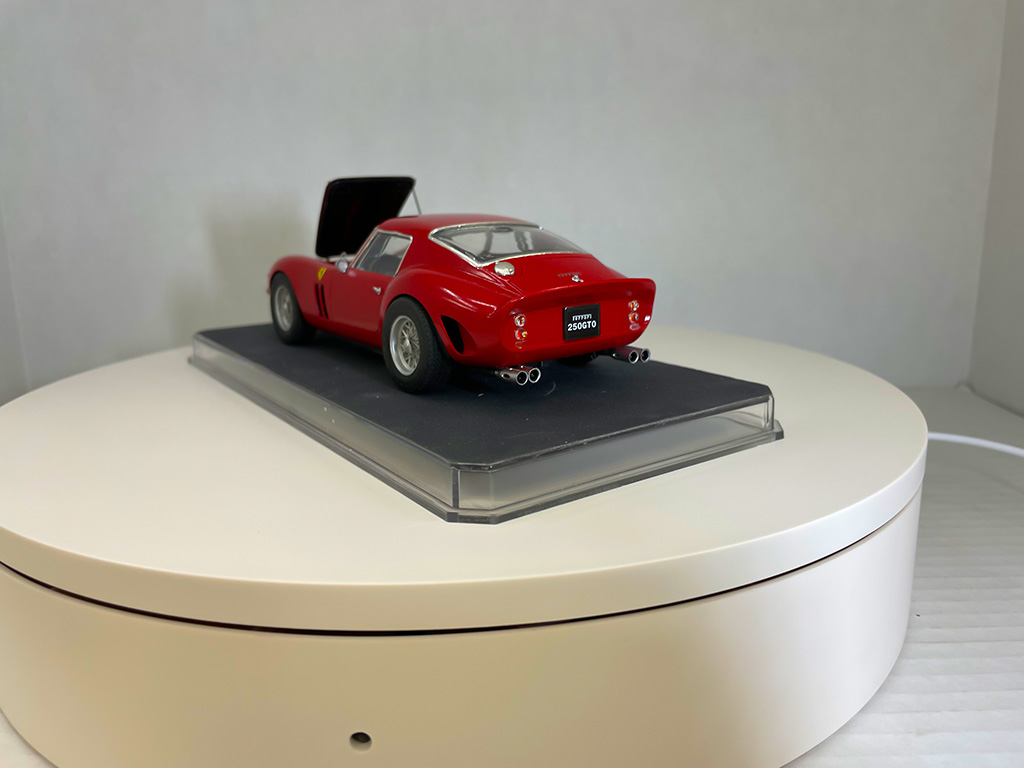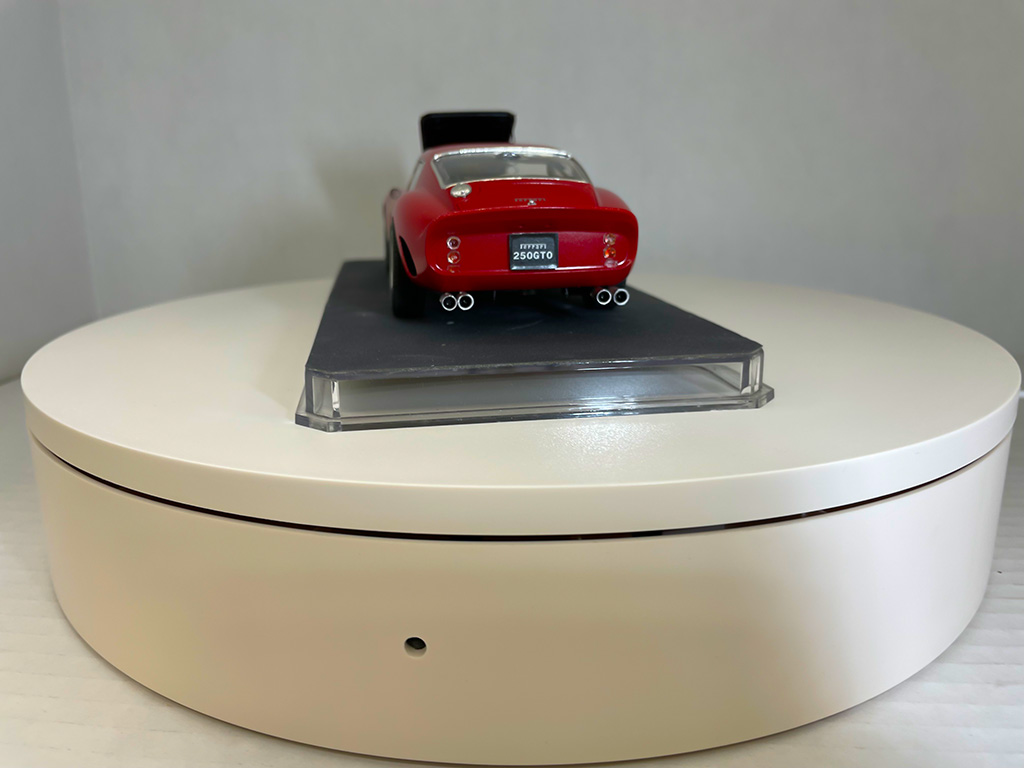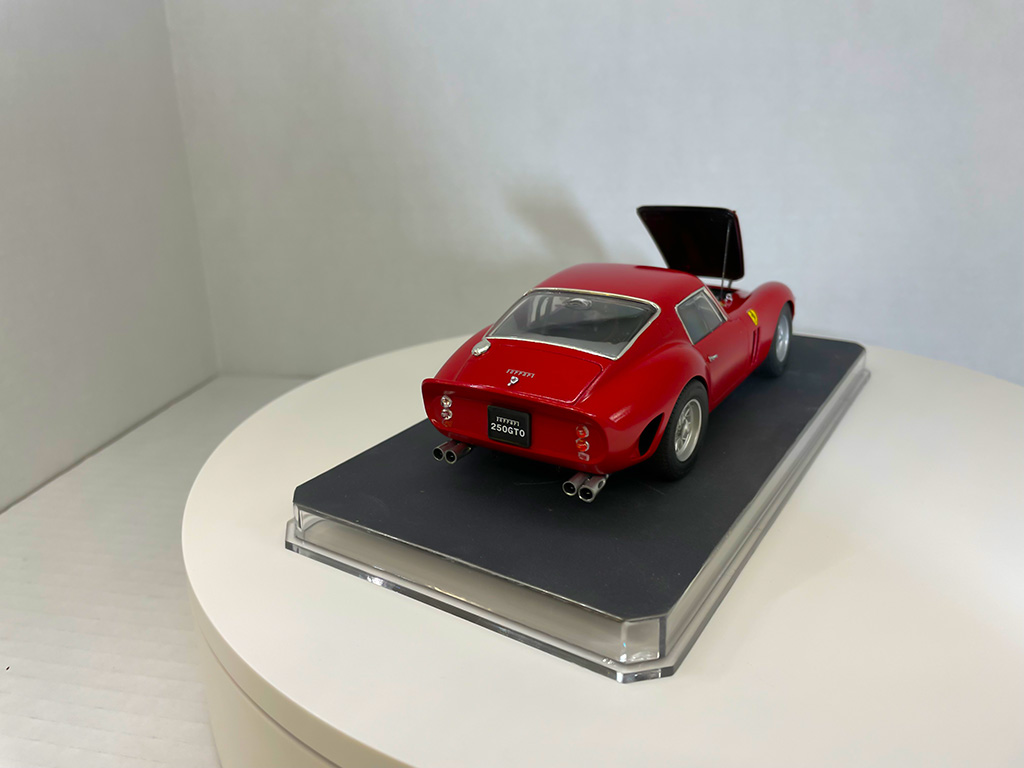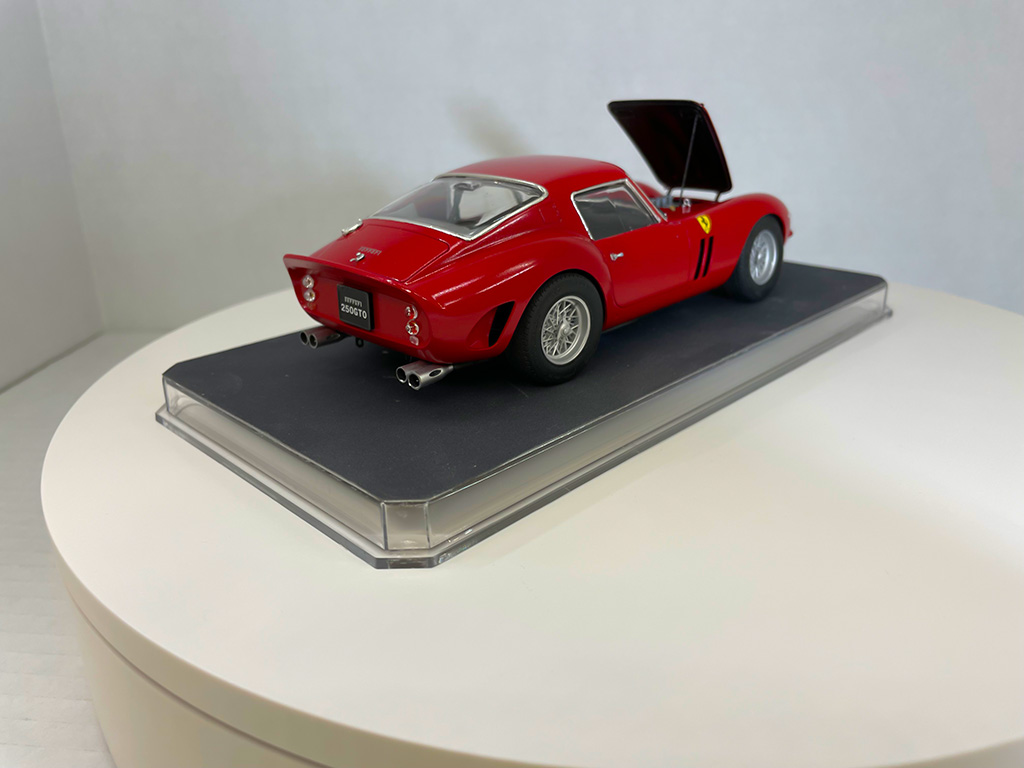 To see the video of the model – go HERE.